L4: scraper and pumping deflection baffle $99.95 Teflon bladed scraper version of set $229.95
Steel scraper alone: $59.95
This engine has a number of oil control issues starting with an overly high fill level in combination with a pickup that has an opening so high above the floor of the pan that about 1.5 quarts is unavailable during running.
The additional oil does allow a higher residence time for air release and helps to keep the average oil temperature down. However, both of these are at least partially a result of the high oil level in the first place -- a vicious circle of sorts.
It is suggested that the pickup level be lowered. It is also suggested that a drain be made at the lowest level of the pan and be protected by a skid plate.
The deflection baffle helps to more efficiently reflect airflow surges from the cylinders to oneanother. There are oil witness marks that indicate a poor pumping pattern. This is primarily an unintended consequence of dividing a V8 engine in two with the downstroke "pressure" side pan volume being too large and irregularly shaped. The bank of pistons enters at an angle unusual for a straight four. The deflection baffle still allows the shielded volume to be available but its movement is damped.
Here is a picture of the interior of a well used oil pan. The circled discolored area indicates very little oil flow and that is abnormal and undesirable. The SAAB block is altered in a number of ways and also has a much different volume (transmission).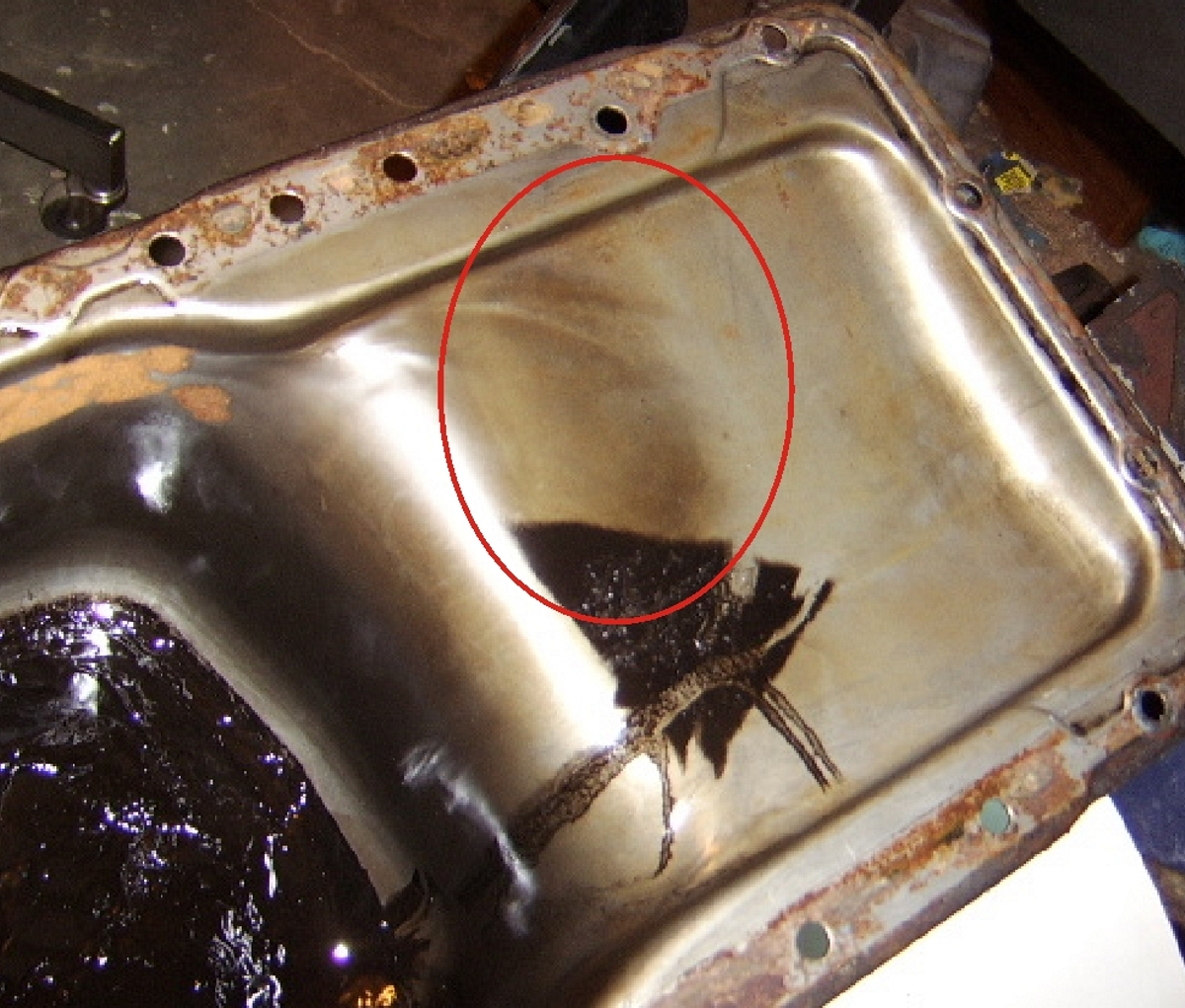 Triumph block interior: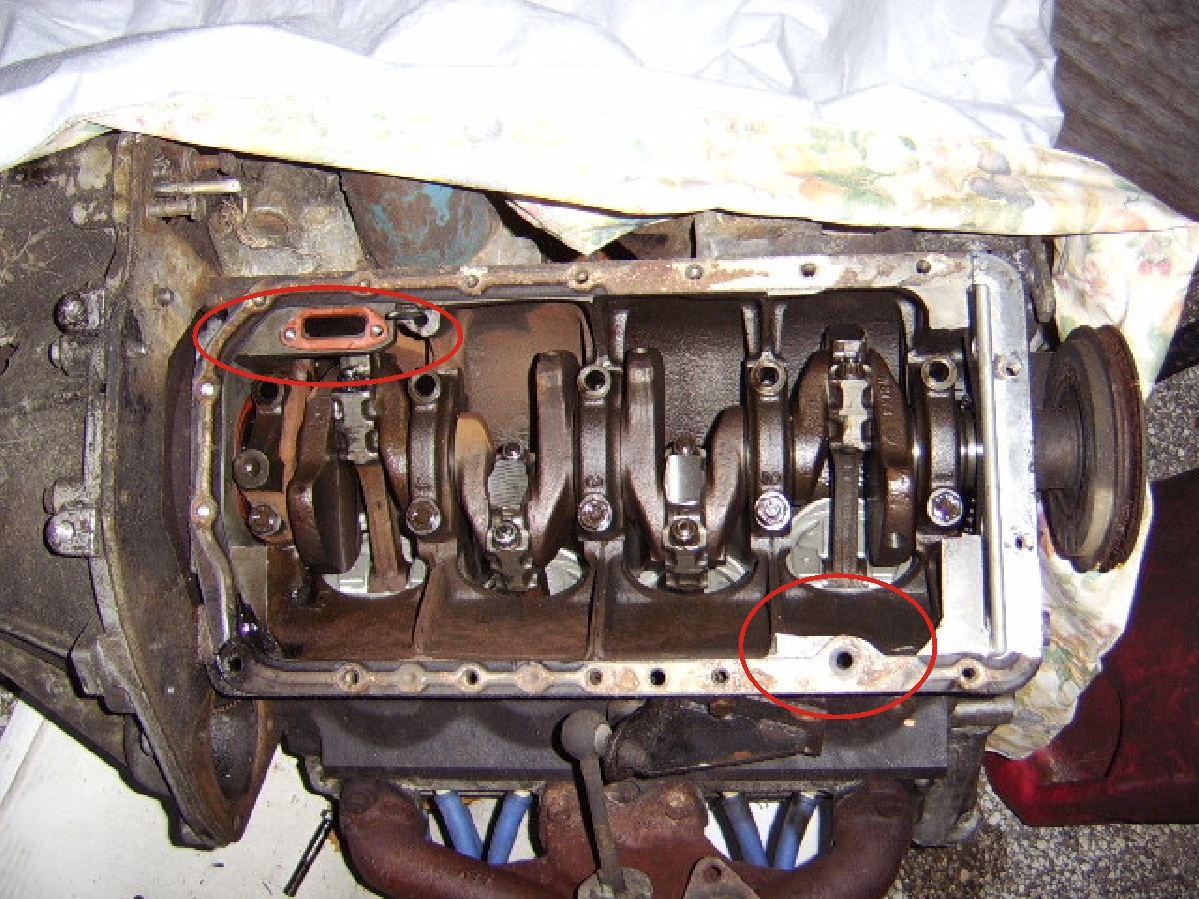 SAAB block interior: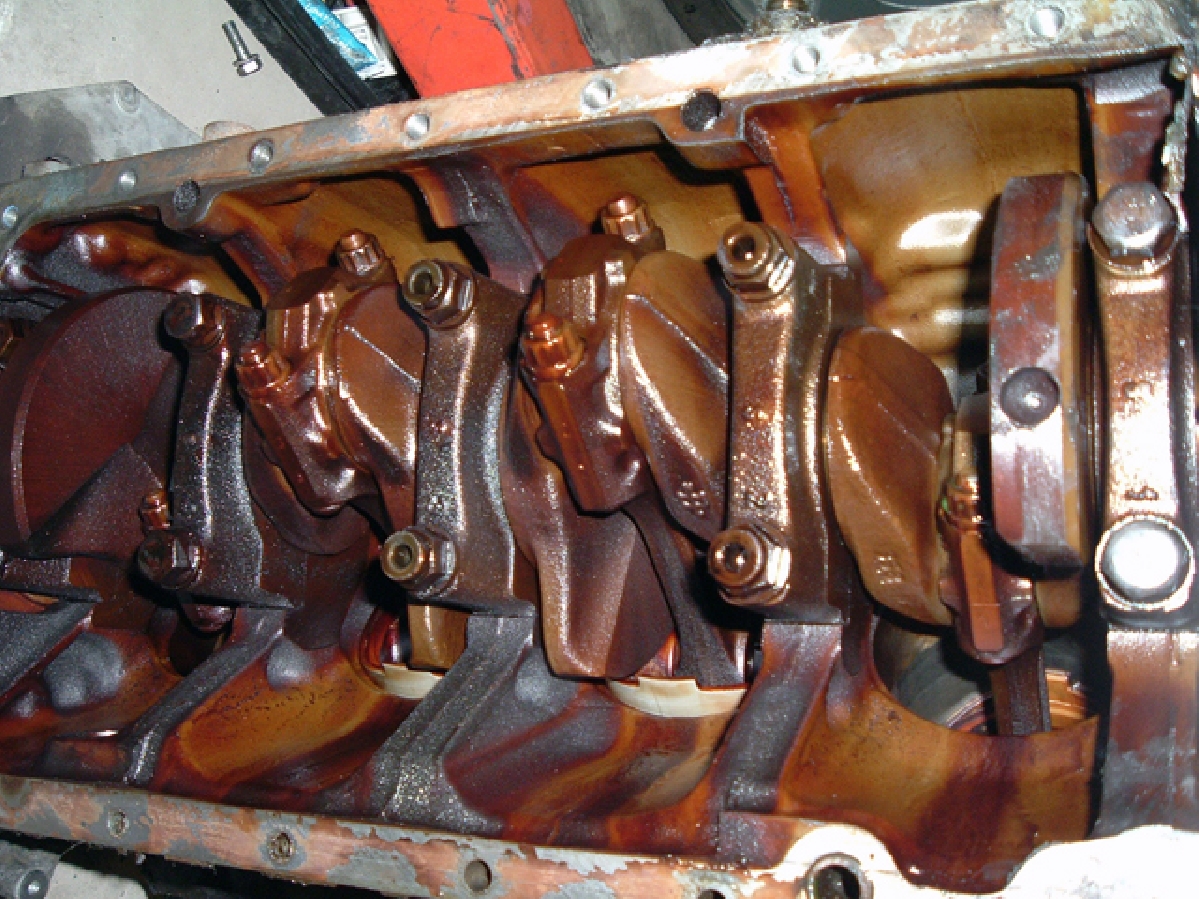 There is a full length scraper available for the SAAB 99 engine (below) that does not have the casting protrusion for the oil pickup seen in the TR7 block. The baffle would not be used with the SAAB engine.
SAAB engine scraper: