L6: 2000 (1998cc) 76mm stroke and 2500. The dual scraper runs $109.95 and the windage tray, sump baffle and dual trap door assembly runs $339.95
Remember -- if you want to use the windage tray assembly with trap doors and baffles on the 2000 you will need to use a 2500 pan. See the detailed description of the assembly further down in this page.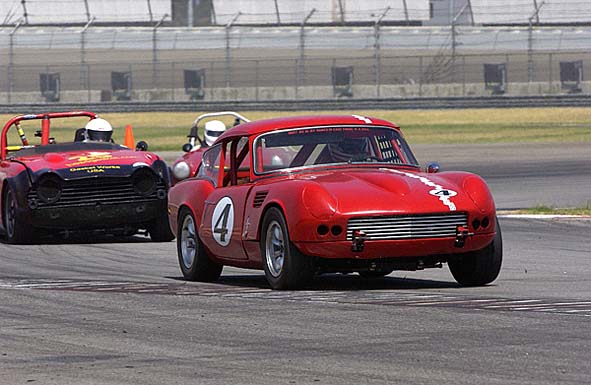 Directional screen windage tray [design A] to be used by itself only on the Triumph 2000* in wet sump or dry sump configurations. Design B has drains that line up with the drain ports on our scraper for the 2000. We think it is optimal to run both the scraper and screen. Either for $179.95
* The screening can be gently stretched in areas to allow clearance for the rod bolts on the short stroke 2000 but the 2500 stroke is simply too large for a screen placed at the plane of the oil pan rail.
~~~~~~~~~~~~~~~~~~~~~~~~~
Dual crank scraper and windage tray setup for Triumph straight six engines, the 2000 and 2500. Note: this system is designed for use with a steel 2500 pan. To make the windage tray and sump baffle with dual trap doors a complex subframe is made.
A full length removable directional screen is added over this...

The wings on either side in the shallow end act as mini-scrapers and to help channel oil to the sump proper...
Above: a spacer is provided...
Above: ...and the dual scraper sits above that next to the block. The dual scraper acts on both the up and downstroke. On the downstroke the oil is channeled to the border of the scraper where it drains down through holes to the sides of the pan. This helps to keep it well clear of the rotating assembly. On the upstroke oil simply drains to the floor of the pan. The scraper and tray assembly are available separately, of course. Since the scraper is internal to the volume of the block it should be able to be used with most any aftermarket pan.
-------------------------------------
Kas Kastner has written a new book on Triumphs. Kas was head of the US Triumph racing effort and certainly knows his cars!