Copyright 2002-2022 © All rights are reserved on our product designs.
L4: 1.8 BP, 1.8 BPT, 1.6 B6, 1.6 BF Steel version $89.95
Note below that the steel version for use with the MBSP is $119.95.
Note: A noted racer has reported back that the Teflon version of the 1.6 B6 scraper is worth 6-7hp all by itself.
Picture of a Teflon® scraper specifically designed for the Capri B6 with steel pan $219.95:

Picture (above) of the steel pan it fits into. [Note that the scraper is wider than the B6 pattern seen for the Miata as the Miata has a curved windage tray that the piece must fit within.]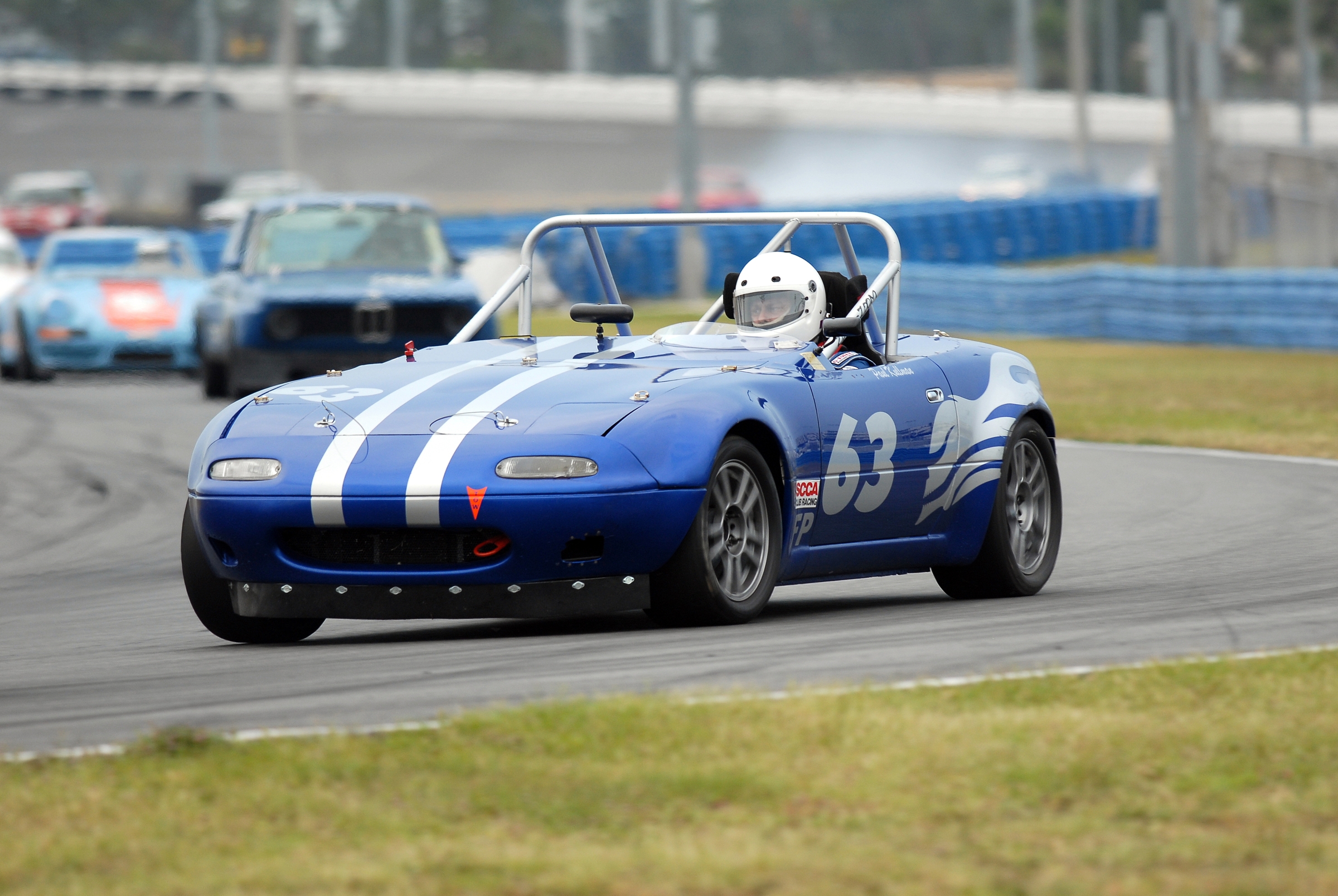 New!Modified stock windage tray for B6/BF and BP engines in the Mazda Miata/MX-5. Directional screening is added to the floor of the tray to grab flying oil and dissipate its energy. Good core must be supplied or an additional charge of $65.00 is required for a new factory tray. Cost for modification: $199.95 We do not recommend modifying the MBSP because they are no longer available from the dealer.
Before:
BP windage tray in Miata

After:

B6 and BP Miata trays side by side:

B6 version for Miata with steel scraper underneath:

Teflon® B6 scraper for Miata with modified tray:

Teflon® BP scraper for Miata with modified tray:
~~~~~~~~~~~

BP similar in design to B6/BF
There are many variations of the BP and B6/BF pattern available depending on which style of factory windage tray you have. The top most pattern below was developed for a customer running Carrillo rods.

There are Teflon® versions of the BF/B6 and BP scrapers available.

The 1.6 and 1.8 Teflon versions of the scraper for the Miata with the windage tray (see immediately above pic for the style) run $219.95 but the one for the MBSP runs $249.95.
MBSP Teflon® scraper below: