L4: 1147cc, 1296cc,1493cc dual scraper: $89.95
Scrapers for the different strokes are similar in design; the pictures below are of one example:
Teflon® bladed scrapers available -- see pictures below ($130 additional). A directional screening windage tray that bolts to the studs seen in the pictures below is available: $149.95
The windage tray is adjustable in distance from the rotating assembly by ~9mm via a series of thin spacers. You can move it from approximately even with the oil pan rail to deeper into the sump. At full extension (shown below) the tray sits just above the floor of the 1500 pan. Shorter strokes or aftermarket rods with reduced swept profiles will allow the tray to be moved closer to the block.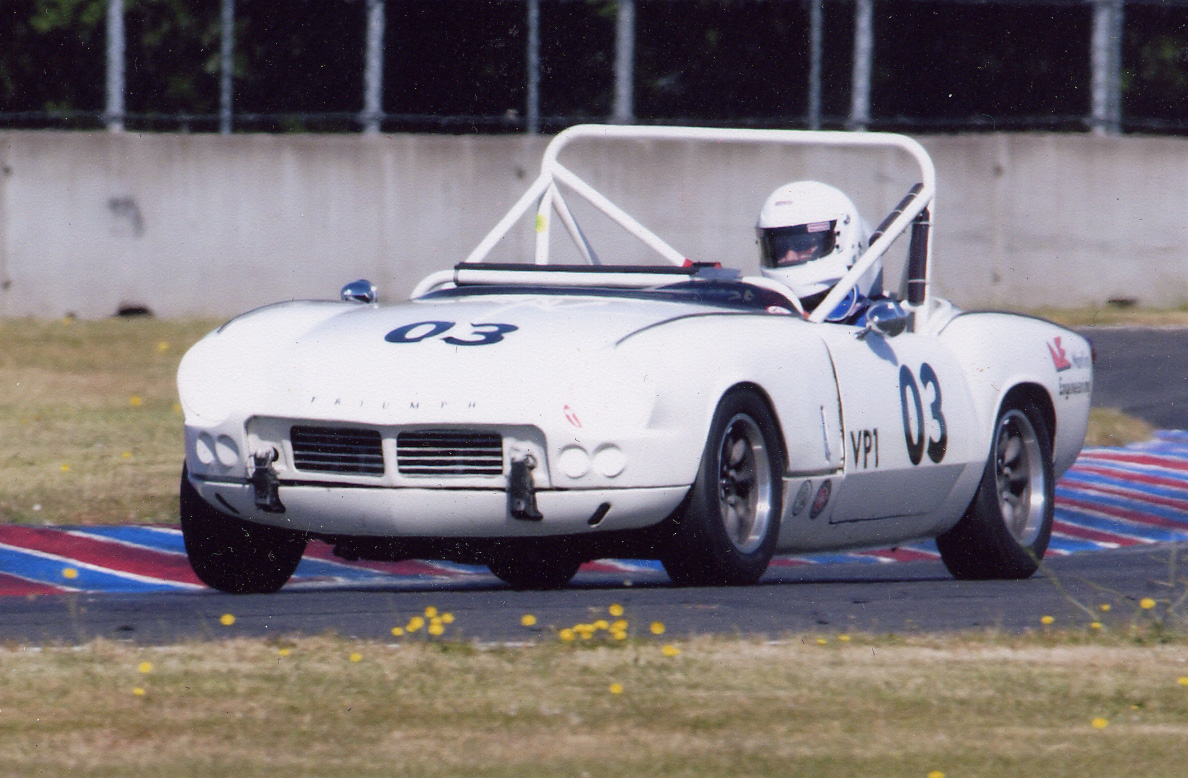 ~~~~~~~~~~~~~~~~~
Kas Kastner has written a new book on Triumphs. Kas was head of the US Triumph racing effort and certainly knows his cars!