Ford 2.0, 2.3, 2.5 OHC Lima motor -- triple scraper. (Please tell us which engine as the patterns are different)
The triple scraper works on both the downstroke and upstroke of the engine. Only $89.95
A Teflon® bladed version of this scraper is available at additional cost.
The first upstroke scraper fits along the main bearing caps:

The second upstroke scraper fits along the oil pan rail as does the downstroke scraper. Here is a picture of the Teflon version.
We have received very positive feedback on this product and the EAO 2.0 in Hydroplane applications from a number of different customers.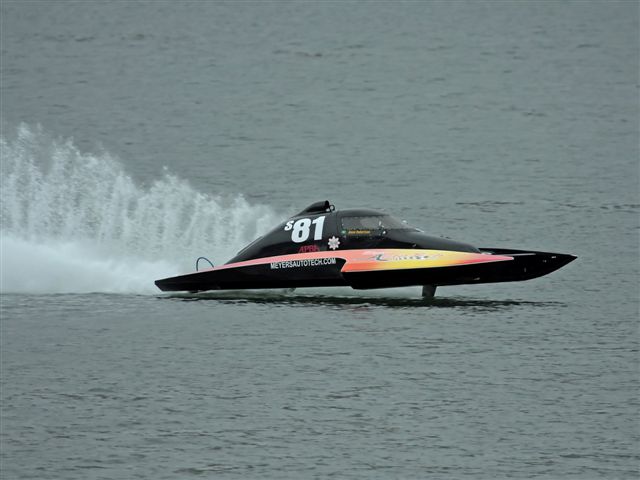 Update:
I thought you might like to hear of our latest success. On April 25th 2010 in Moses Lake, WA we set a new world speed record for a 1 ¼ mile course with our 2.3 Ford powered APBA Hydroplane using your triple Teflon scraper. The old record had stood for over 10 years!
~~~~~~~~~~~~~~~~~
2008 was our first season in APBA 2.5 stock hydroplanes, and we used your triple scraper setup in our 2.3 Liter Ford engine. We won the very first race we entered in Yelm Washington, ran second several times, won again in Pateros Washington, and finished the season 5th place in national points. Not bad for our first year, but we're looking to improve about four positions in 2009!
Thank you!
Scott
Scott Meyers
Meyers' Auto Tech Inc
www.meyersautotech.com