Copyright 2002-2023 © All rights are reserved on our product designs.
Updated Toyota 1ZZ and 2ZZ design allows for the use of ARP fasteners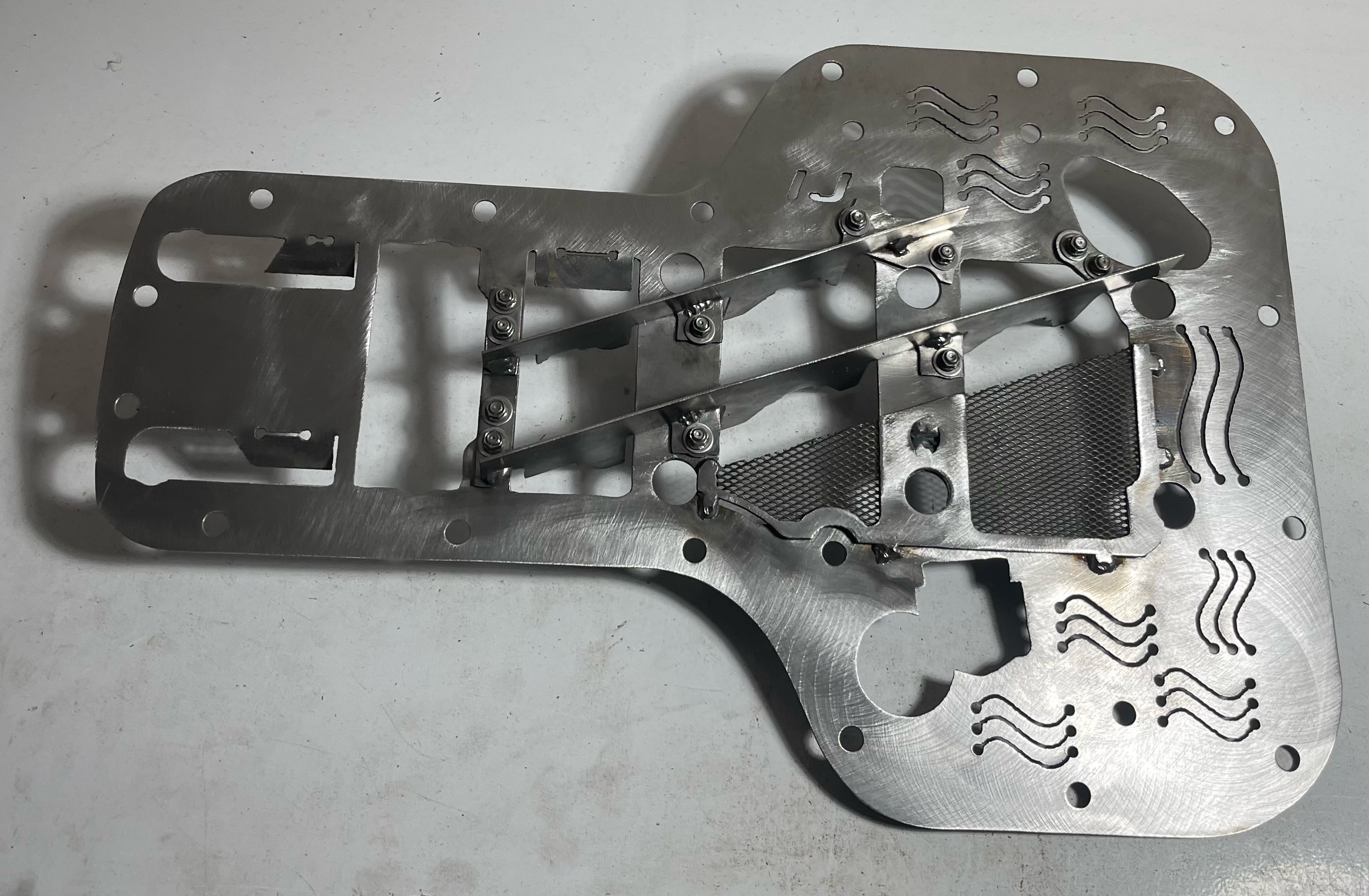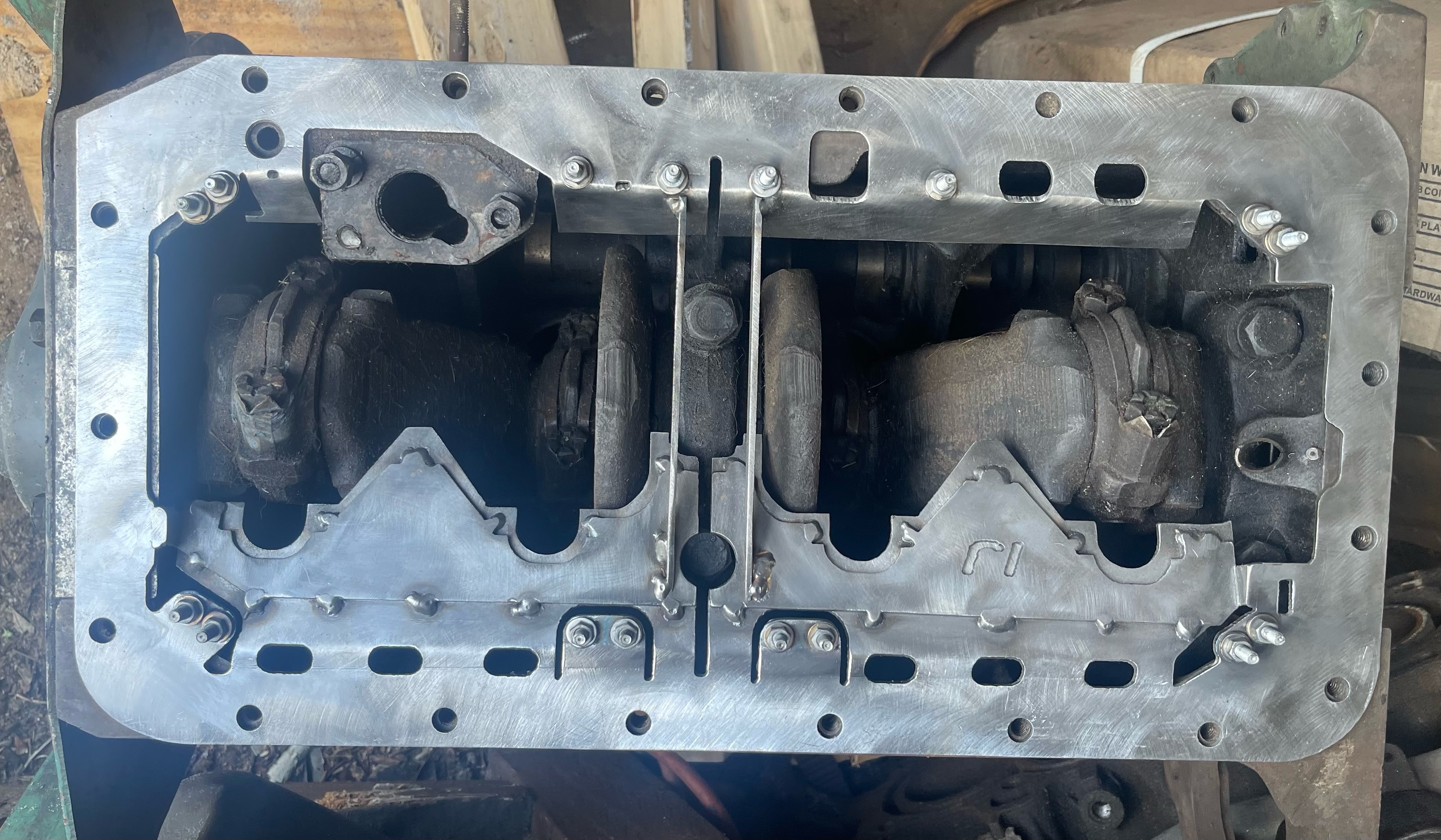 IHC dual steel V8 crank scraper
Comanche I4: (uses a similar general design as the V8 scraper below) 152 196 Dual scraper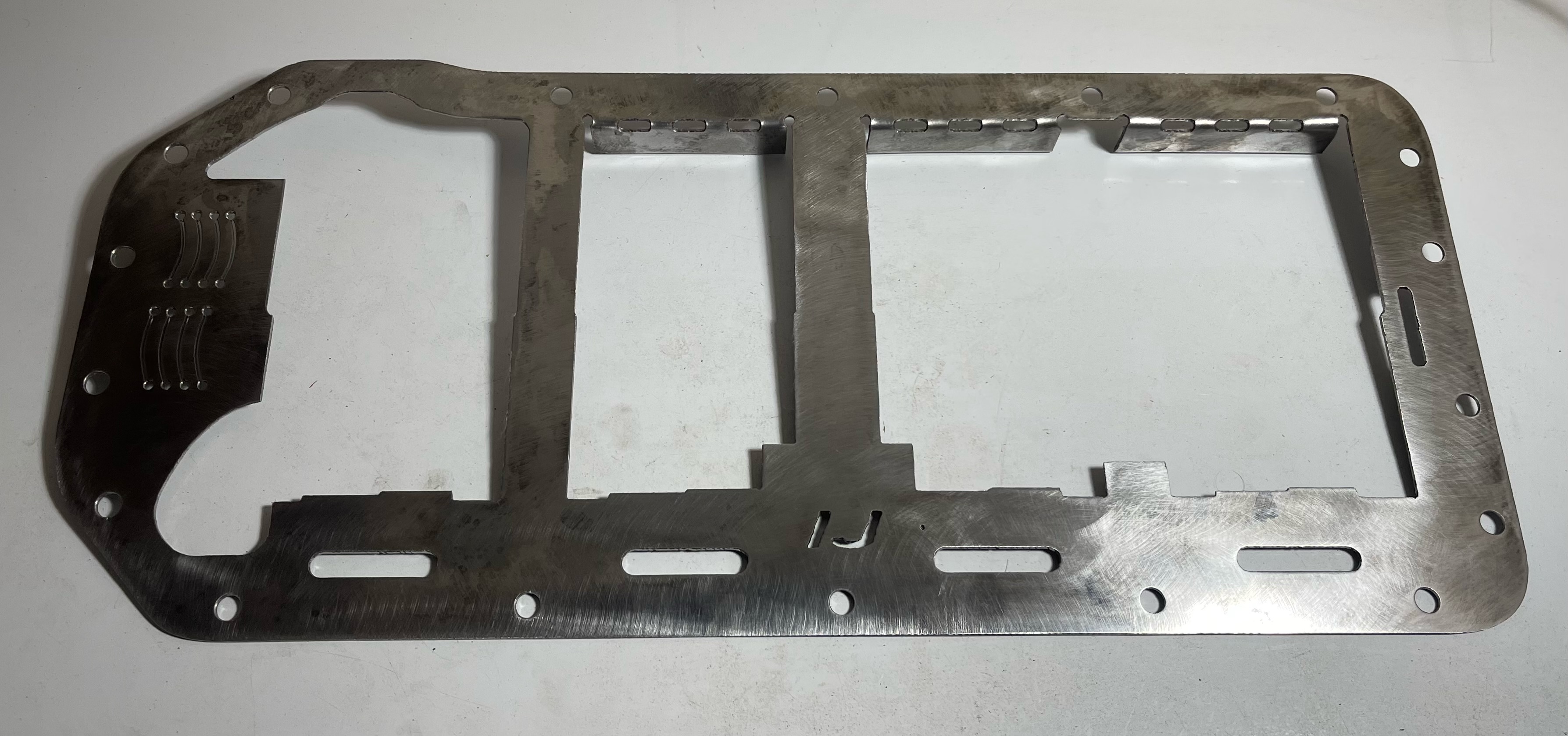 Teflon® bladed crank-scraper for a Rover GEMS 4.0L V8: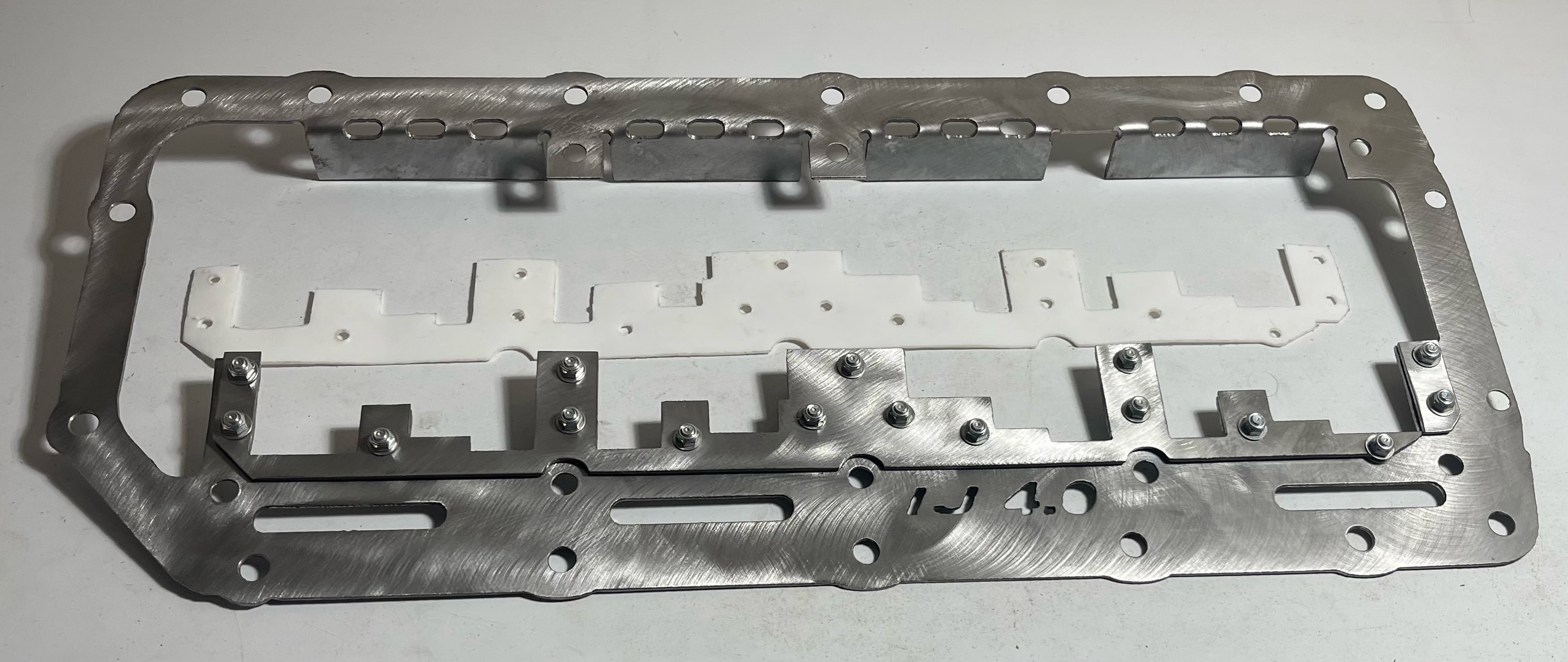 Updated windage tray insert for Iokinetic 2ZZ gPAN3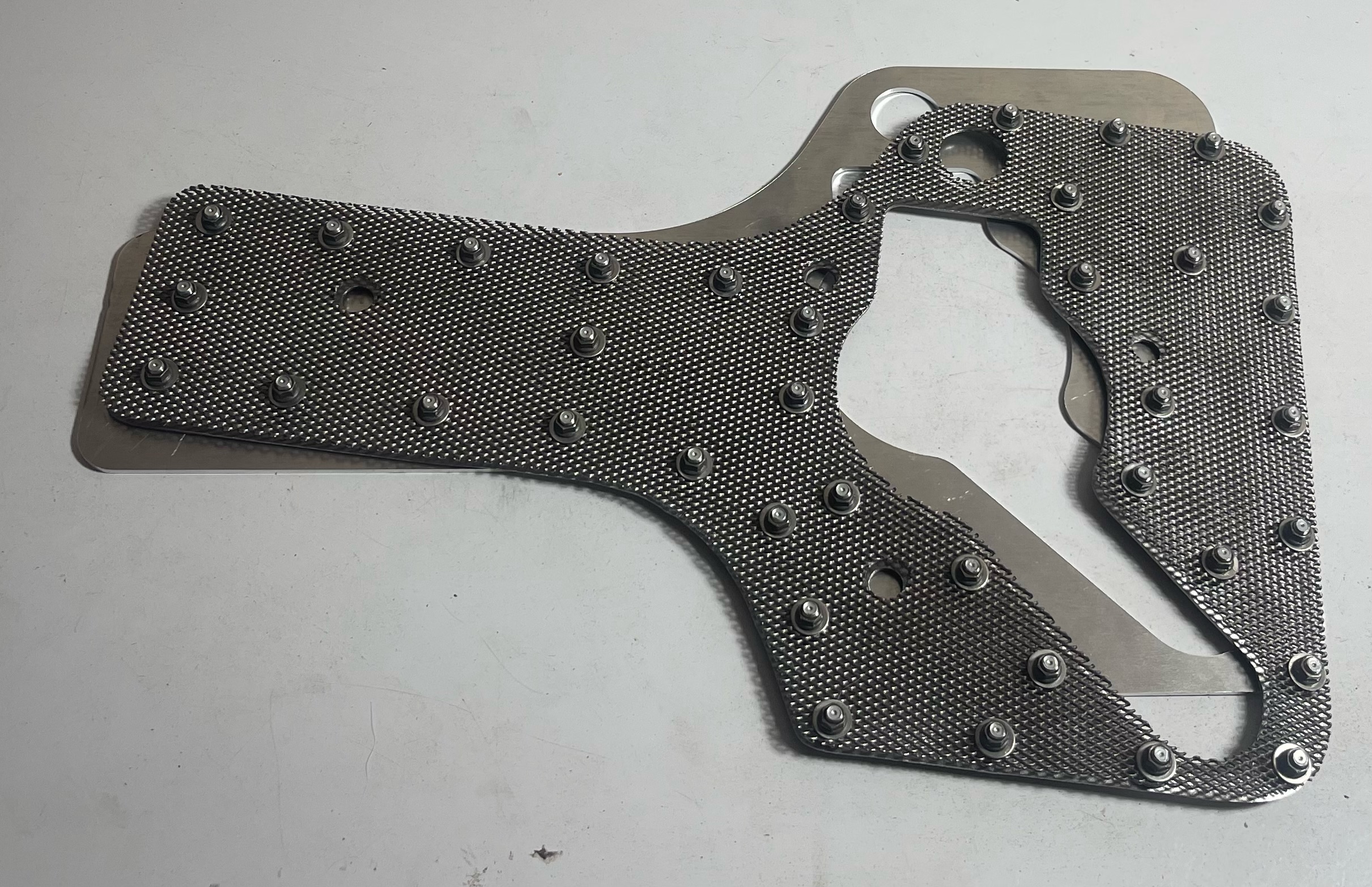 Windage tray insert for BOE 2ZZ Oil Pan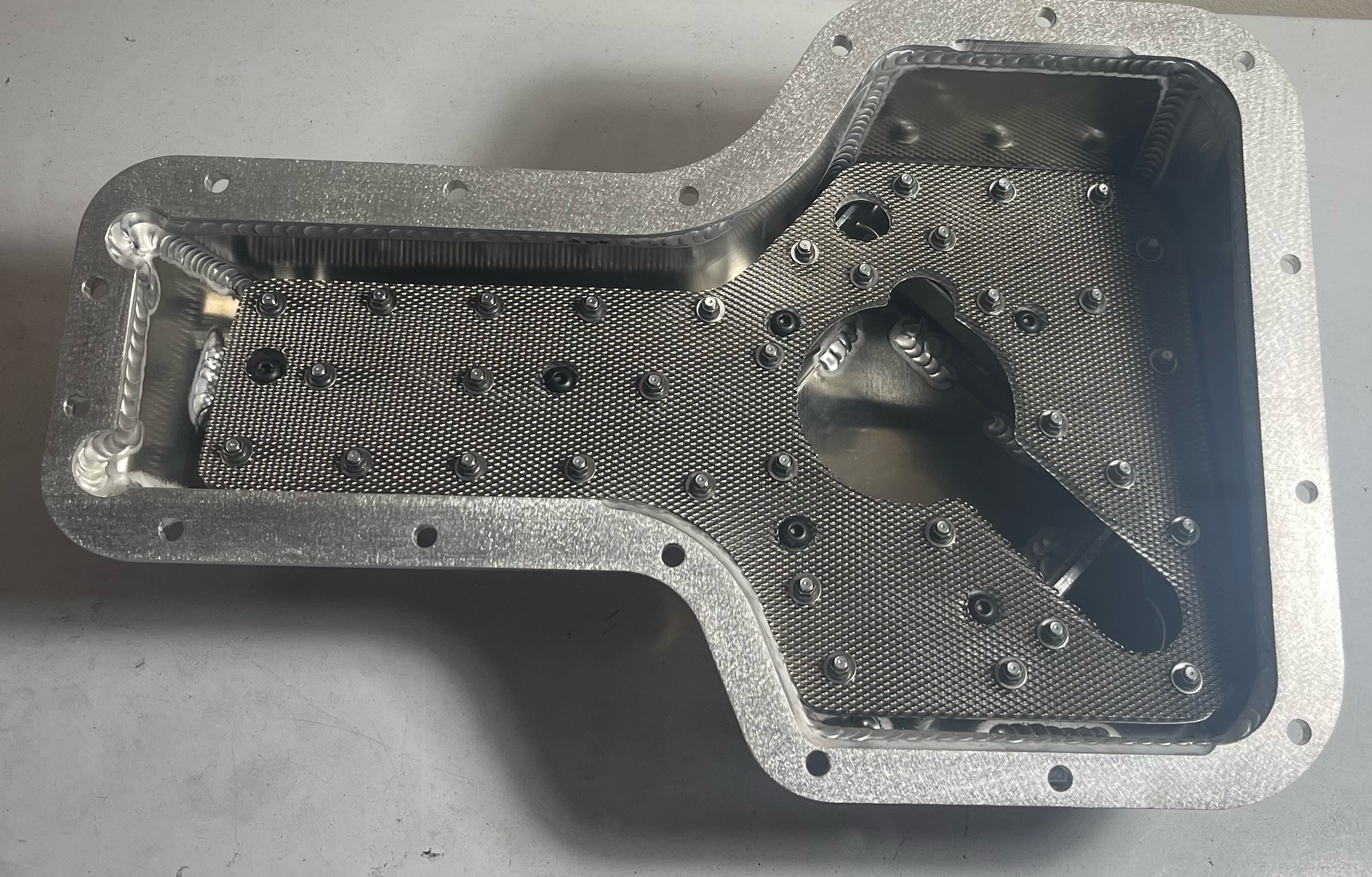 Ford Kent Engine Teflon Scraper With Directional Screening Panels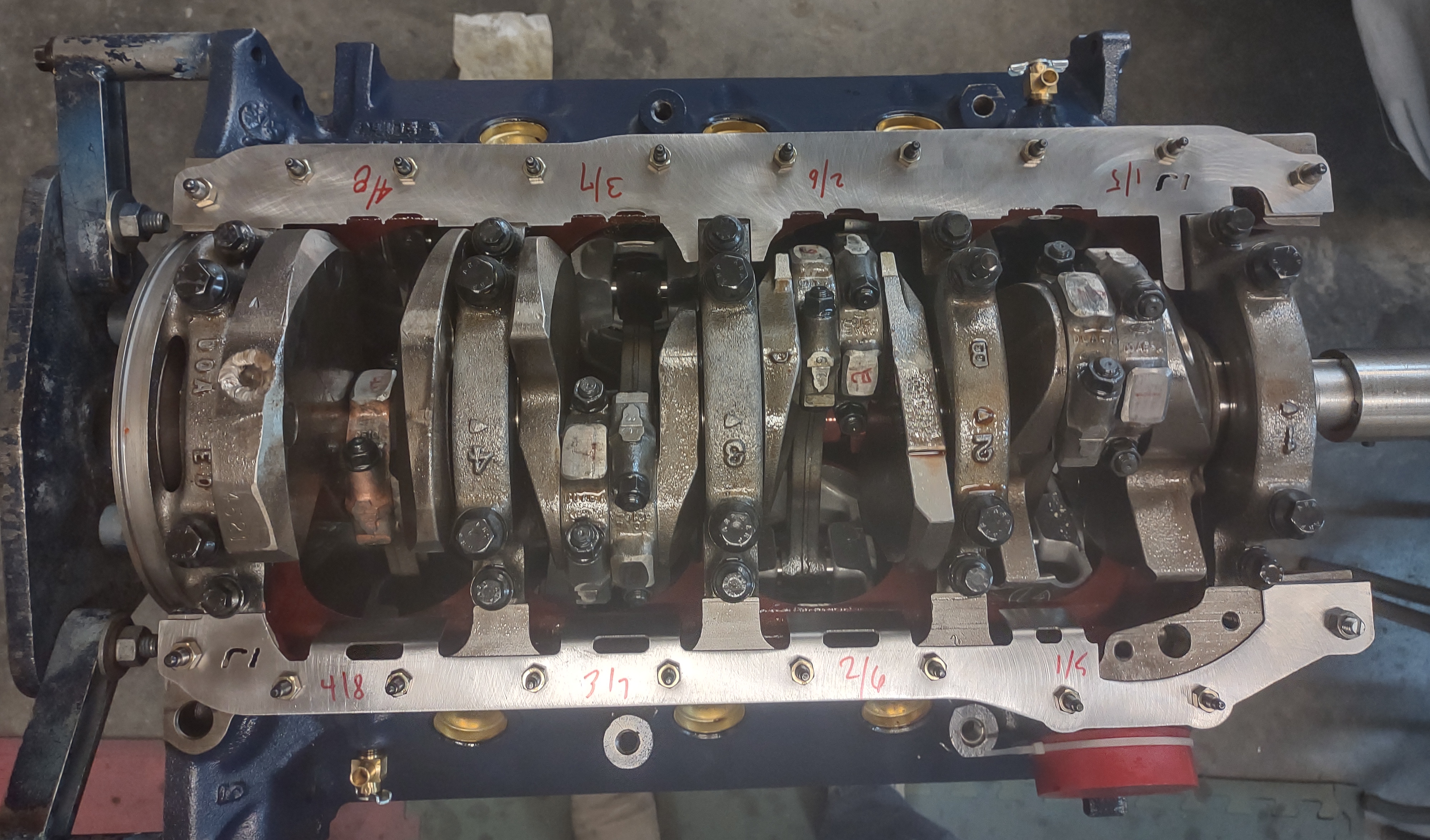 October 28th, 2022
"Just wanted to say how well your Honda H22 scraper works. Immediately I noticed more steady oil pressure, even with using an accusump. Last Sunday we had a race and the oil cooler developed a leak. We ended the race at just over 50% of oil normal oil level, but the pressure was still "good enough." Without the scraper it most certainly would have dropped too low. I recommend it to all my Prelude racer friends."

-Ross Shull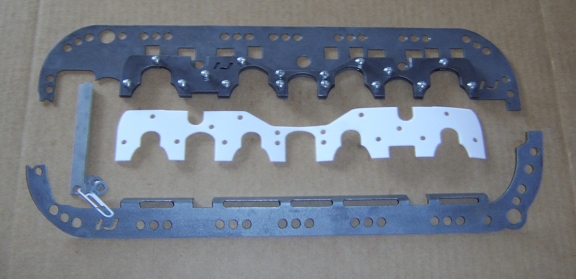 We have a windage tray pattern for the Honda K20C1 engine. The OEM tray has suspended fine mesh directional screening added to the interior to help strip out oil droplets with a minimum of splashing and rebound droplet formation.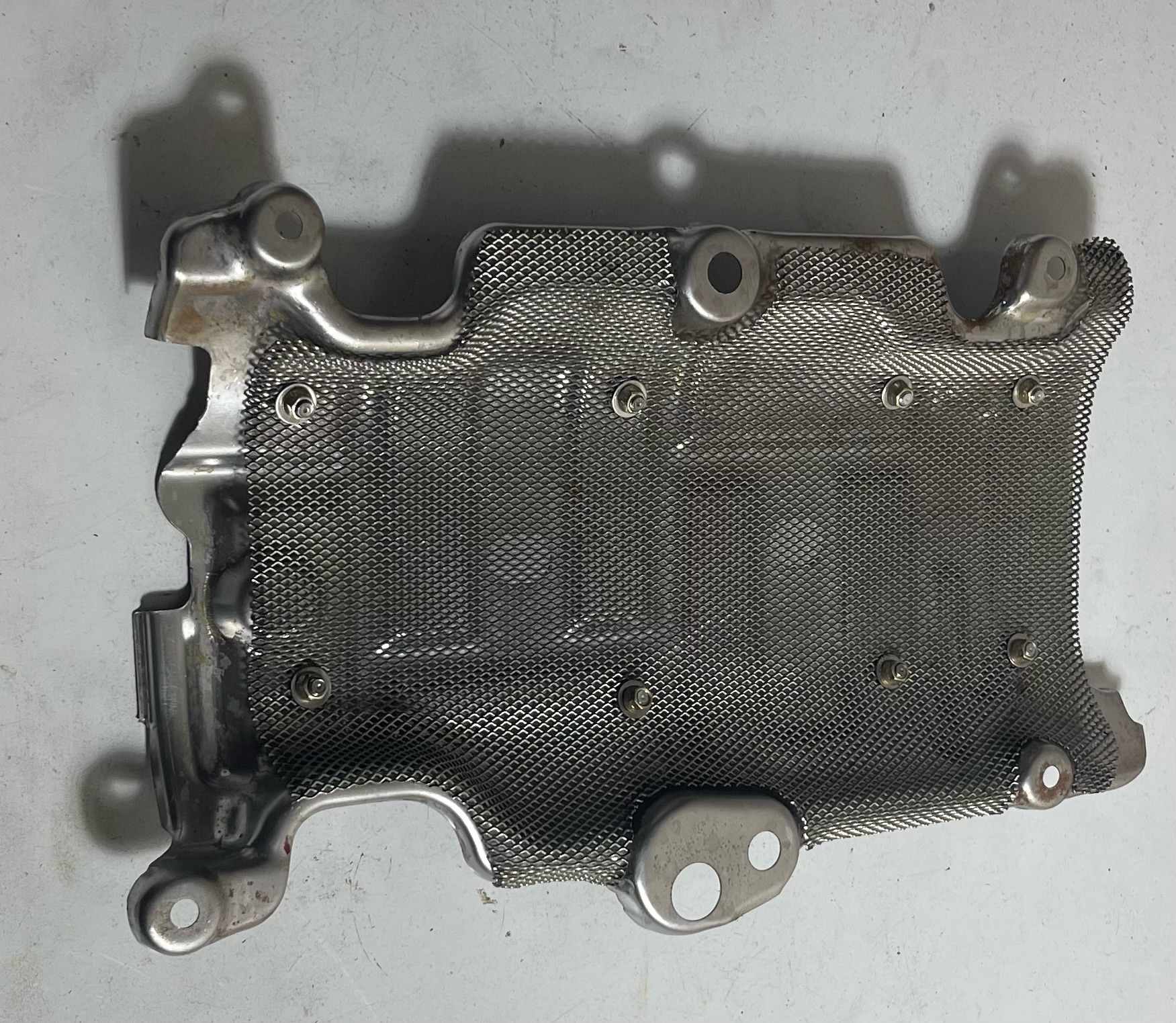 Ford V6 SHO 3.0, 3.2 1989-1995 has been updated

The SHO scraper installs on the girdle (or bearing beam)
on the interior of the windage tray; 8mm capscrews and nuts
are supplied to attach the scraper to the girdle. After checking
the clearances with the rotating assembly, the windage tray
is reinstalled as well as the pickup tube.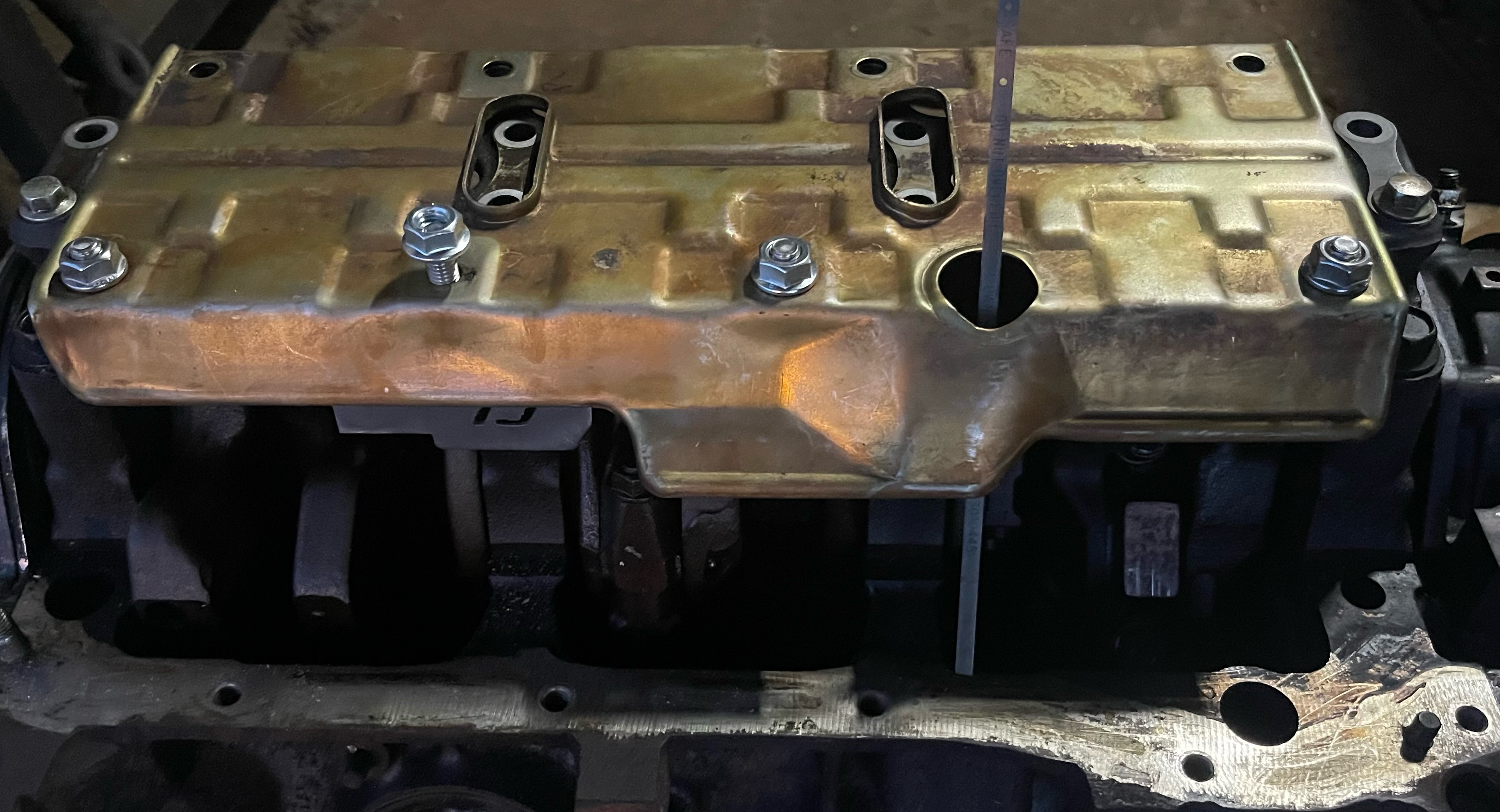 Thank you to SHO enthusiasts Adam Hartlmeier and Kevin Ziemer
for donating a core engine and providing fitment advice!
NEW! Triumph 2500 L6 scraper and directional screening windage tray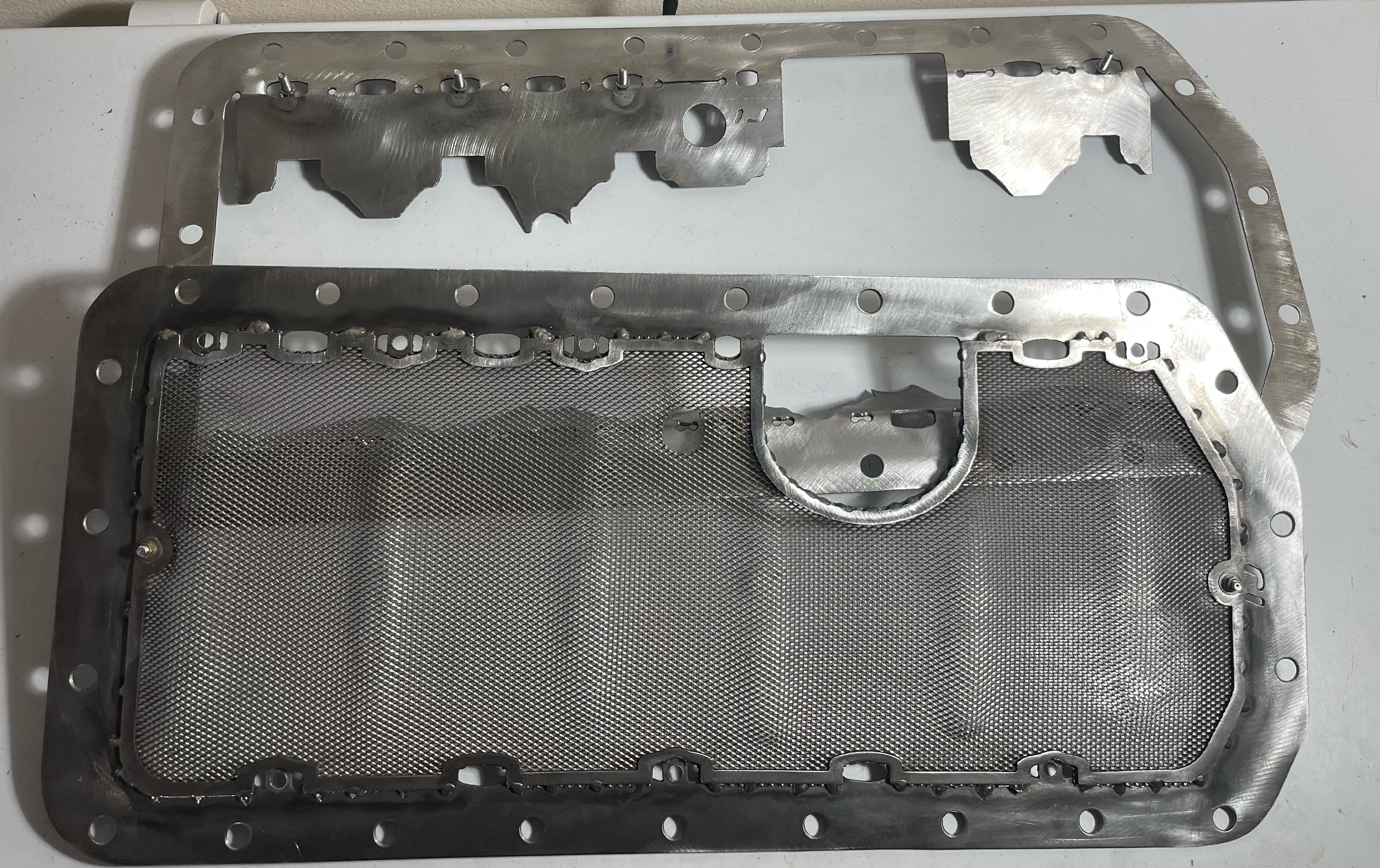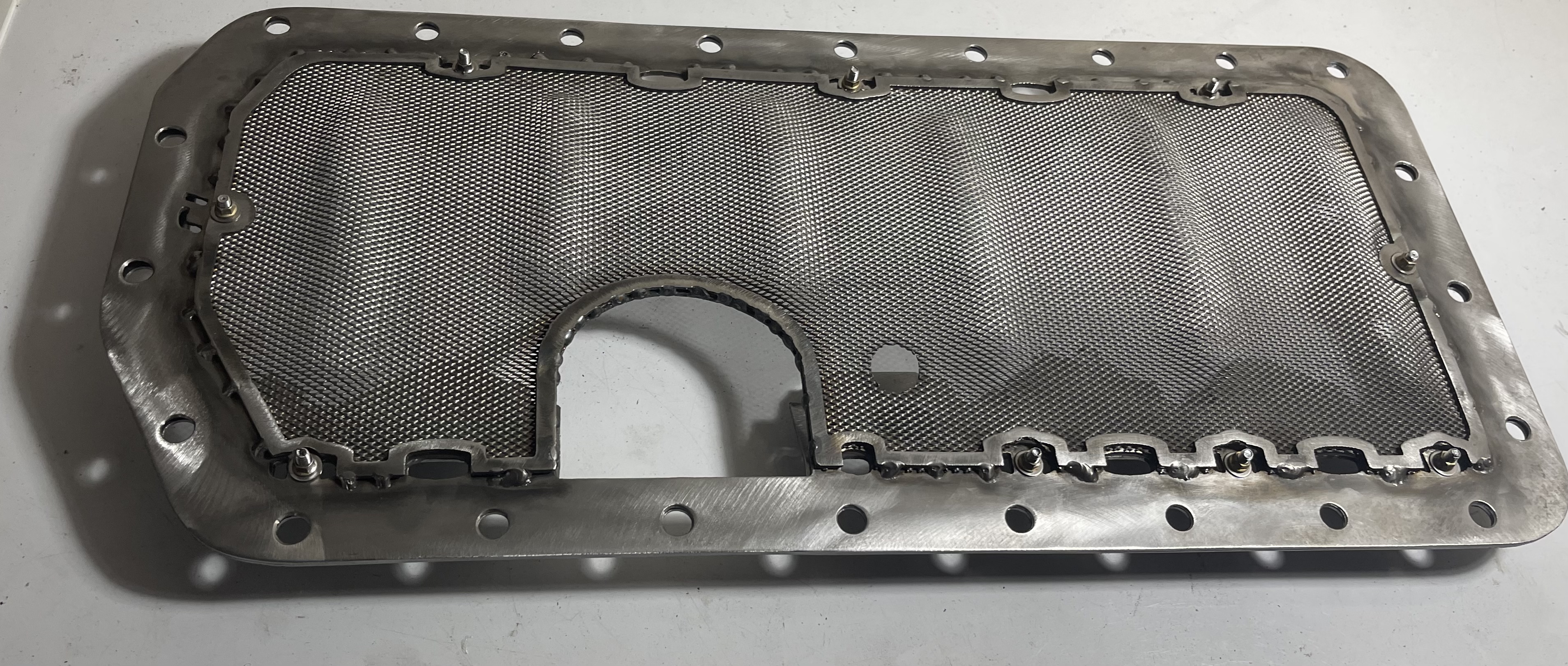 New modified Honda-Acura K-Series windage tray
The OEM tray has suspended fine mesh directional screening added to the interior to help strip out oil droplets with a minimum of splashing and rebound droplet formation. Spacers are provided in case you need to move the tray downward for rod clearance. It is important that you do not simply use washers on all the attachment points as otherwise the oil draining on the downstroke side will be induced into the tray rather than passing through and beneath it. The spacers provided are ~3mm thick. If you need thicker spacers please contact us.
SBC directional screening windage tray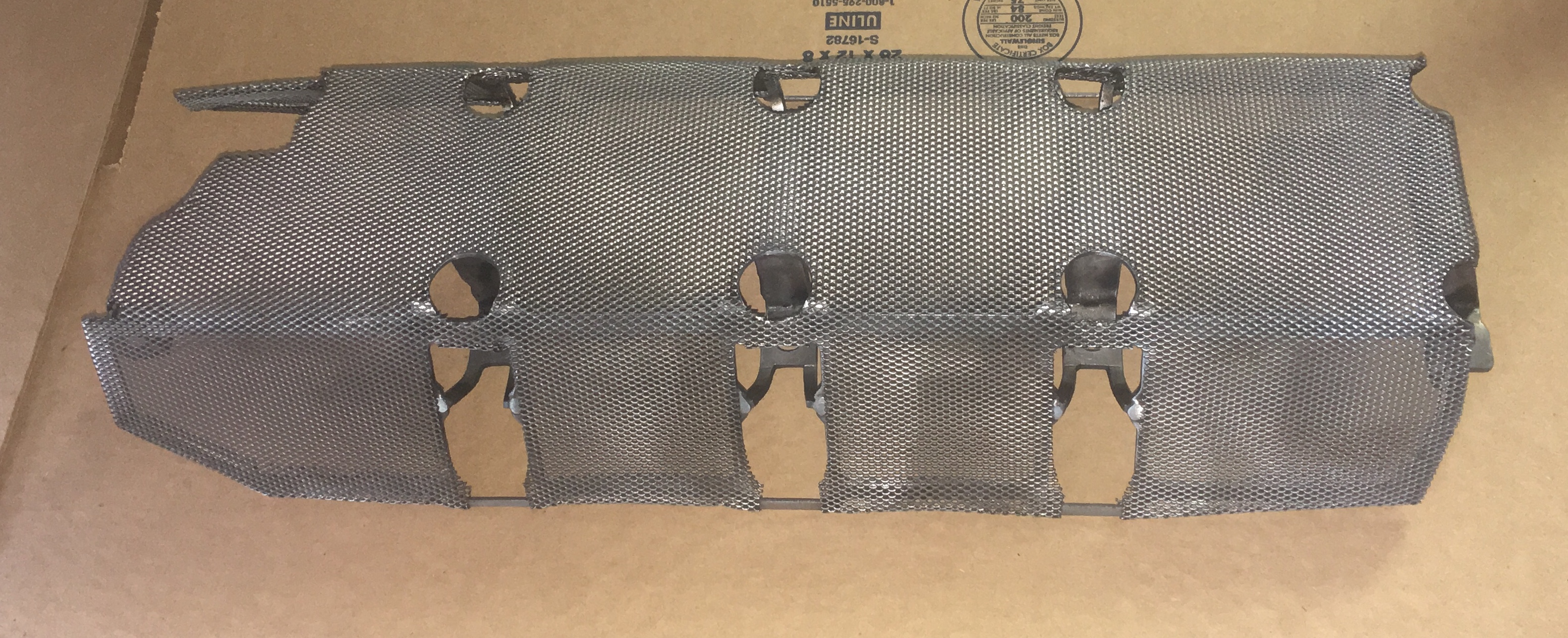 Custom BMW M20 stroker engines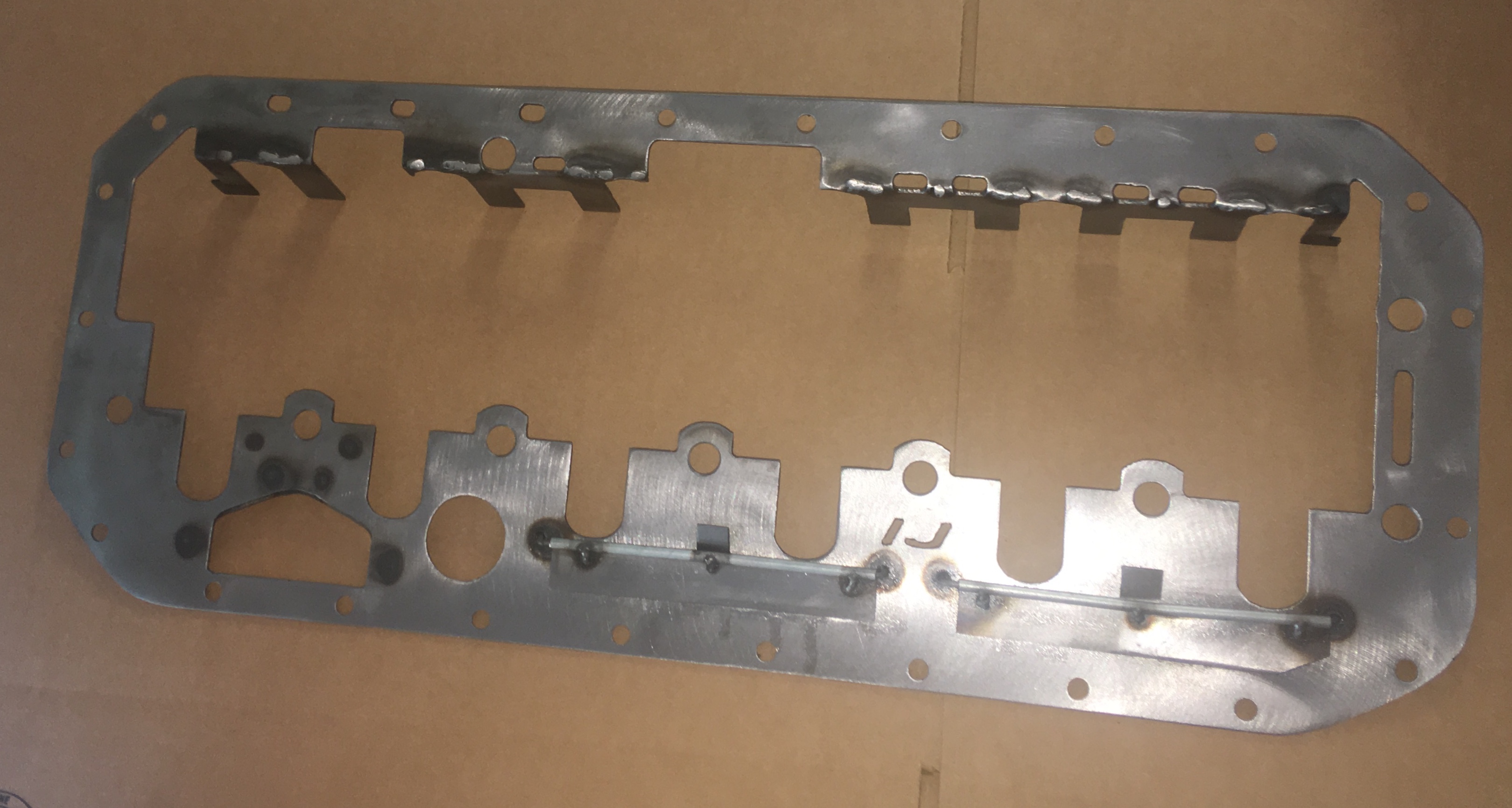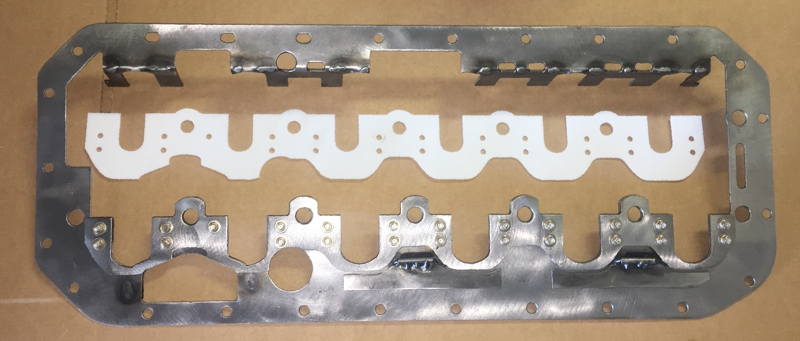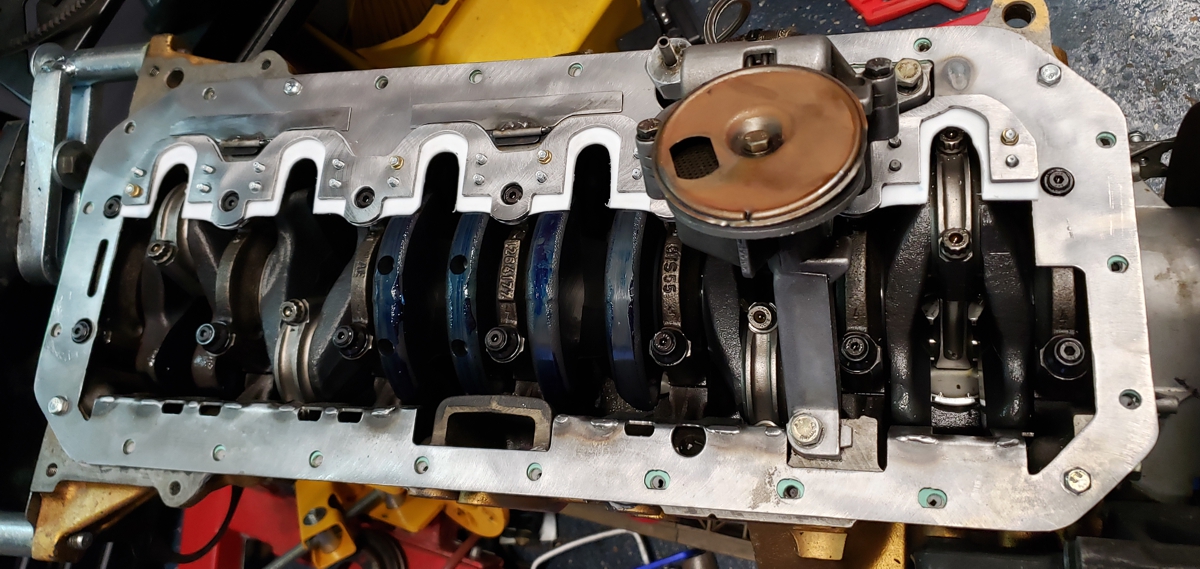 Recently installed by a customer in his Datsun 510, L16 engine: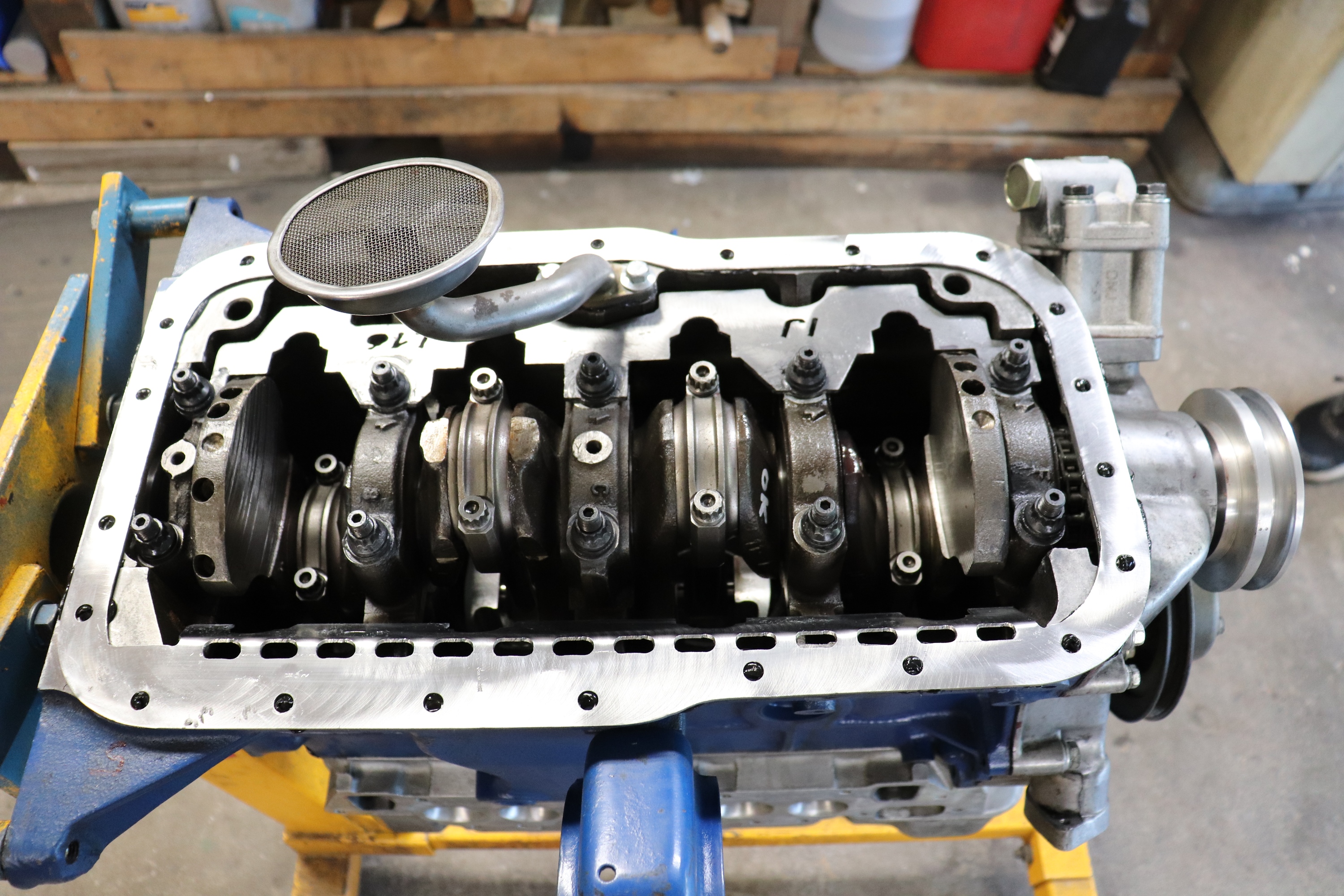 Over the years we have been asked numerous times to provide components to modify the bespoke high-quality aftermarket Raceline alloy sump for the Ford Zetec.
Recently we were asked to modify the windage tray manufactured to replace the no longer available OEM Ford trays.
A picture of this tray in situ is provided below:
You can observe that the leading edge of the tray acts as a type of crank scraper. We were asked to add suspended directional screening to the interior surface of this tray to lessen the effect of high speed oil droplet impacts rebounding and populating a parasitic windage cloud.
The design was changed and reduced in size to allow room for the screening on the margins and additional drainage area was provided so that the oil stripped from the cloud by the iterated screen louvers would be expeditiously removed. It is mounted in the same manner; the edge of the tray still acts as a de facto scraper. The additional area on the forward, rear and trailing edges now allows for the under-flow of the original design to return more easily to the cylinder bays and avoid further pumping losses.
Copyright 2002-2023 © All rights are reserved on our product designs.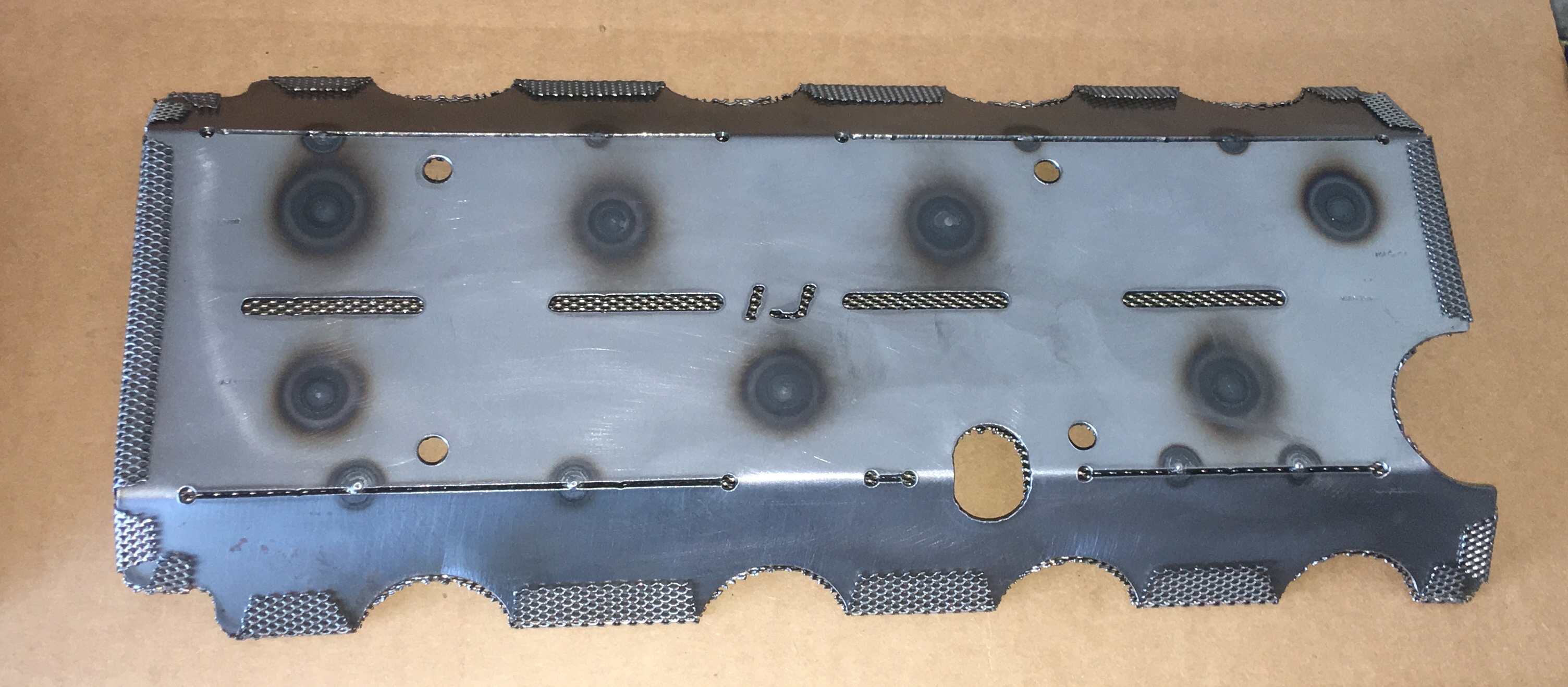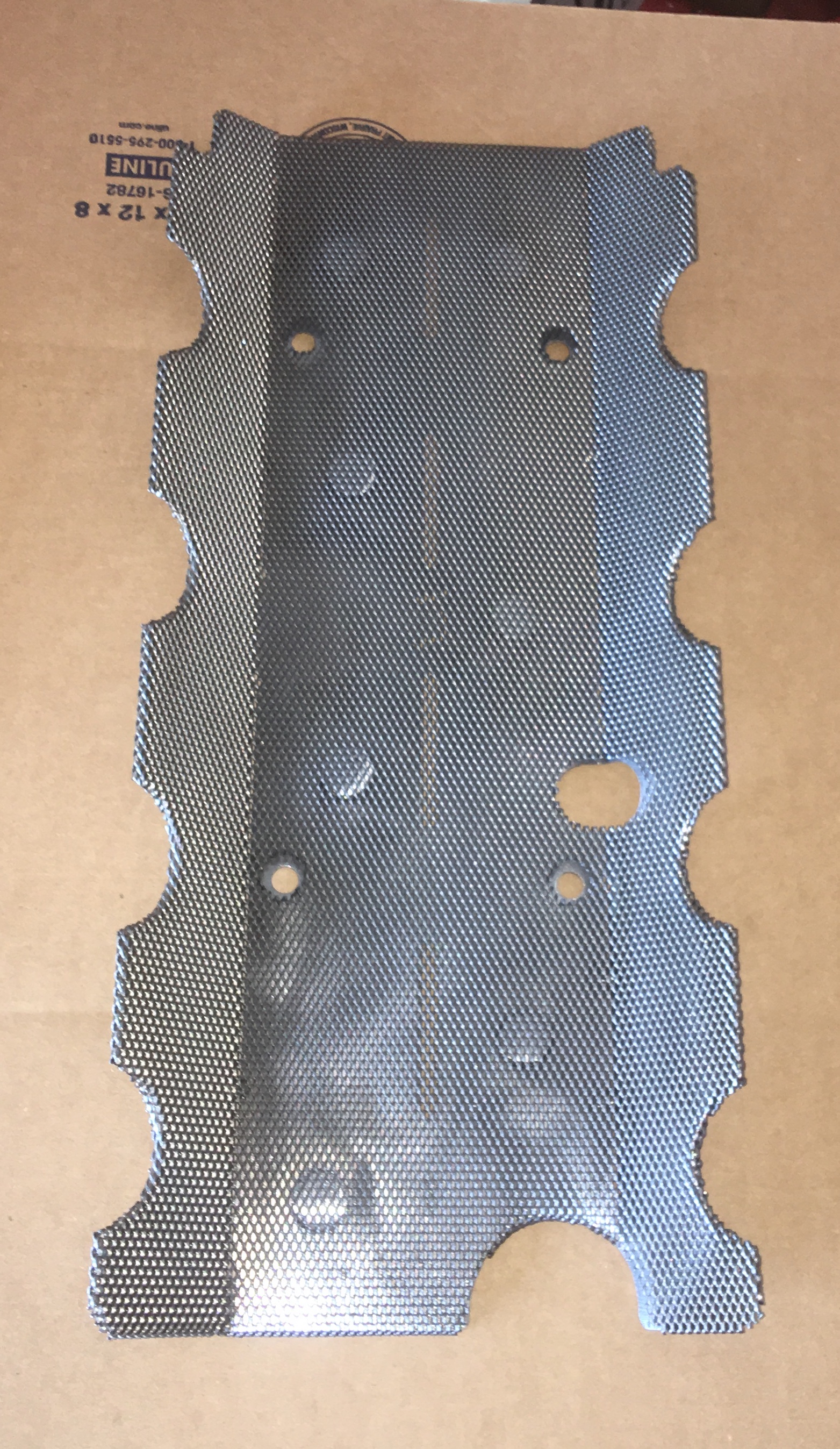 Updated Oldsmobile 455 Teflon pattern with special oil pump spacer and baffle. Modified Milodon windage tray also available.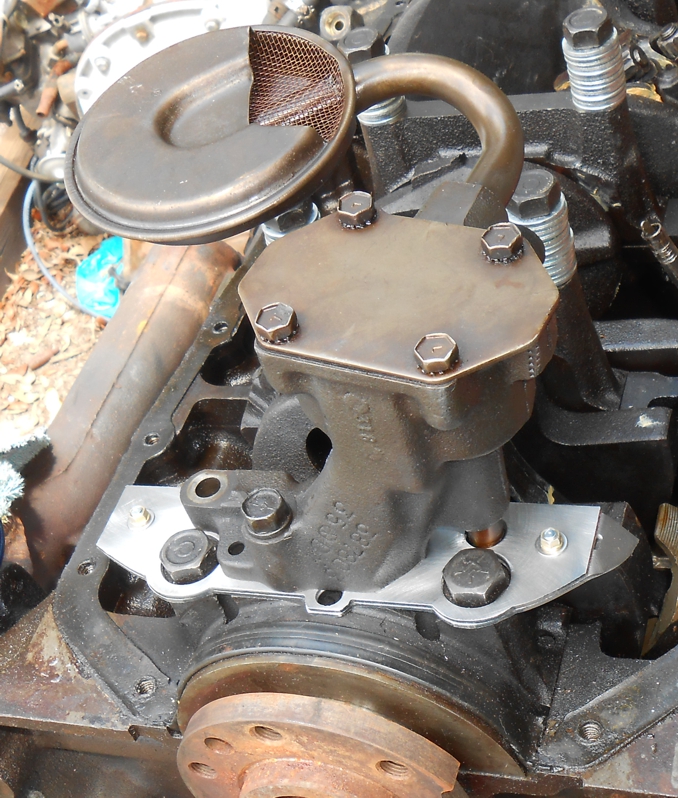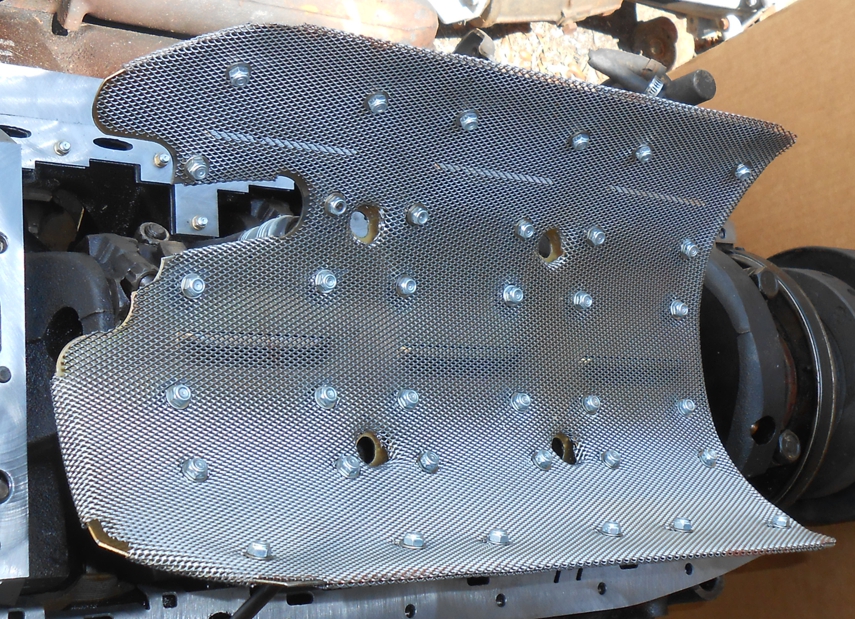 NEW!
We now have steel and Teflon®-bladed scraper patterns for the Honda B20Axx and B21A and B21A1 engines.
These engines were different from the later B20B, B20C etc. engines. The scraper design is very similar to the pattern
for the D series engines which have been successfully used for many years now.

Congratulations School of Automotive Machinists on winning the Nitrous Class in the 2016 Engine Masters Challenge!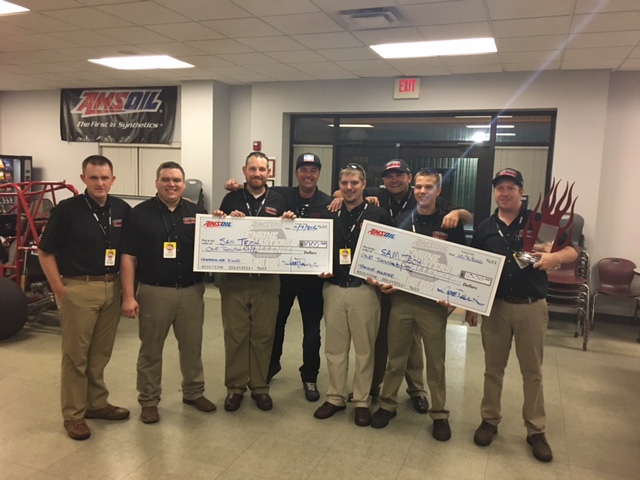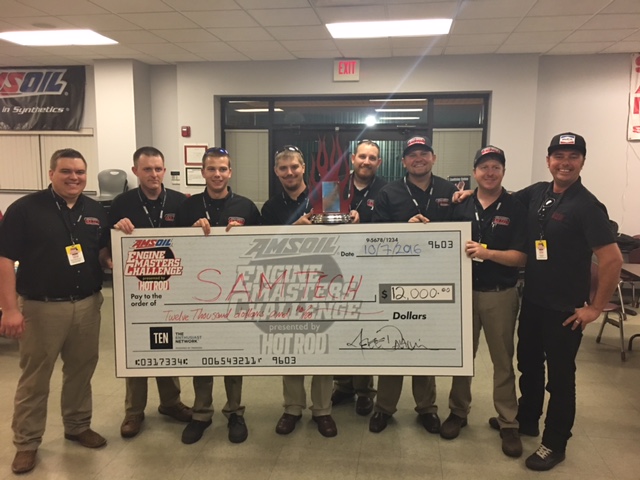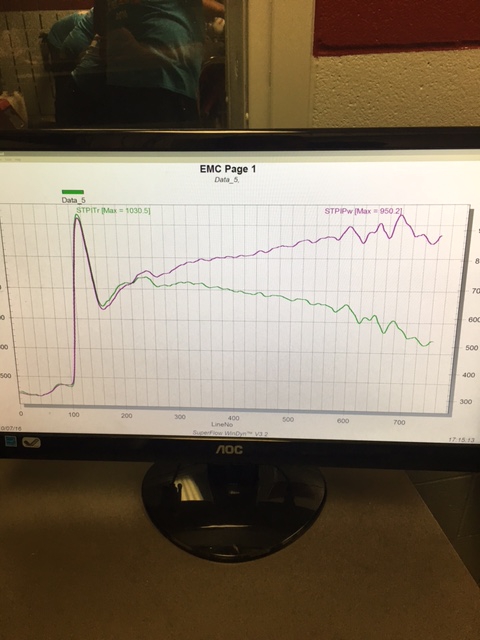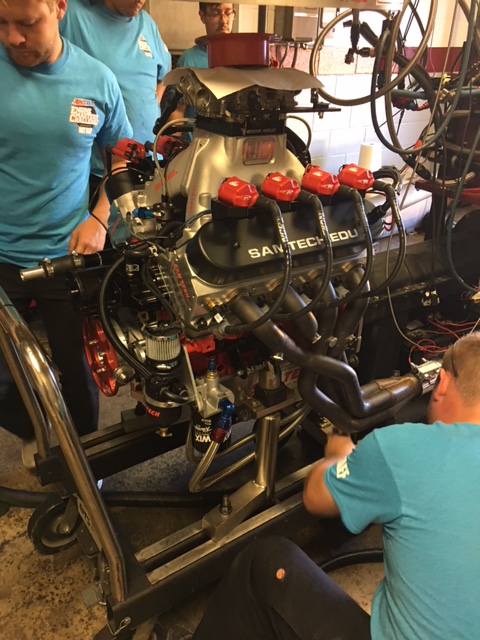 Alfa Romeo V6 3.2 liter Teflon bladed crank scraper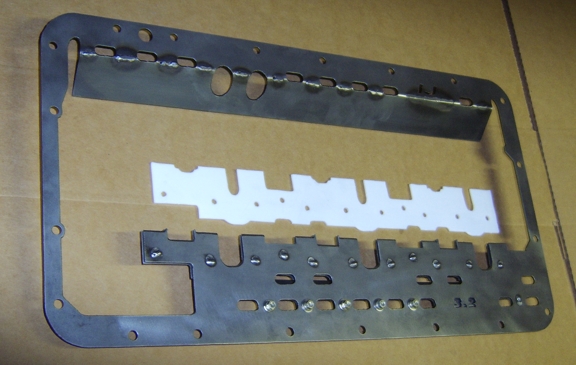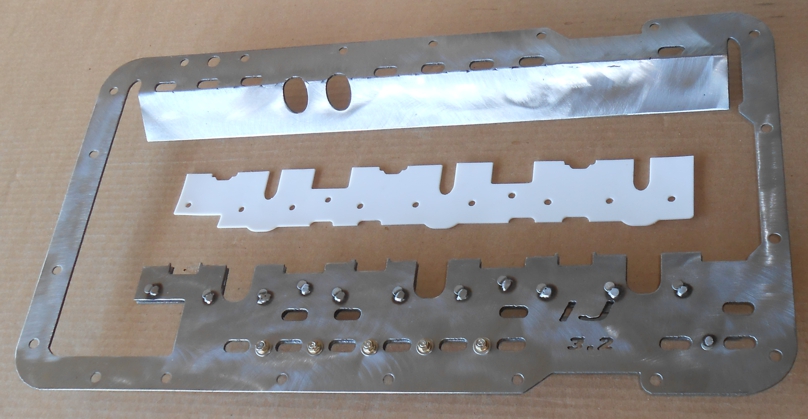 Triple layer windage tray and dual crank scraper for the Jeep Wrangler and Liberty 2.4. We were asked to
make a version of our very successful SRT4 setup for this application: the longitudinally mounted
Jeep engine. The oil pickup tube is being held in place by jigs for illustrative purposes and is not included.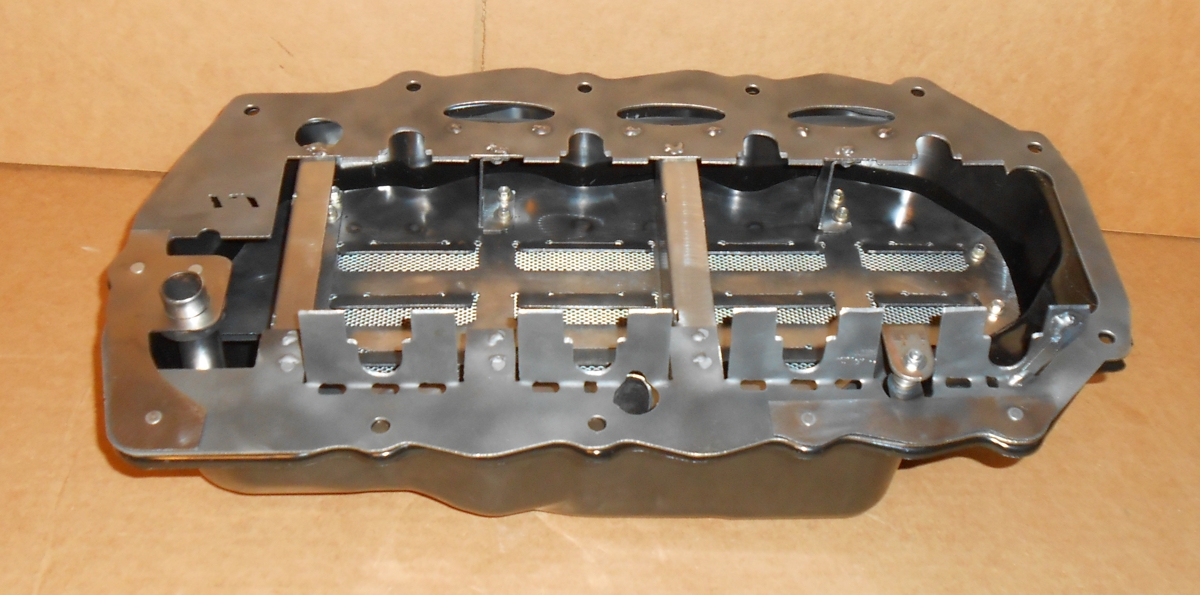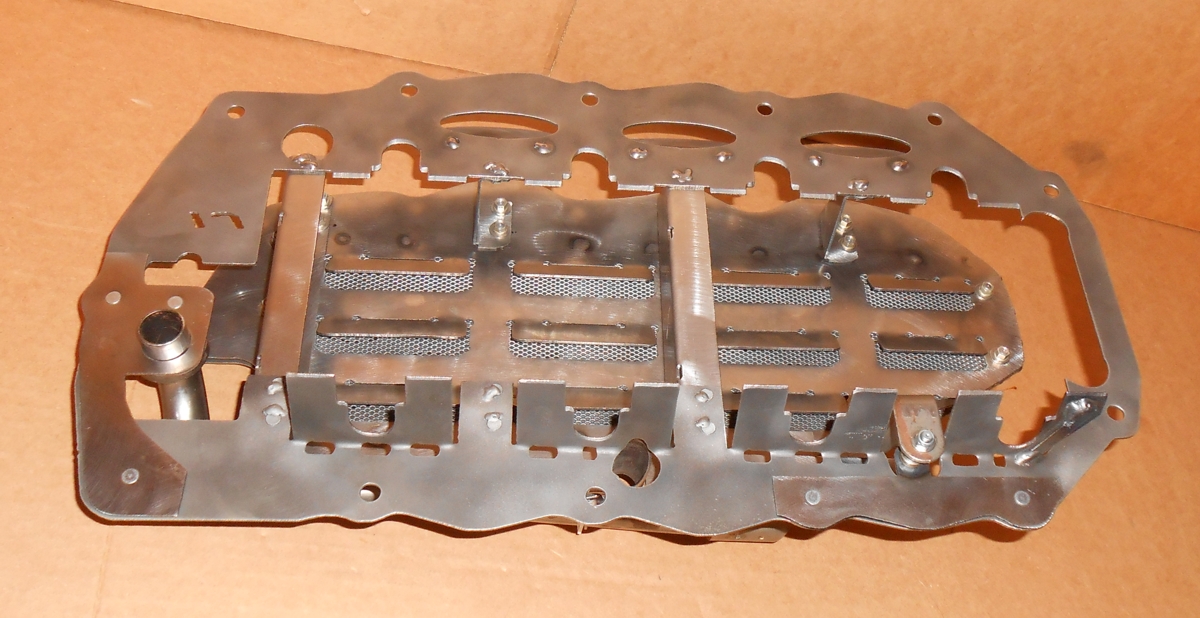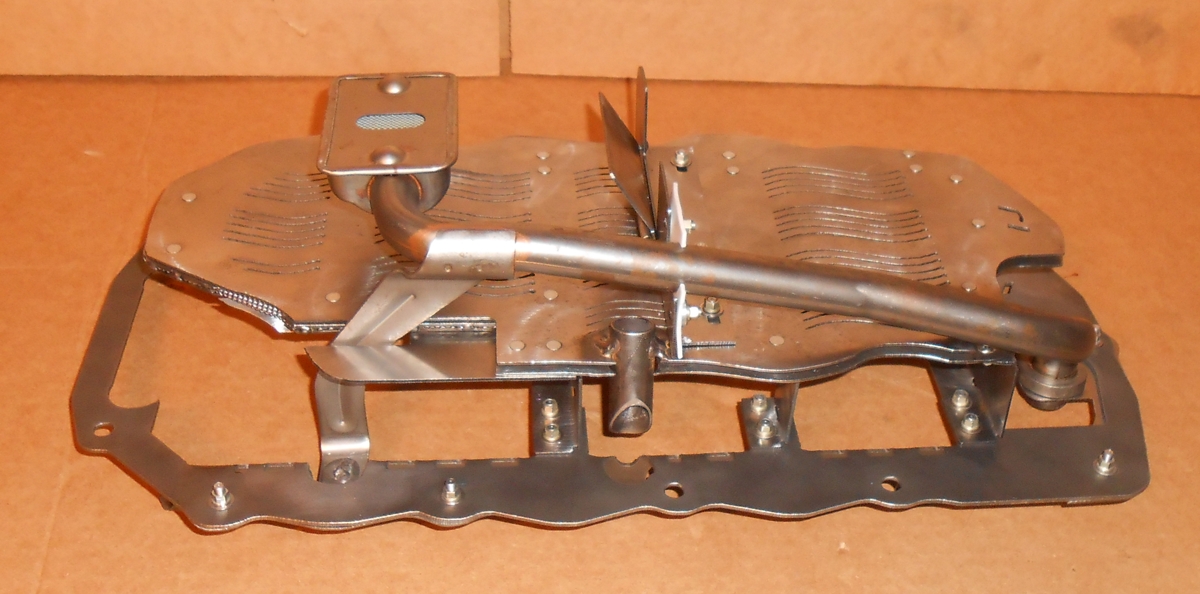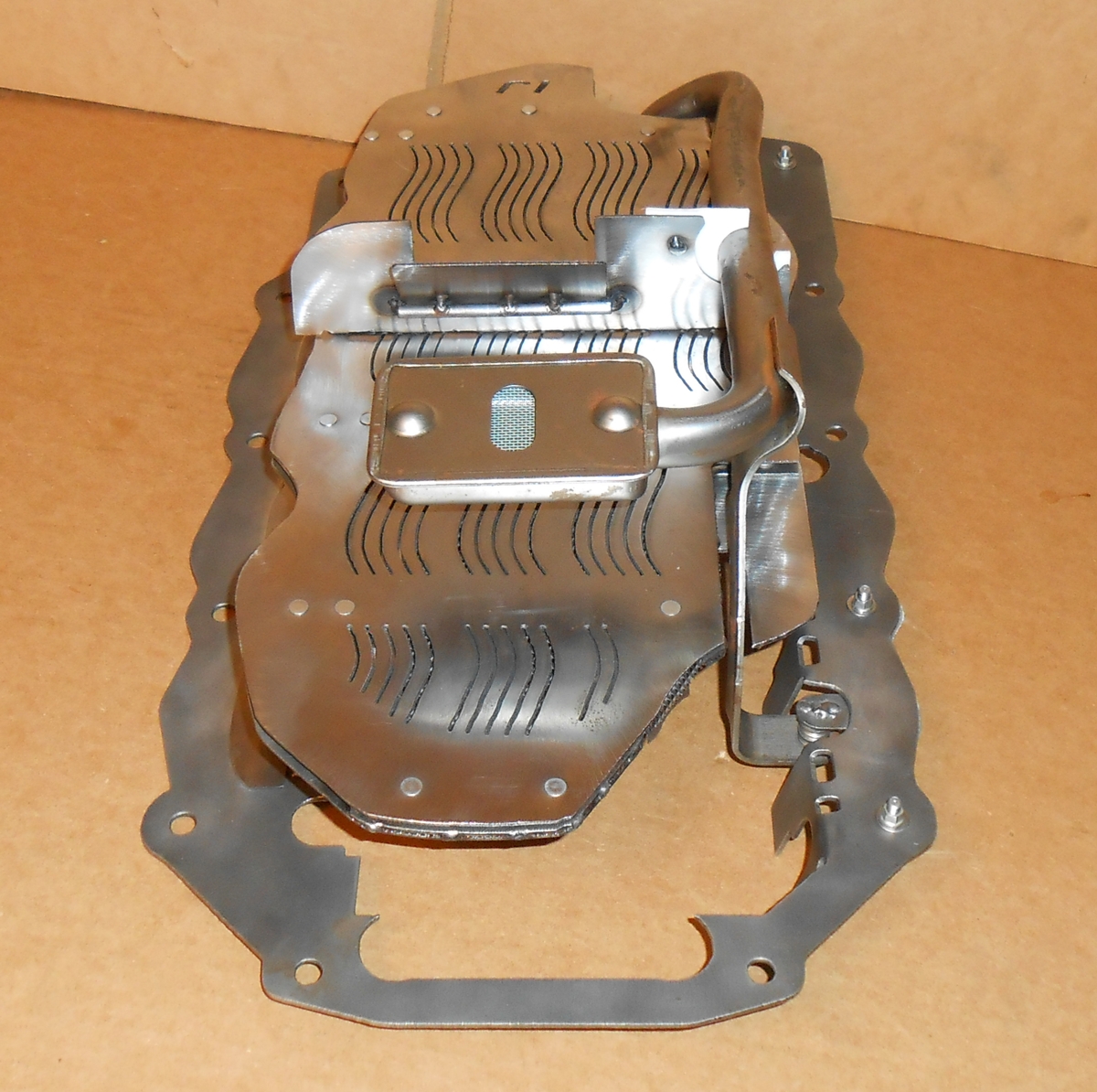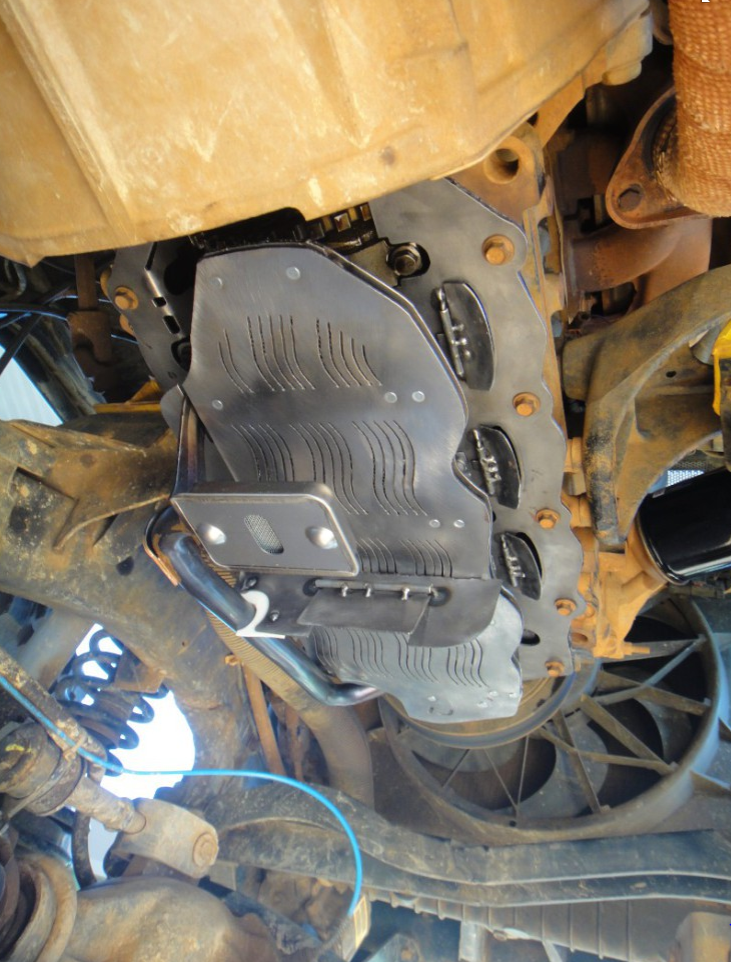 Updated Mitsubishi G54B Teflon dual crank scraper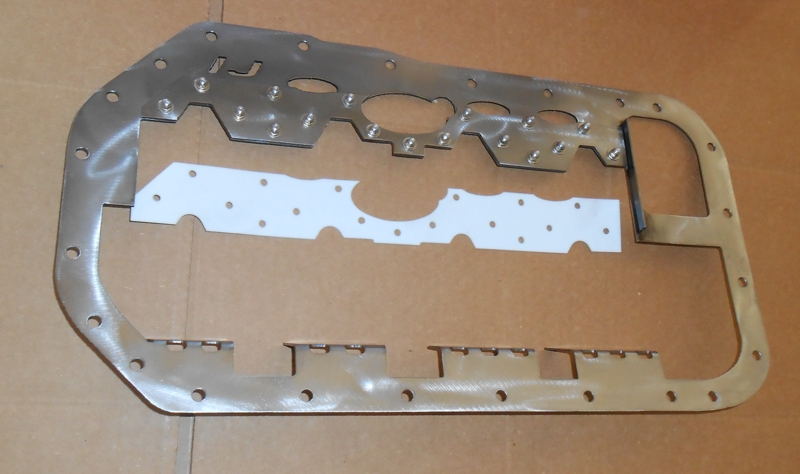 Buick-Rover 215 with 300 Buick crankshaft and attachment points for windage tray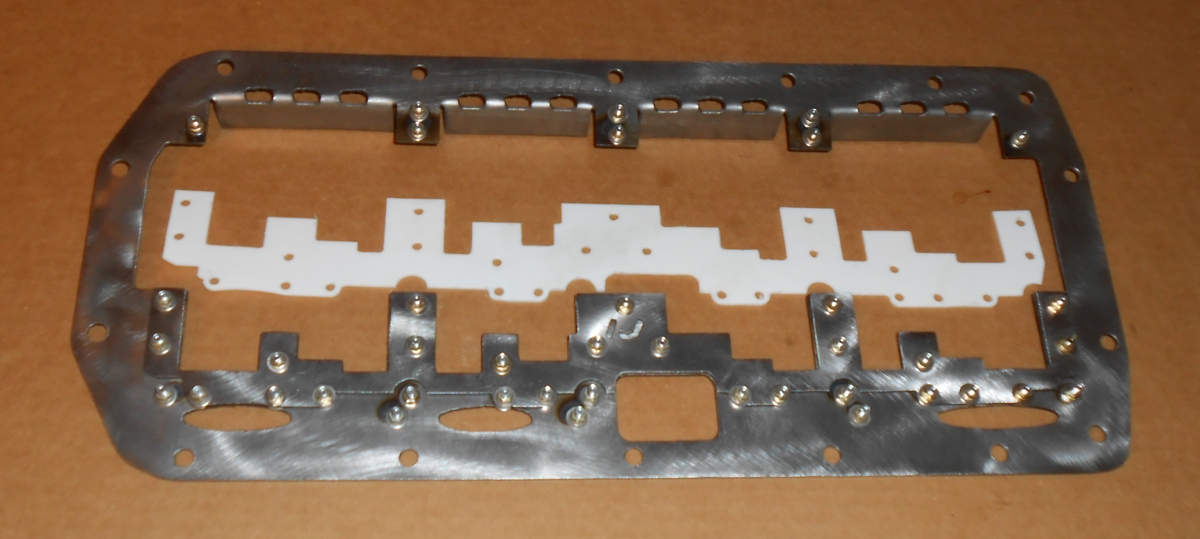 Teflon bladed crank scraper for Rover P76 4.4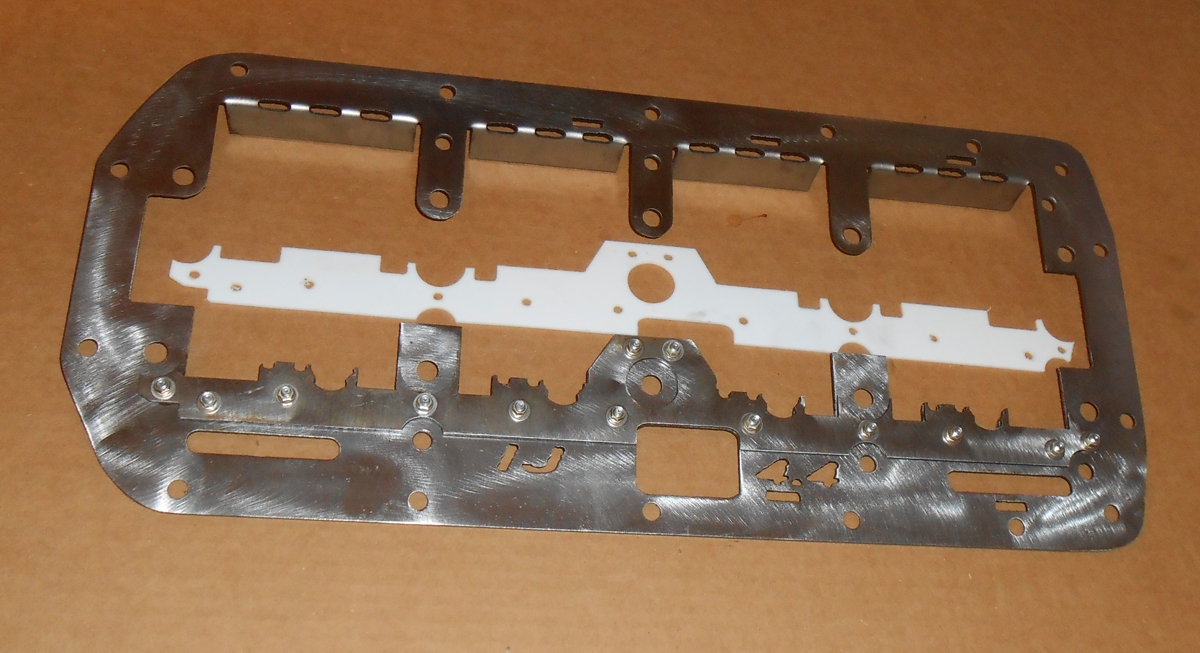 The scraper pictured is for a modified version using a Buick 300 crankshaft. The customer
asked that we leave the attachment points for our Buick-Rover windage tray in place.

Crank scrapers and modified windage trays are also available for the VQ35HR and VQ37VHR
Mopar B and RB big block dual windage trays. These deep trays are constructed to fit the Moroso 20760 oil pan
and should fit other pans but modifications may be needed. The trays are designed to work in concert with
other items we make for this engine. There are variants for engines with remote pickups and larger strokes.
The version below is designed to work with a Keith Black block and 4.15" stroke.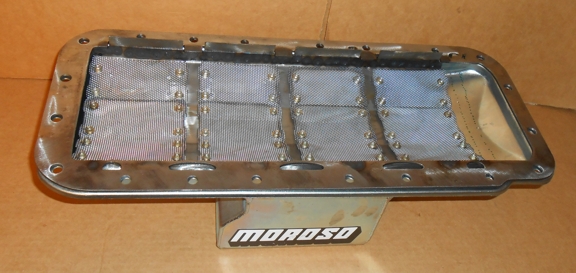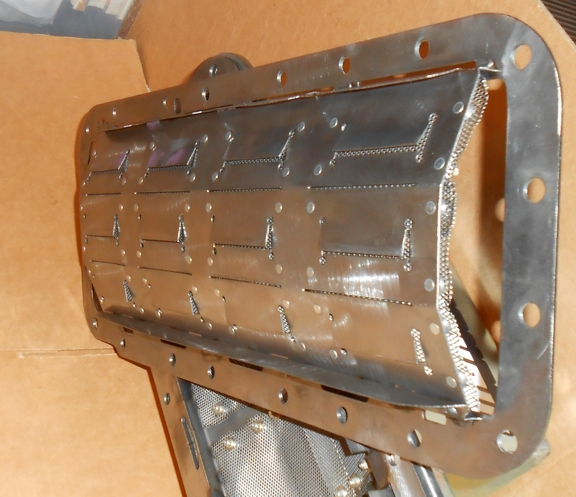 Below is an example of a tray that was developed as an evolution from our many modified Milodon 32000 trays.
It is designed to work with stock Mopar oil pans and the 3.75 stroke. It has additional louvers for drainage. It has a
heavier flange so that the tray will not be damaged when the pan is removed. Like the above tray, it has a
deflection shield so that the windage from the louvers is deflected towards the sump well. As with the deep tray
there are openings for down stroke scrapers. These can be added at no charge to the tray or they can be used
with a special version of our dual scrapers for the B and RB engines. The opening for the stock pickup tube can be
closed off, of course, and an additional louver added.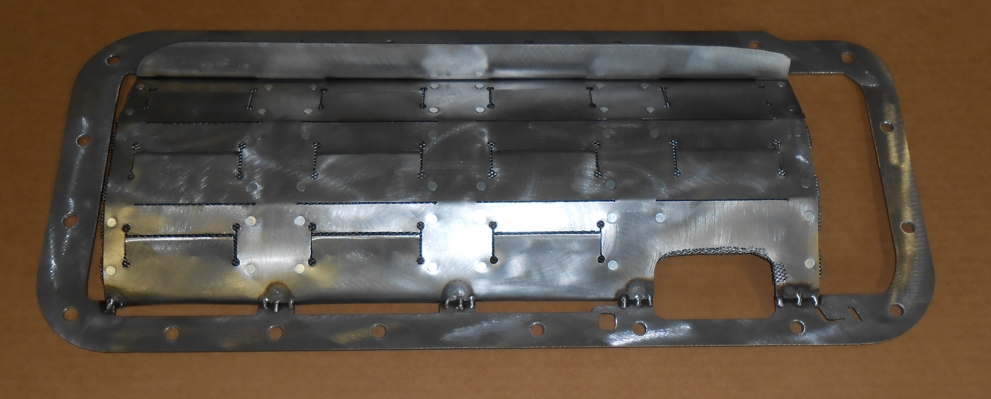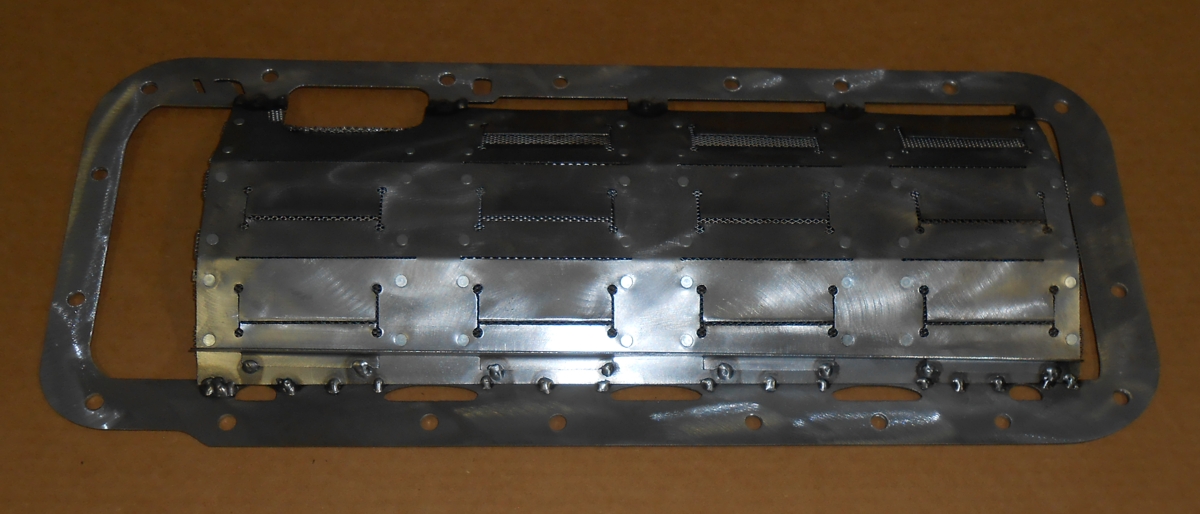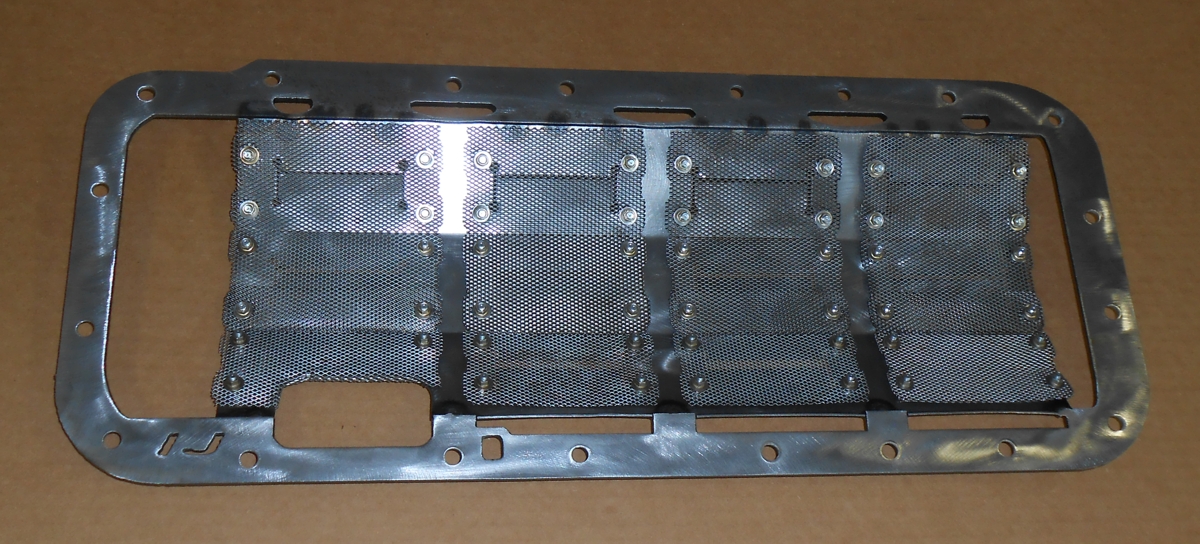 Ford Coyote 5.0 modified windage tray and Teflon crank scraper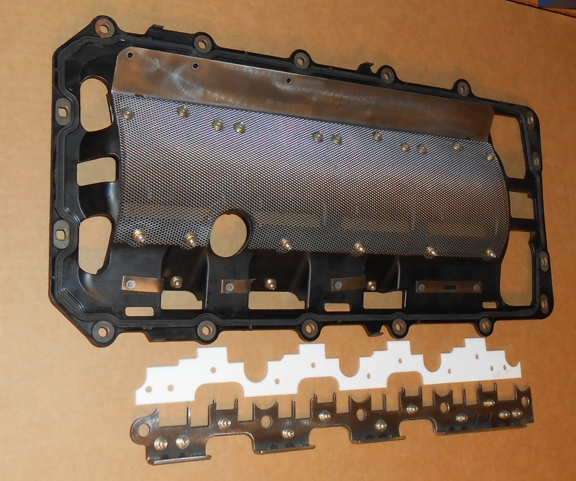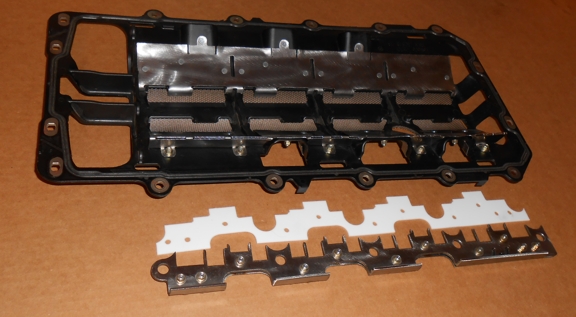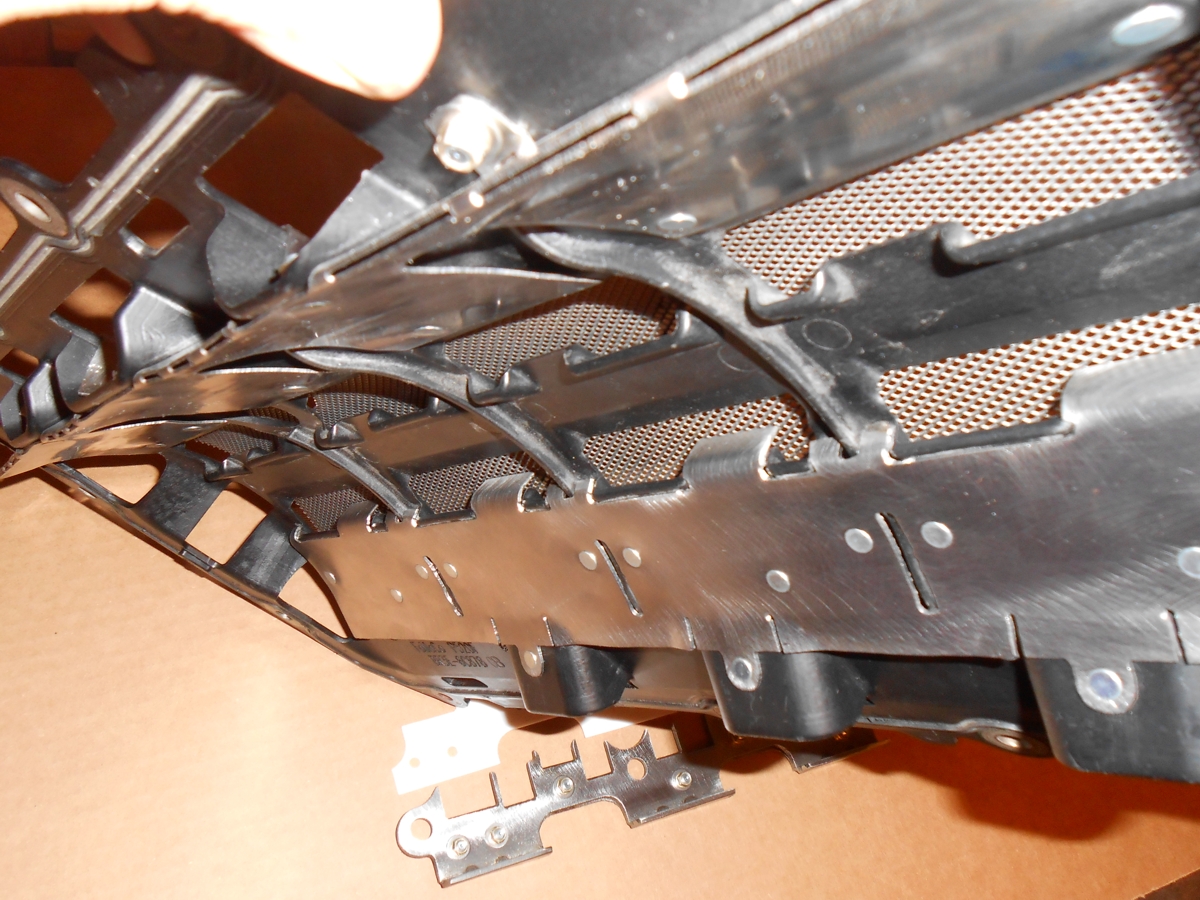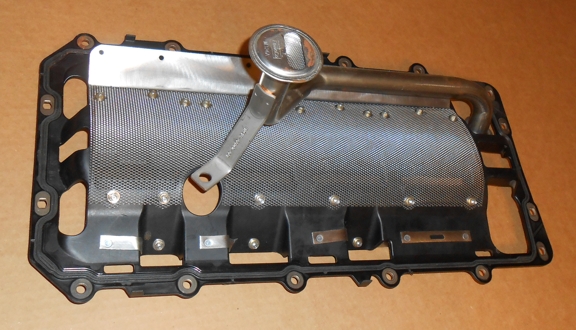 Toyota 2GRE-FE Modified windage tray and Teflon crank scraper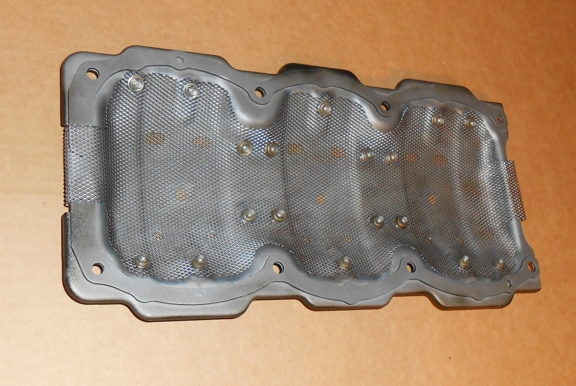 Volvo B5234T Teflon scraper and windage tray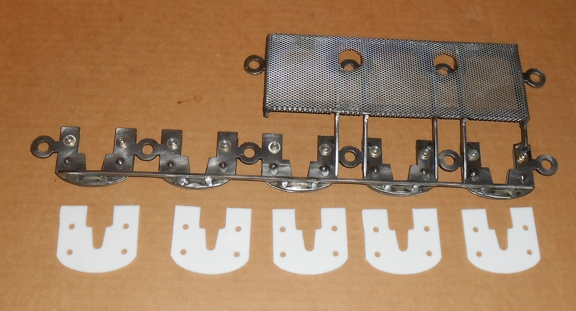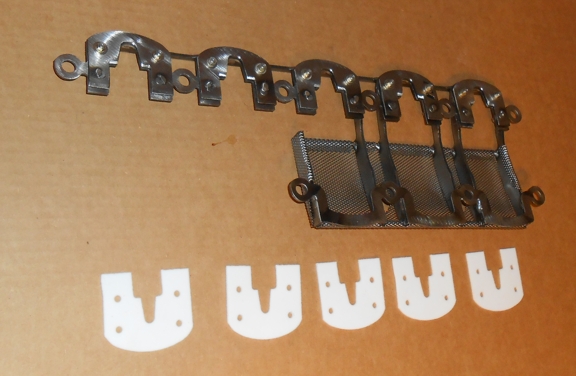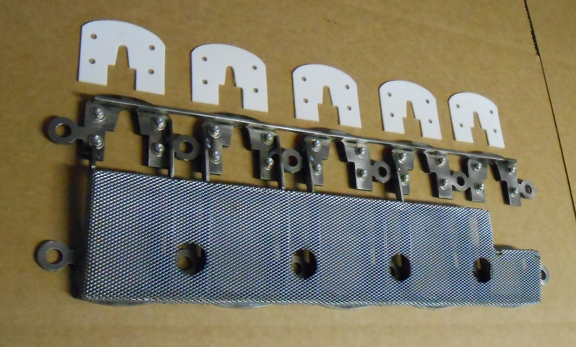 Teflon bladed crank scraper and windage tray for Nissan KA24E ARE dry sump.
The scraper includes an indexed spacer.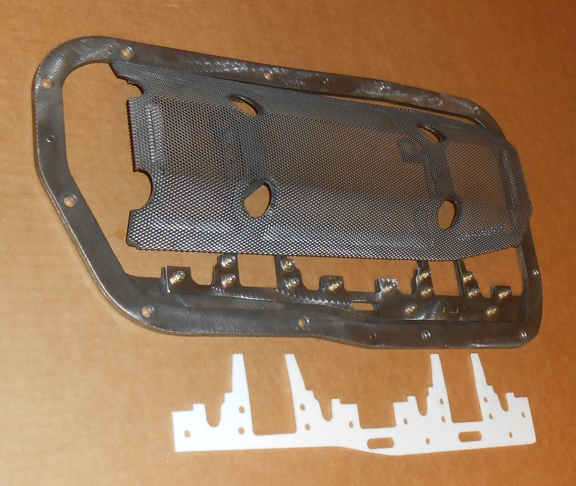 LS7 steel or Teflon® bladed scrapers now available as well as modified GM LS7 and LS9 windage trays.
Our windage control items helped with the top performing LS engine in the 2013 Amsoil Engine Masters Challenge. http://www.popularhotrodding.com/enginemasters/1309_2013_amsoil_engine_masters_challenge_friday_coverage/viewall.html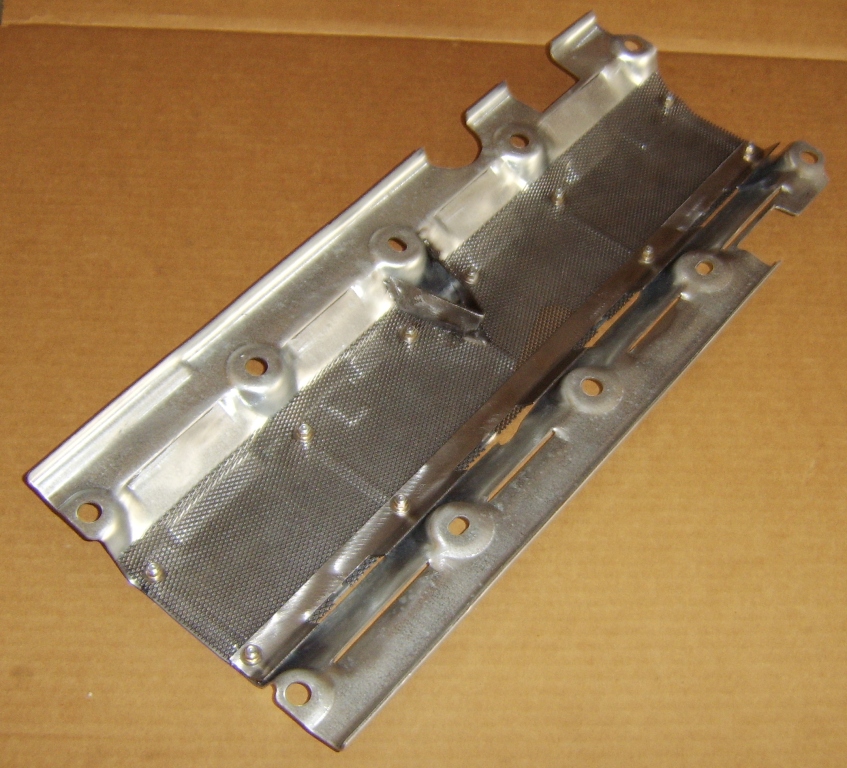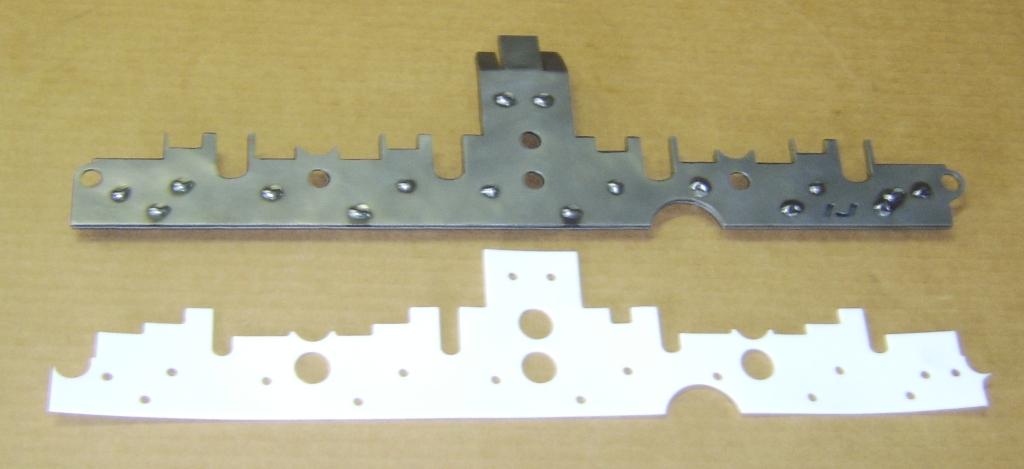 Many customers have asked to purchase some of the fine directional steel screening that we use for many of our windage tray products. This is now available in a 20" by 24" piece (the 20" dimension needs to be parallel to the crankshaft) for $74.95. This is probably enough for two pans. The product is shipped rolled and shipping weight is 3 lb.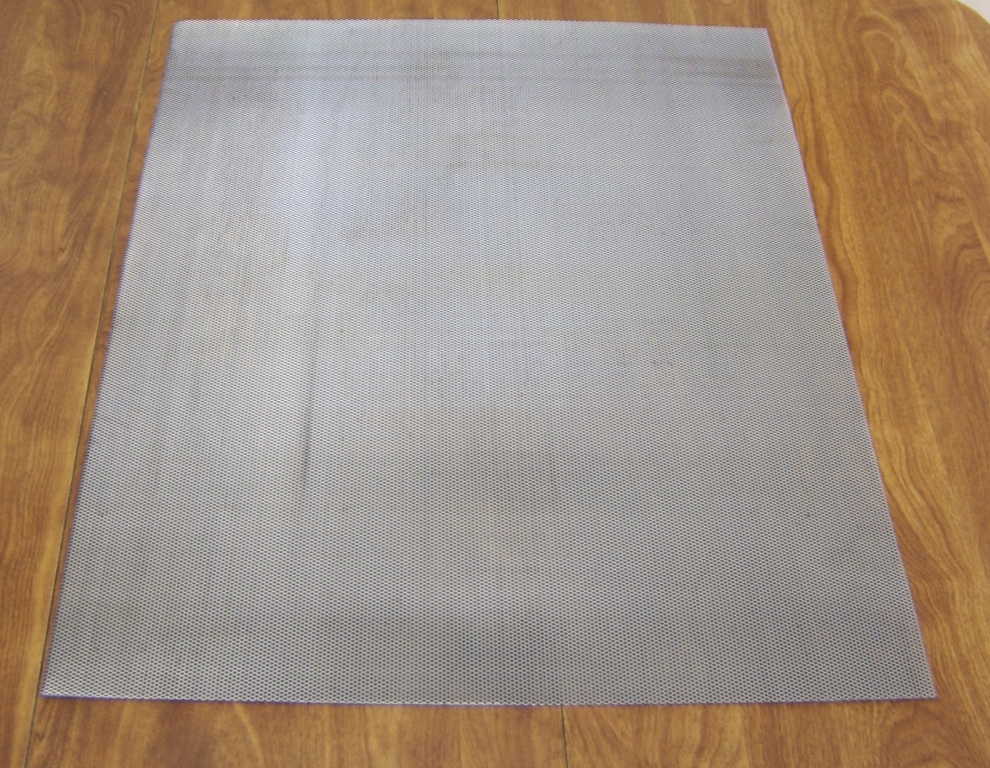 crankscraper, crank-scraper, crank-scrapper, crank, crankshaft, rod-bearing, main-bearing, connecting-rod, counterweight, piston, windage, windage-tray, windage-cloud, oil pan, oil-pan, oil-aeration, oil-foaming, oil-cloud, racing, drag racing, road racing, drag-race, road-race, road-course, drift, drifting, time-trial, performance, power, horsepower, HP, torque, TQ, friction, vacuum, economy, engine, motor
---
Contact Information
Telephone

727 808 8602

Electronic mail

Customer Support: sales@crank-scrapers.com