M30 and S38 (L6):

3210cc (3.2L); 3430cc (3.4L); 3453cc (3.5L) -- dual scraper pattern Copyright 2002-2022 © All rights are reserved on our product designs: $149.95; Teflon bladed $279.95; Knife-edged Teflon pattern $309.95

Some brief remarks about the M10, M20 and M30 engines with respect to oil control: These engines were designed with then contemporary elements, e.g. oil was allowed to drain onto the rotating assembly from the head. BMW US patent number 4,773,366 for a "Non-foaming crankcase configuration for piston internal-combustion engines" illustrates some of the engineering philosophy changes that went into the families of engines that replaced them. In 1994, SAE paper 940792 from FEV Motorentechnik, Aachen was presented that also goes over these design elements.

The crank scrapers we manufacture follow this design philosophy and extend it, particularly for vehicles that are used in extreme duty or competition. We have had very favorable feedback over the years for these designs. It is worth noting that the designs have been updated in at least nine generations over ten years which is rare among aftermarket manufacturers. The M30 design was one of our very first products and is part of our company logo.

Many special variations have been made.

3.0 80mm stroke Teflon bladed version:

Dry sump: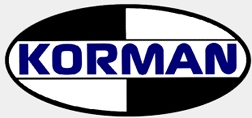 Chuck Taylor, racer and owner of Factory 3 Performance writes:
This is what I know about crank scrapers:


Don't install an oil pressure gauge if you aren't planning to also install a crank scraper.




The factory oil pressure warning light is set to come on at around 7-8psi. Your warning light probably never illuminates while driving.

Once I installed an oil pressure gauge, I found that in the fast left hand corners (like T3 at Roebling) the car was dropping from 50PSI to around 16. Not good. Especially at 5000+ RPM. Even running a quart over full didn't help. Talk about too much information!

We installed one of the crank scrapers over the winter, and now the car holds full pressure everywhere on track.
Chuck is describing the M20; the M30 has similar issues.