Copyright 2002-2022 © All rights are reserved on our product designs.
SBC: 267, 305, 327, 350, 377, 383, 400 $89.95
Custom strokes available
Teflon SBC $219.95
Heavy scraper (approximately 3mm or .120" thick) using sectioned one-piece gasket (gasket not included):
Teflon bladed version (no dipstick for this particular one -- it is also installed by sectioning a one-piece gasket):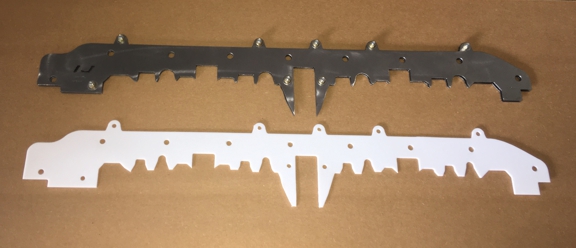 "Got my scraper today, fits better than I could have imagined. Thanks for taking the time to make it perfect."
Justin Nikulich, Pro-Flow Machine, Lisle, N.Y.
~~~~~~~~~~~~~~~
A full length directional screening windage tray for the small block Chevy. A complex framework allows the windage tray to be attached using the stock main bearing cap bolts. The tray will fit either two or four bolt mains and allows for the proper torquing sequence. Also pictured is the optional crank scraper (350 pattern shown) which also can be made with a left-, right-handed or deleted dipstick opening.
$349.95 for the windage tray.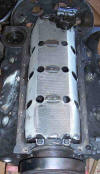 Current tray appearance: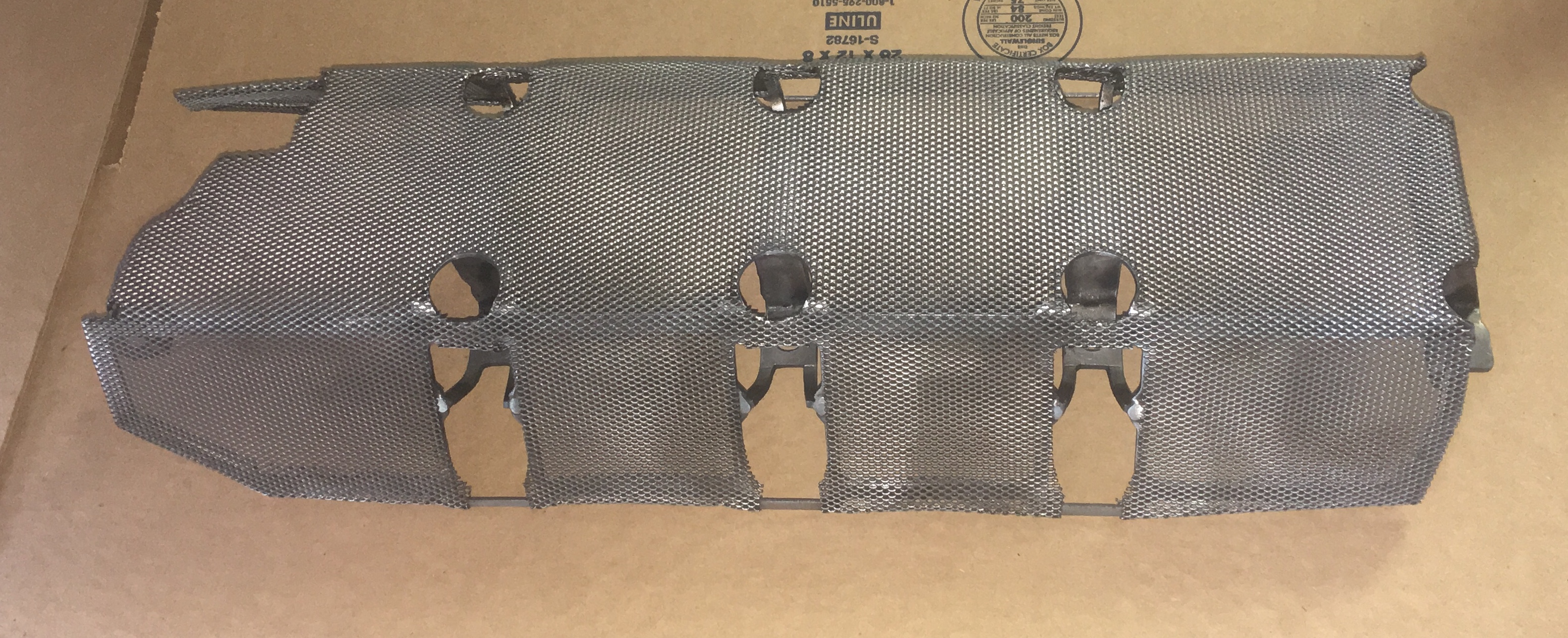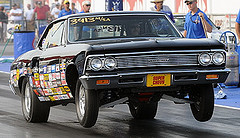 https://www.hotrod.com/articles/1209em-nhra-legal-stock-eliminator-283-chevy/