Copyright 2002-2022 © All rights are reserved on our product designs.
There are many more new products in addition to those listed here:
BMW Mini scraper and windage tray now available. These scrapers and trays are for the Tritec engine used in the R50 and R53. They include extended head oil drains and are designed to work with common aftermarket oil pan pickup baffles.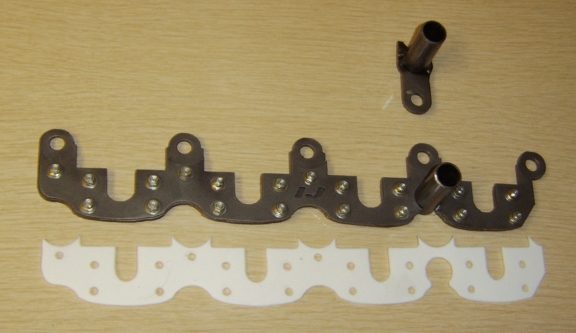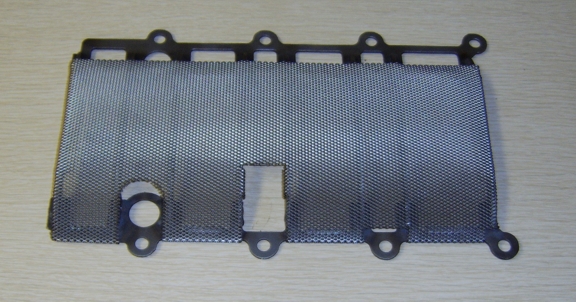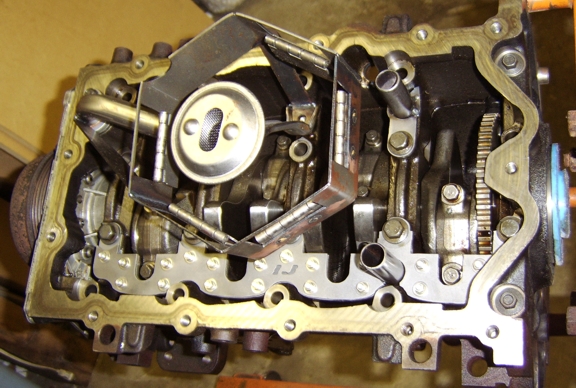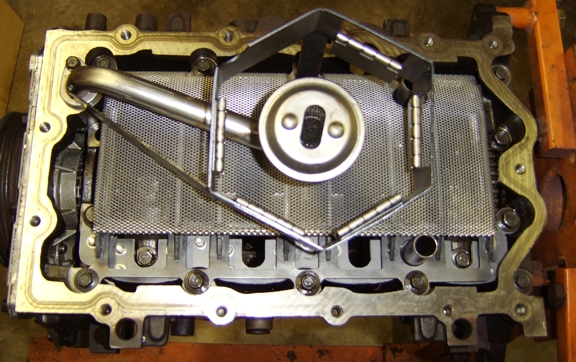 Ford Focus ST, RS, XR5 scraper and scraper and windage tray combination. Scraper and windage tray version shown installed below: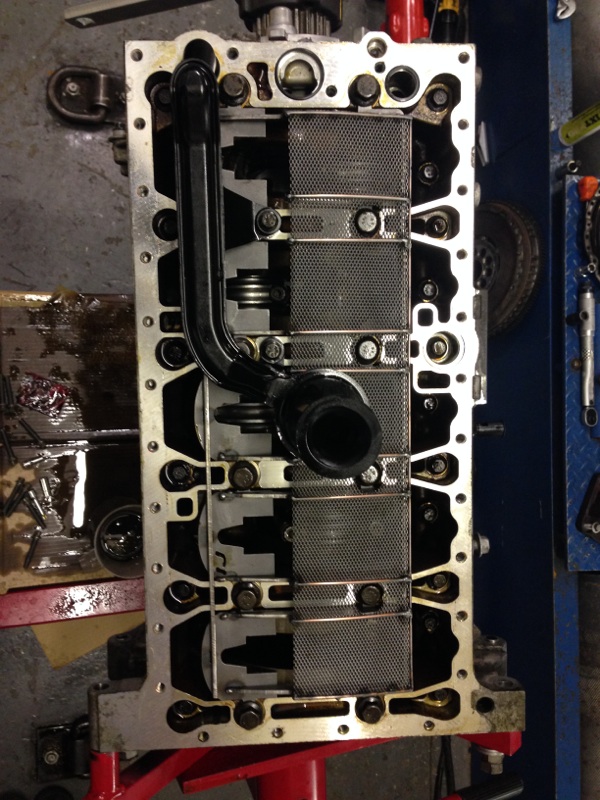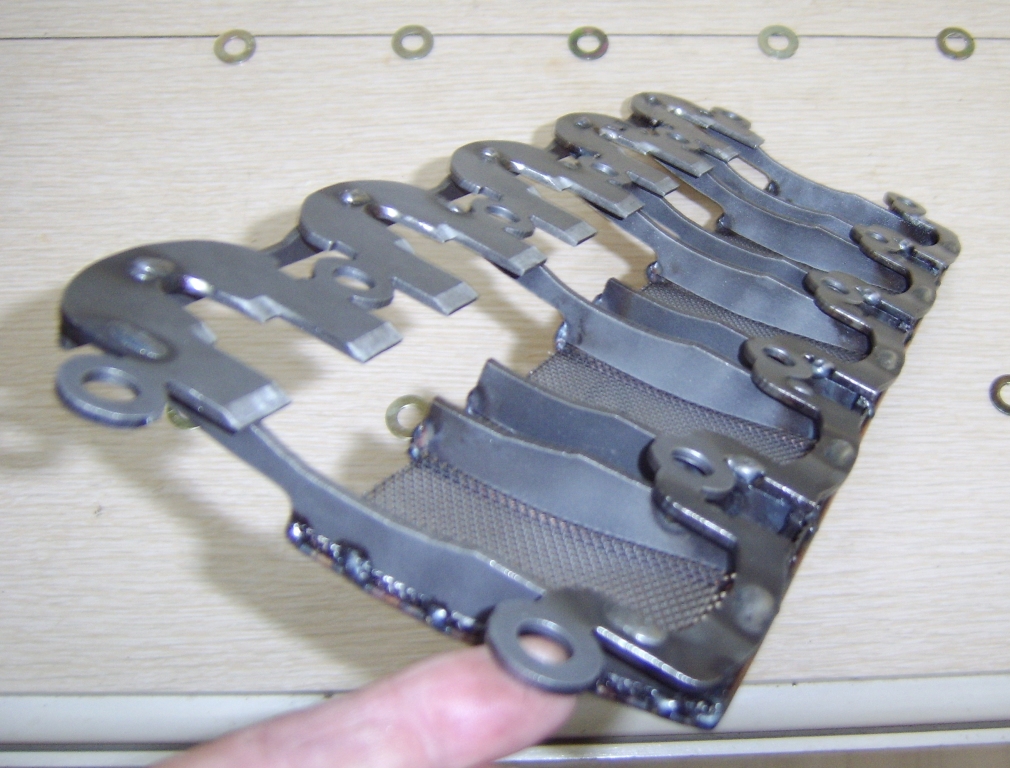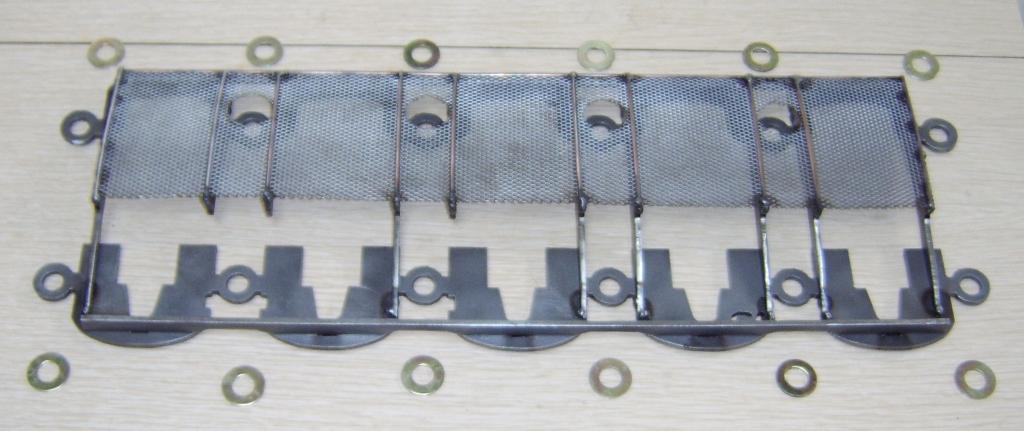 BMW M20 89.6mm stroker dual scraper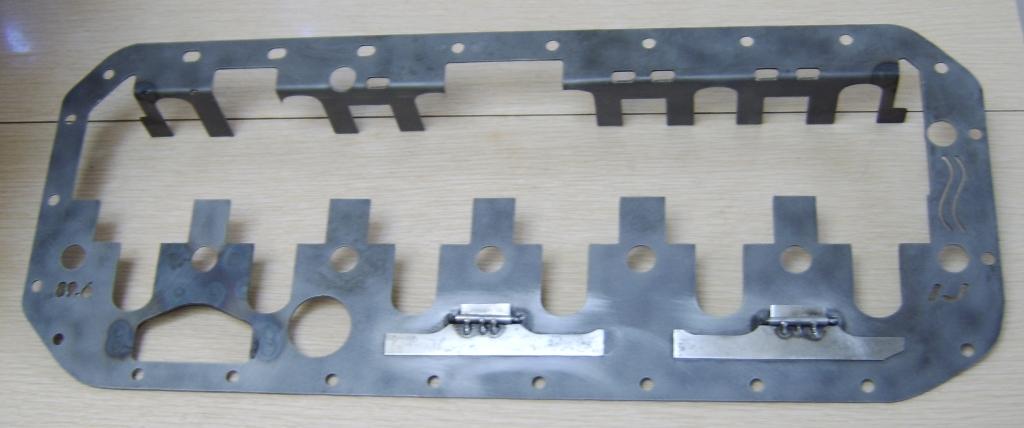 BMW M20 3.0 stroker Teflon bladed dual scraper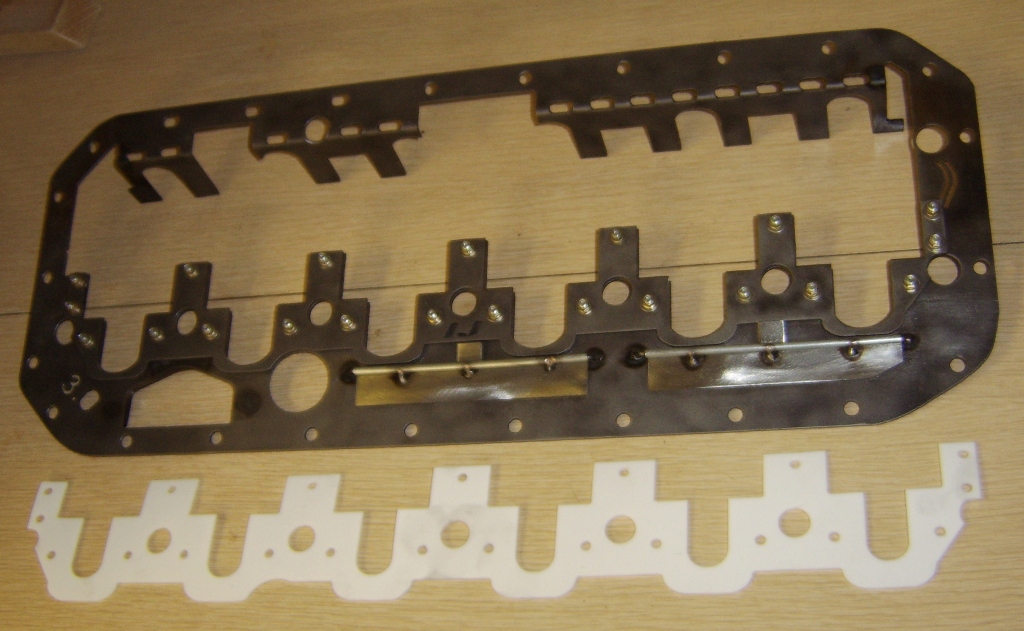 Toyota 6M and 7M Teflon bladed dual scraper sets -- improved.


The triple layer windage tray kit below is mounted to a scraper for the 2.2 Callies stroker crank (pan baffles with trap doors included bu not shown). The kit below is designed to work with the stock steel and alloy pans. We also make dual scrapers that will work with pans from Canton, Moroso or any sort of dry sump pan. We supply modified windage tray inserts for the Moroso pan.
New! Installation video for this scraper and windage tray set
Many thanks to Brad Melkis for making this video.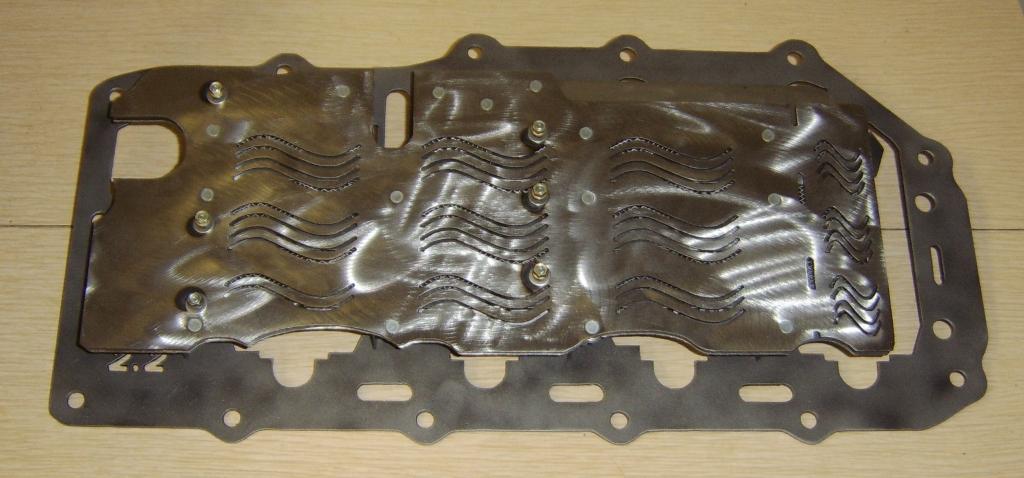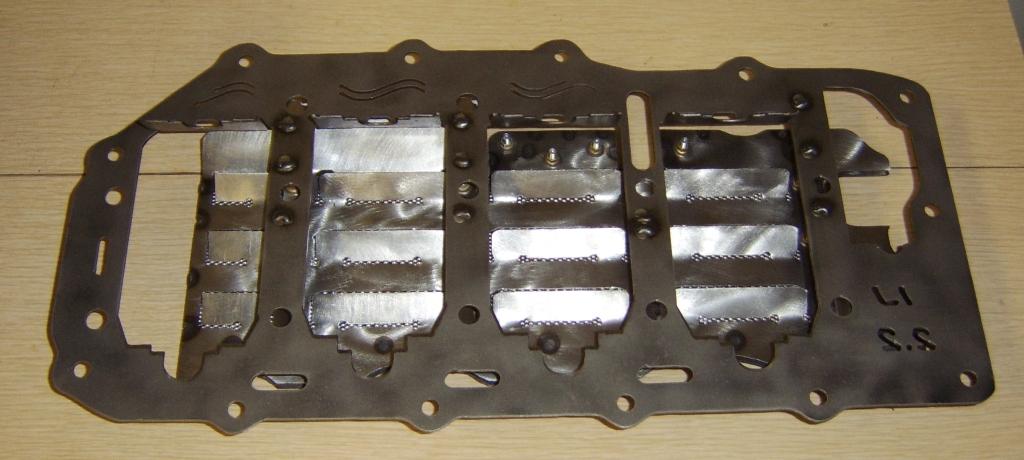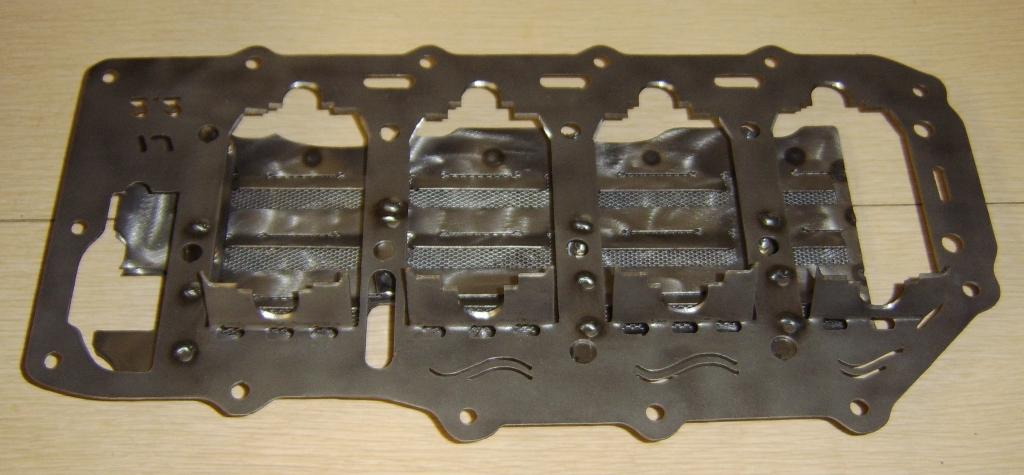 LS7 steel or Teflon® bladed scrapers now available as well as modified GM LS7 and LS9 windage trays.
Our windage control items helped with the top performing LS engine in the 2013 Amsoil Engine Masters Challenge. http://www.popularhotrodding.com/enginemasters/1309_2013_amsoil_engine_masters_challenge_friday_coverage/viewall.html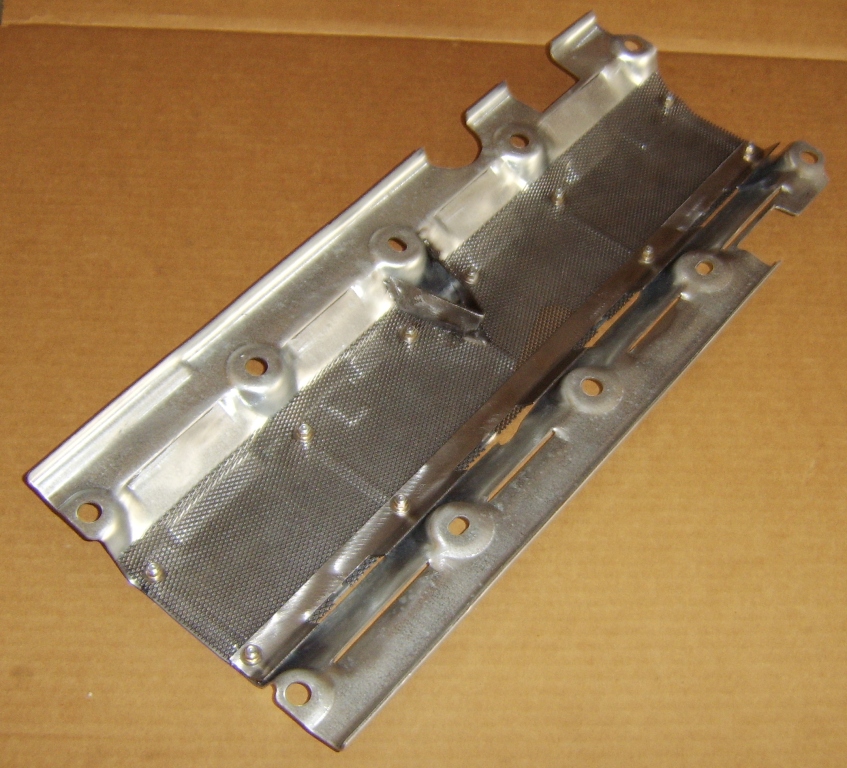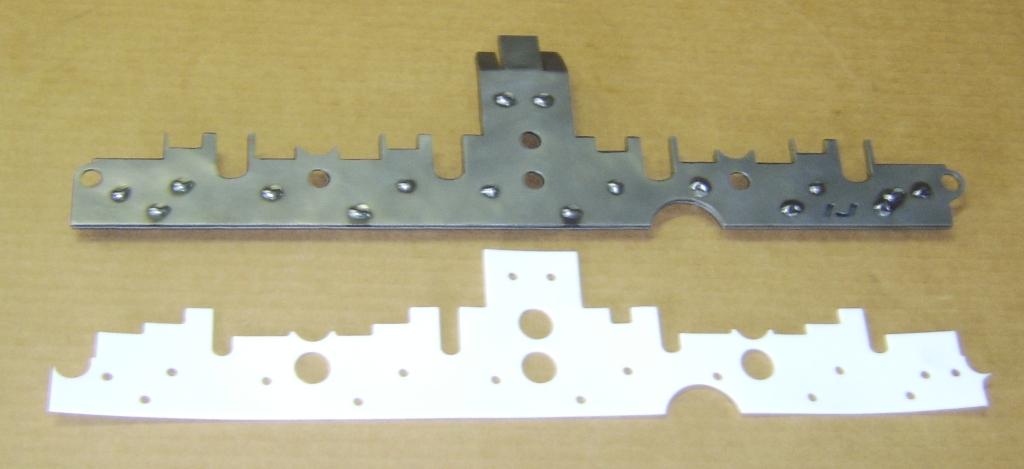 The Nissan SR20 series parts have recently been upgraded and many new variations are available, including steel and Teflon® scrapers for narrow blocks.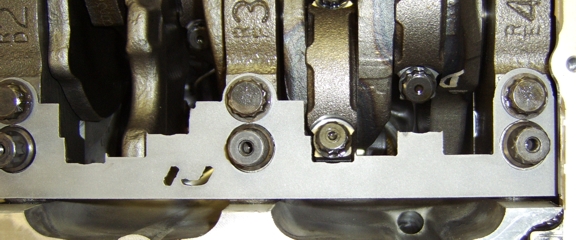 Many customers have asked to purchase some of the fine directional steel screening that we use for many of our windage tray products. This is now available in a 20" by 24" piece (the 20" dimension needs to be parallel to the crankshaft) for $49.95. This is probably enough for two pans. The product is shipped rolled and shipping weight is 3 lb.
We have received feedback and dyno testing indicated that the combined system below significantly improved the output of the stock engine from 4400 rpm and peaking over 3.5% at 7500 rpm.
We have improved the Dodge SRT4 dual scraper and triple layer windage tray set once again! Now the kit is ready for aftermarket strap kits, if desired. Special seals for the oil pan pump passages are now provided.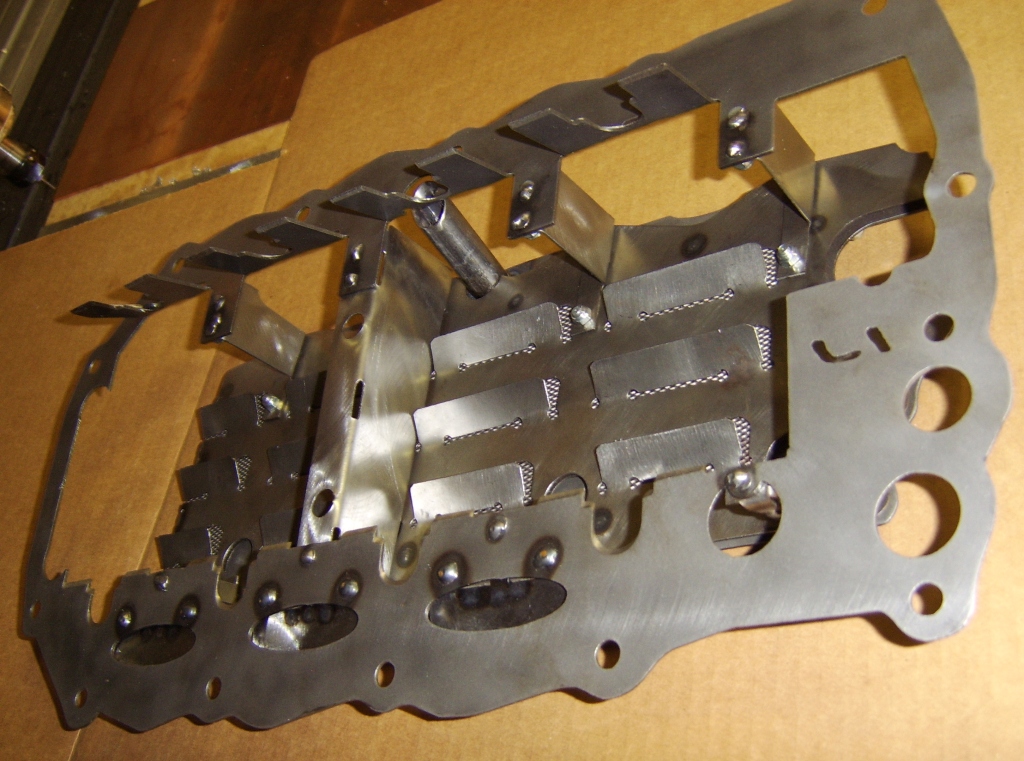 We have improved the Mopar big block windage tray assembly once again! The optional final counterweight surge baffle is now to work in unison with an extensively modified Milodon 32000 windage tray and custom scraper. The kit below is designed to work with a stock steel pan.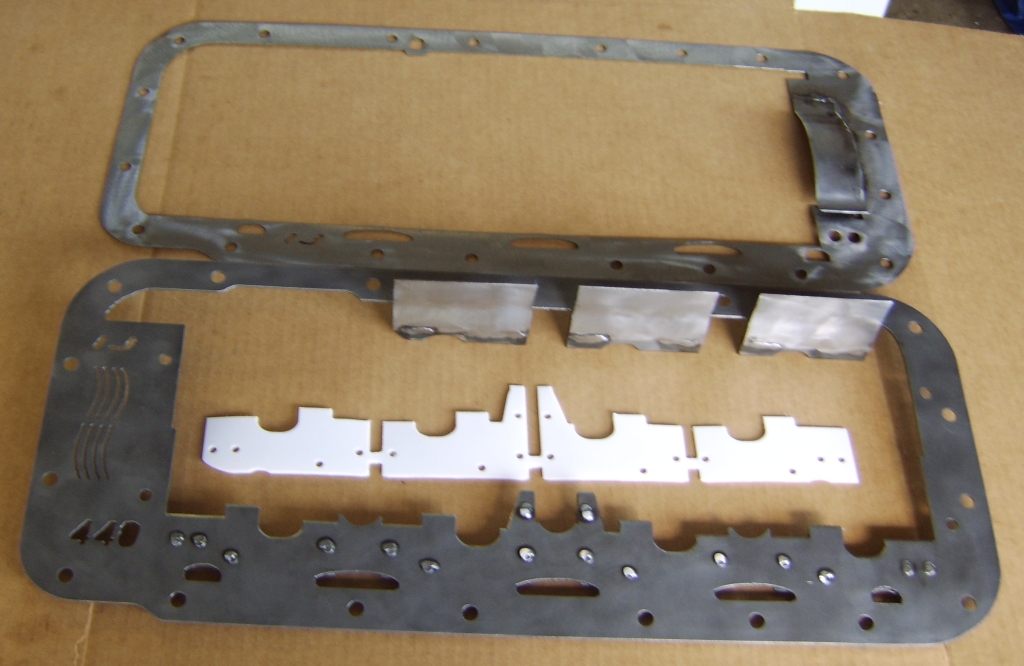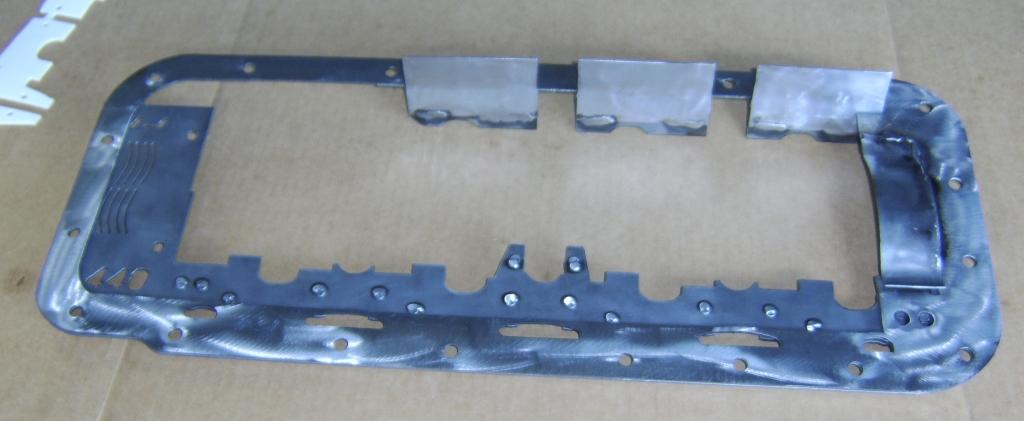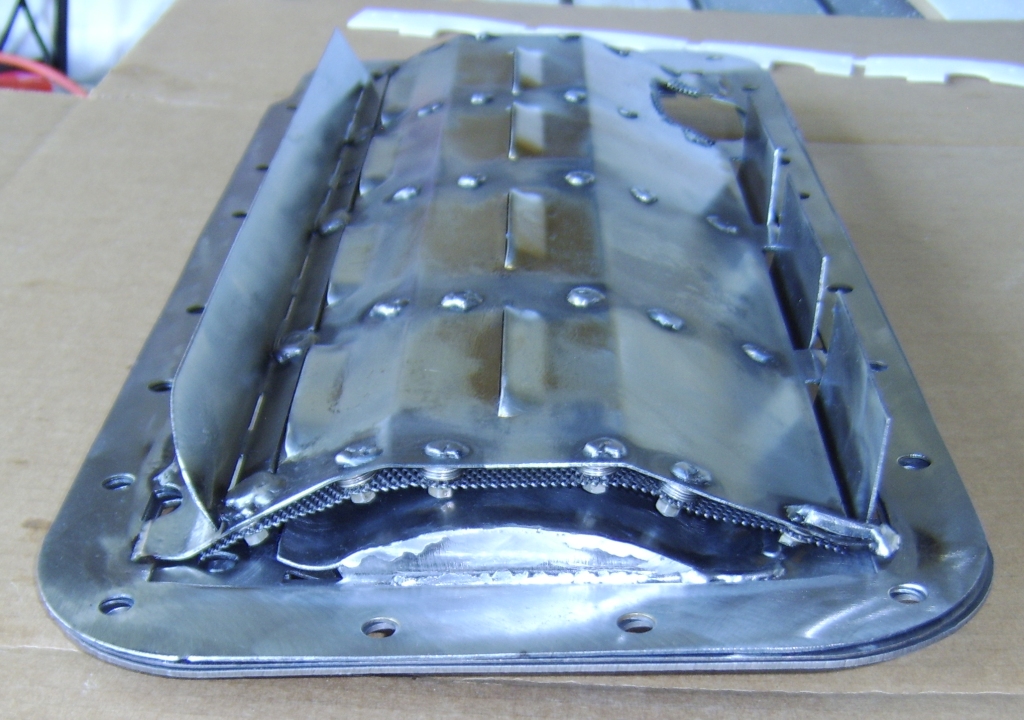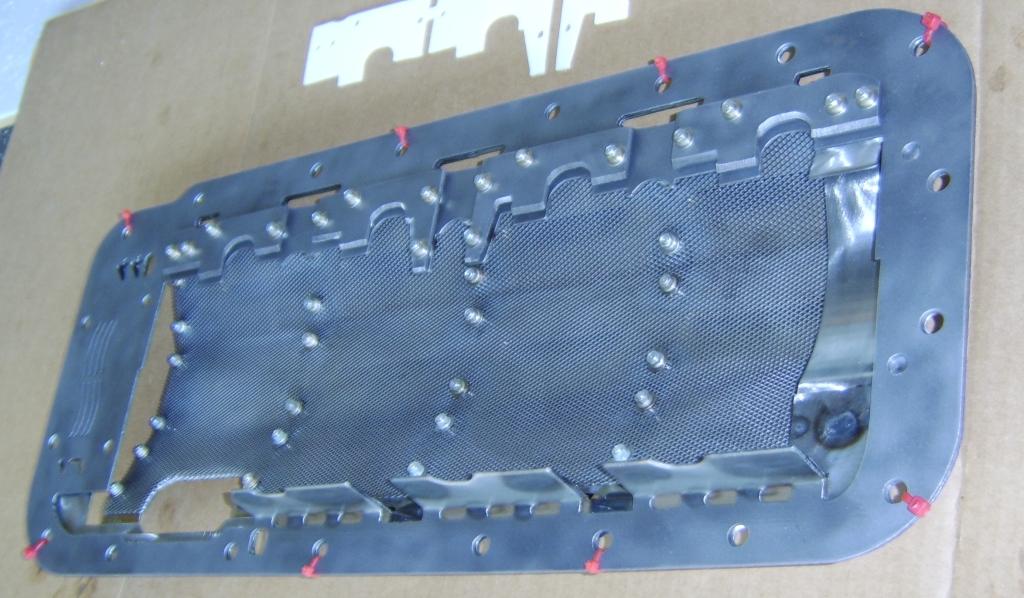 Updated versions of the Nissan Z22 and Z24 scrapers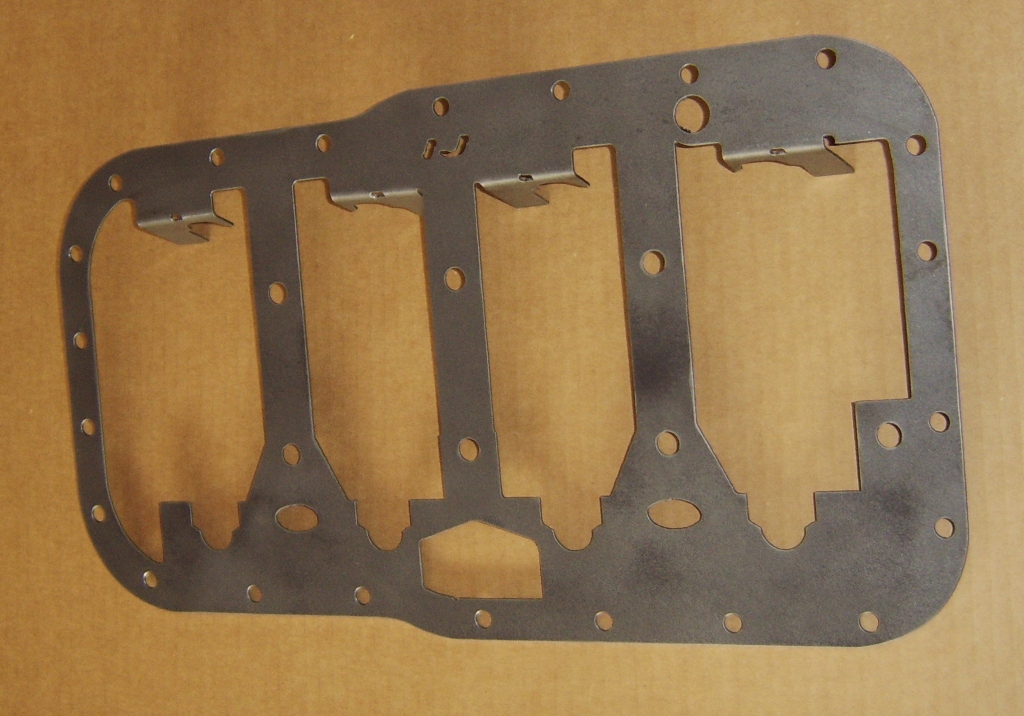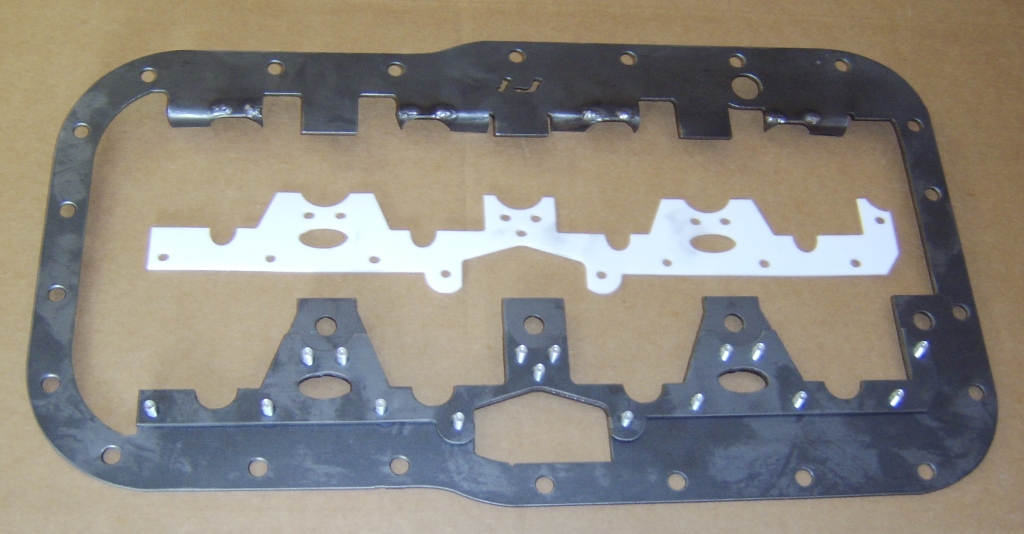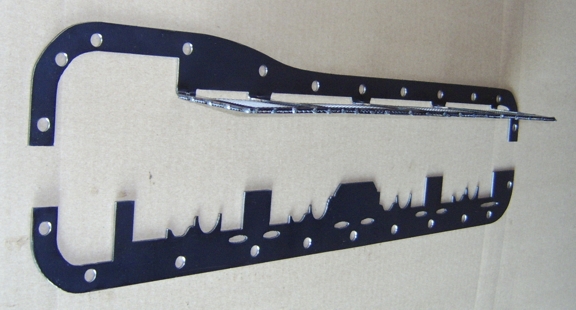 Chain driven OHC Mitsubishi 4G32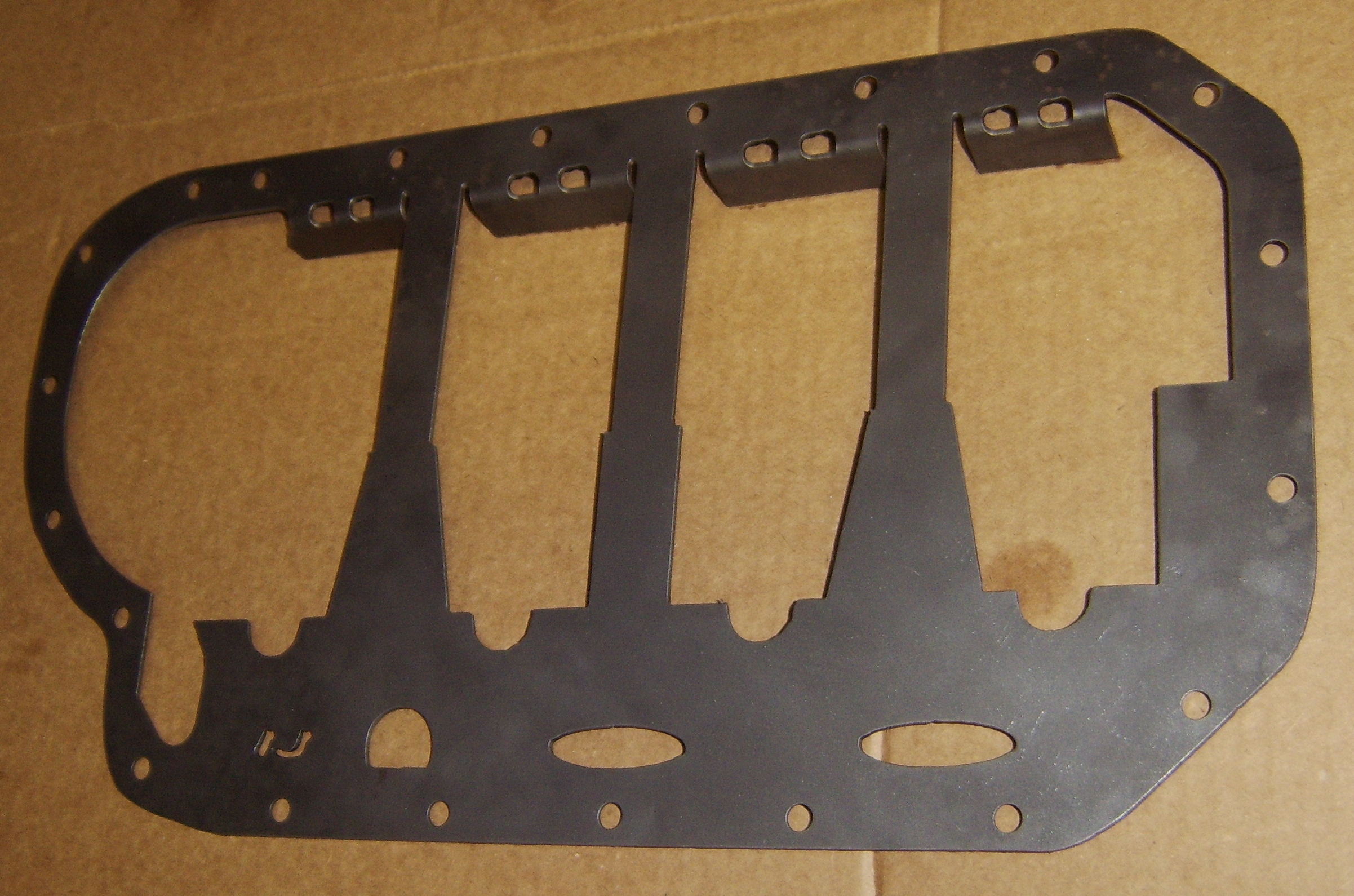 ---
Contact Information
Telephone

727 808 8602

Postal address

P.O. Box 1373, Port Richey, FL 34673 USA

Electronic mail

Customer Support: sales@crank-scrapers.com