Congratulations School of Automotive Machinists on winning the Nitrous Class in the 2016 Engine Masters Challenge!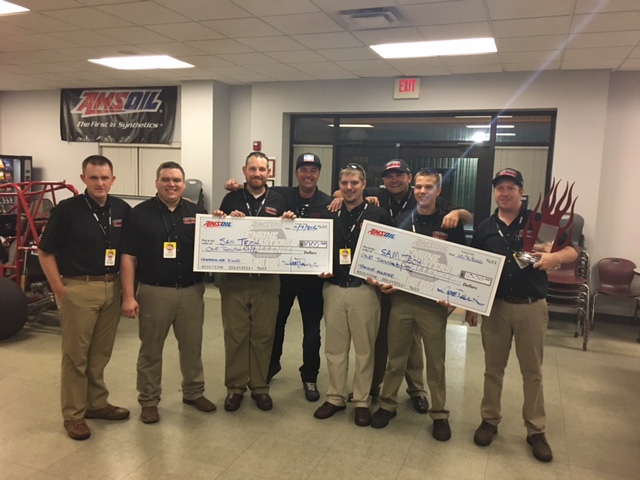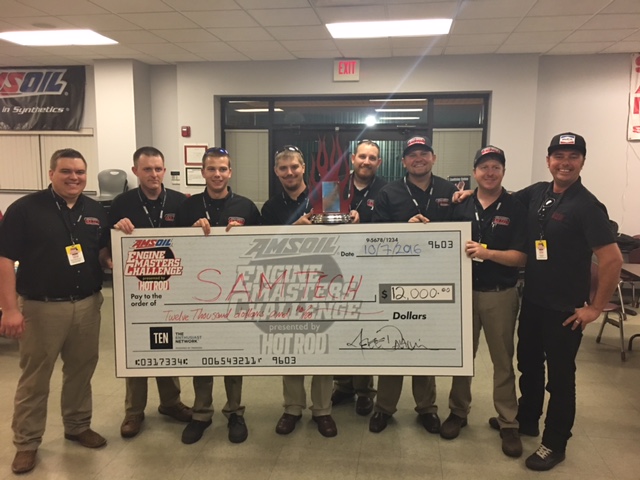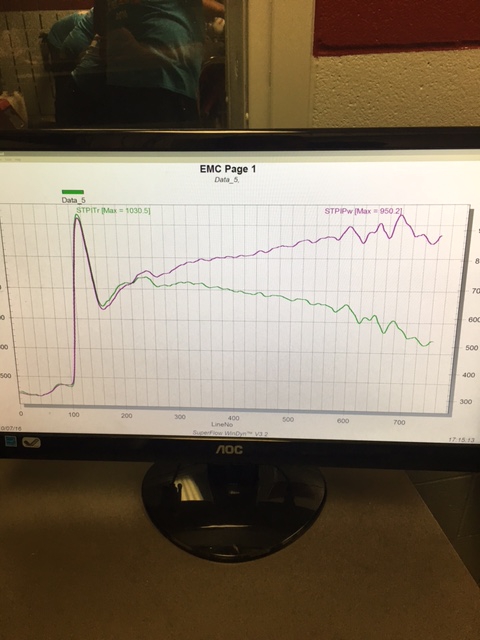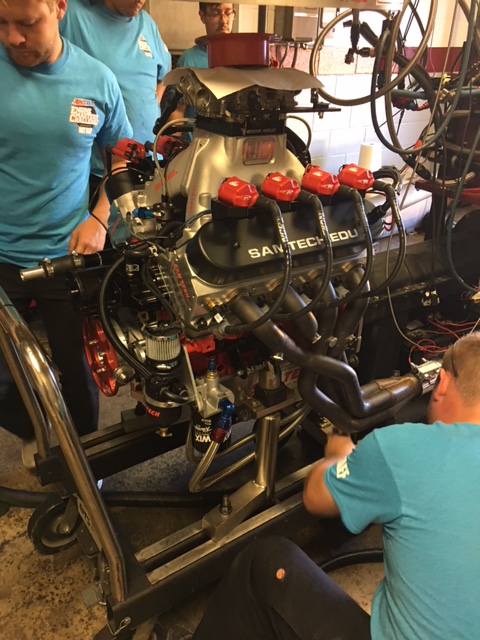 Alfa Romeo V6 3.2 liter Teflon bladed crank scraper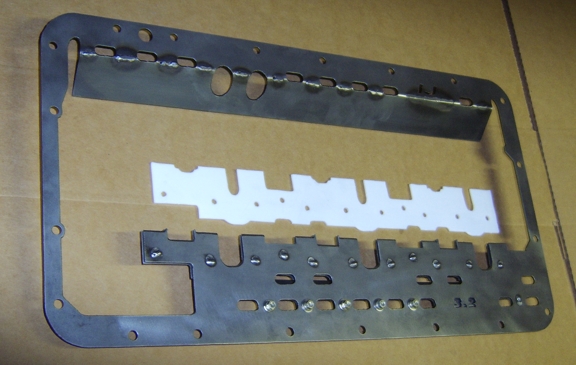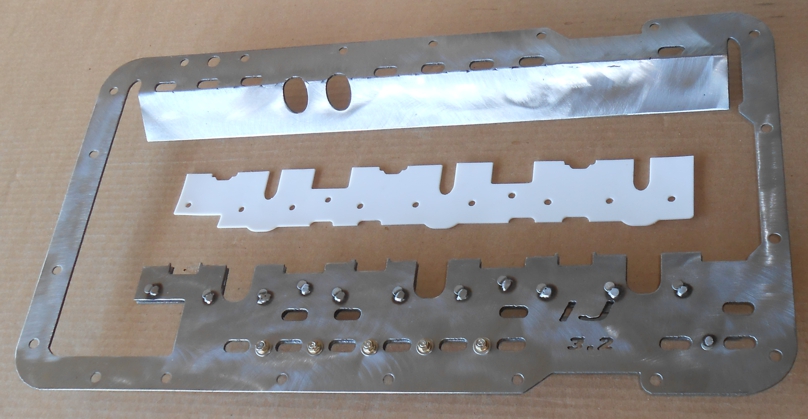 Jeep 4.0 straight six triple-layer sump cover and windage tray: louvers, directional screening and grated baffle.
The cover is supported by the main bearing brace added
in 1996. The part can be used in other earlier engines and with different strokes.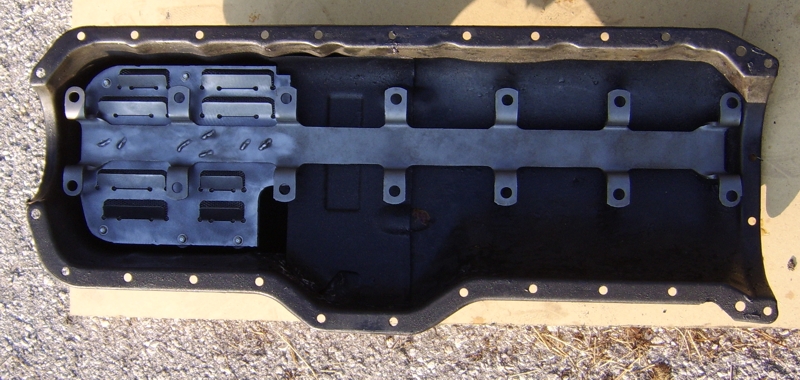 Triple layer windage tray and dual crank scraper for the Jeep Wrangler and Liberty 2.4. We were asked to
make a version of our very successful SRT4 setup for this application: the longitudinally mounted
Jeep engine. The oil pickup tube is being held in place by jigs for illustrative purposes and is not included.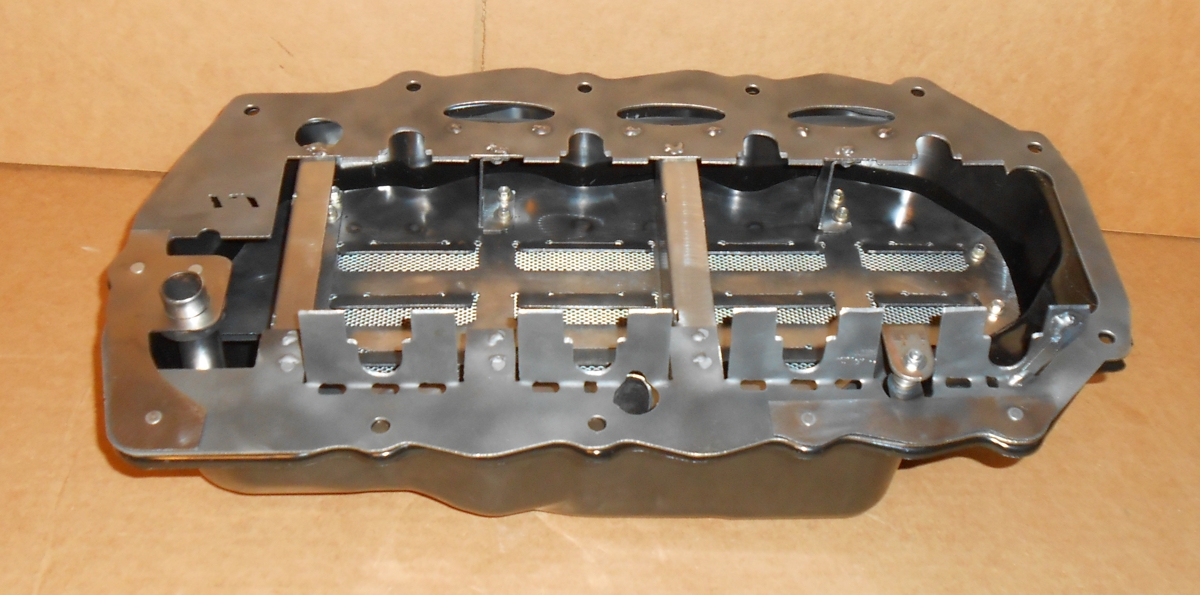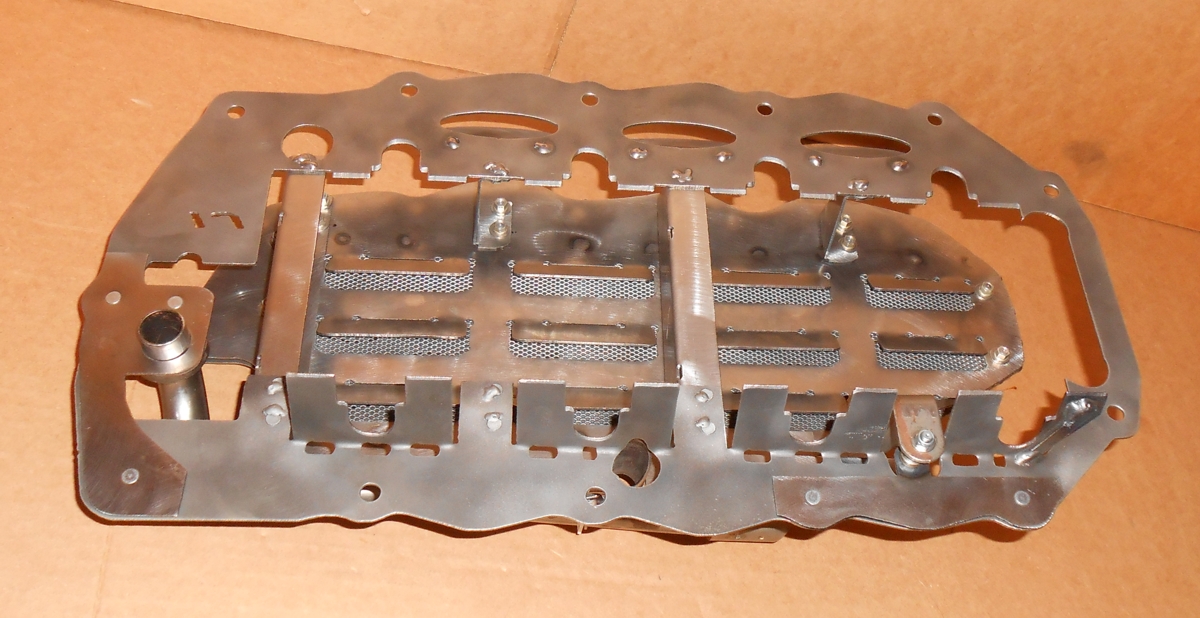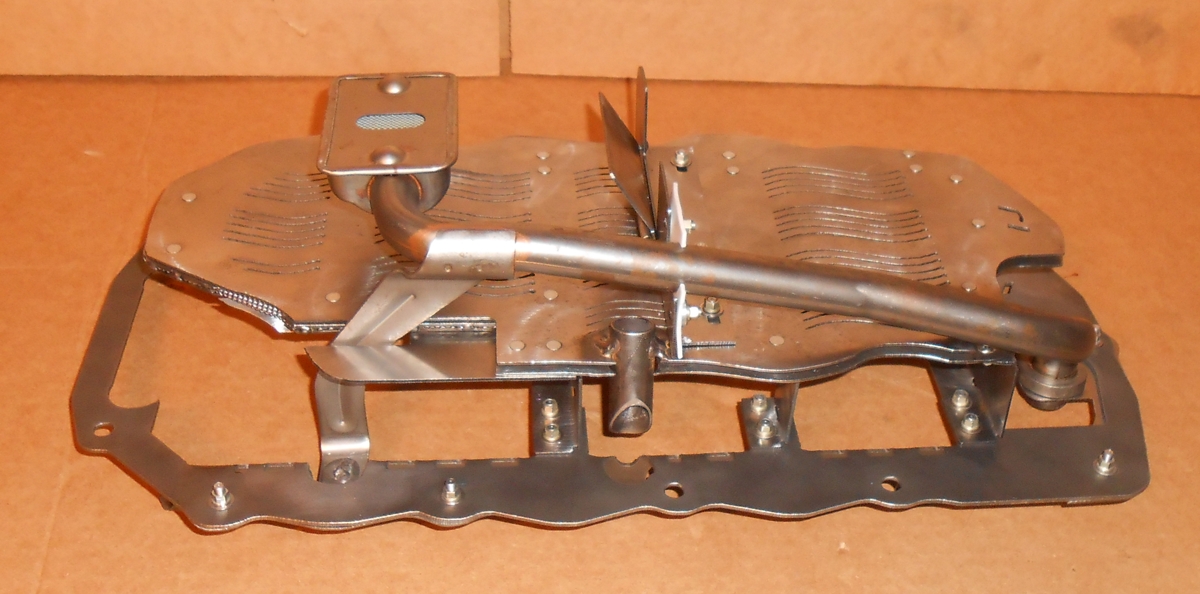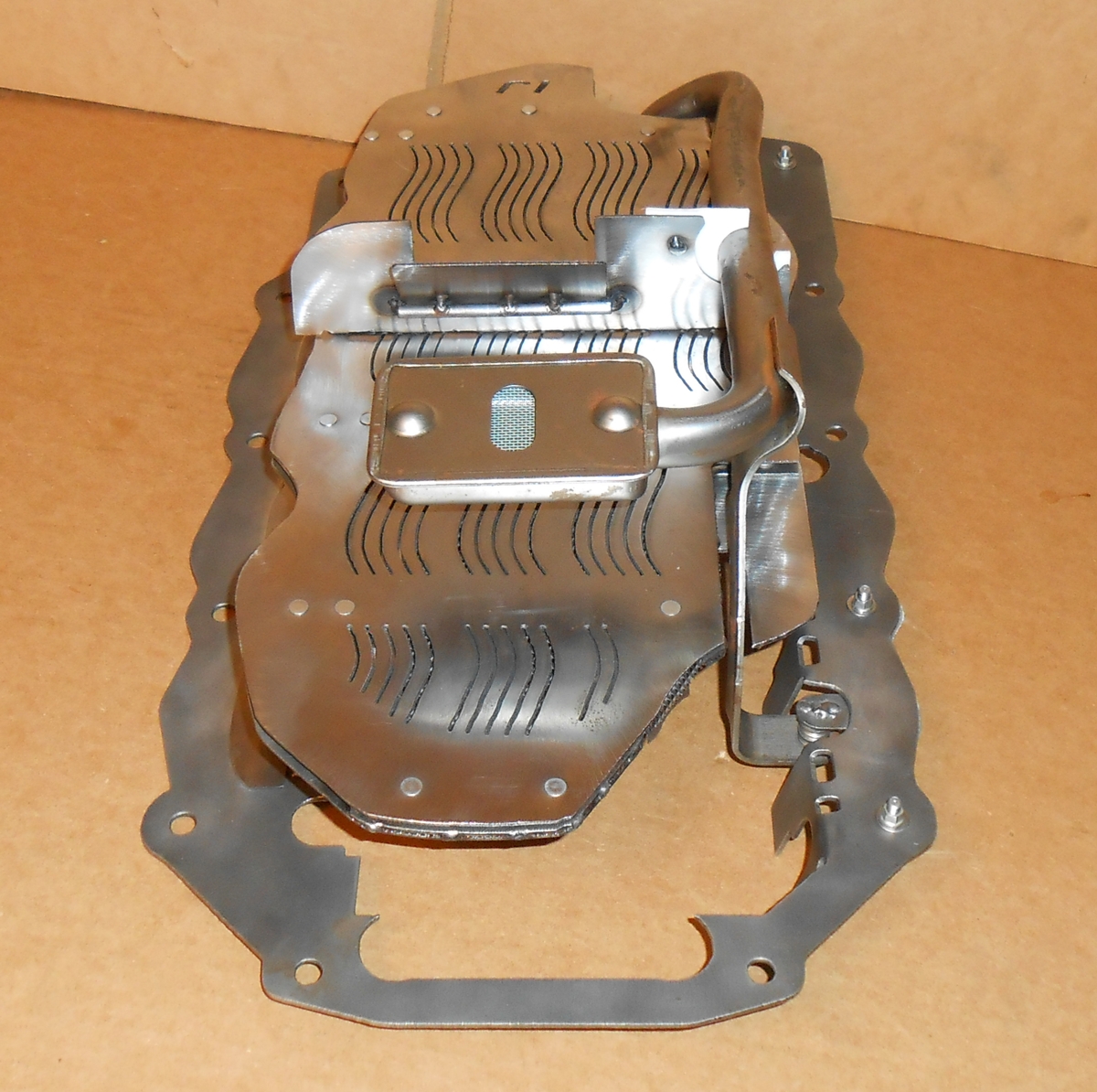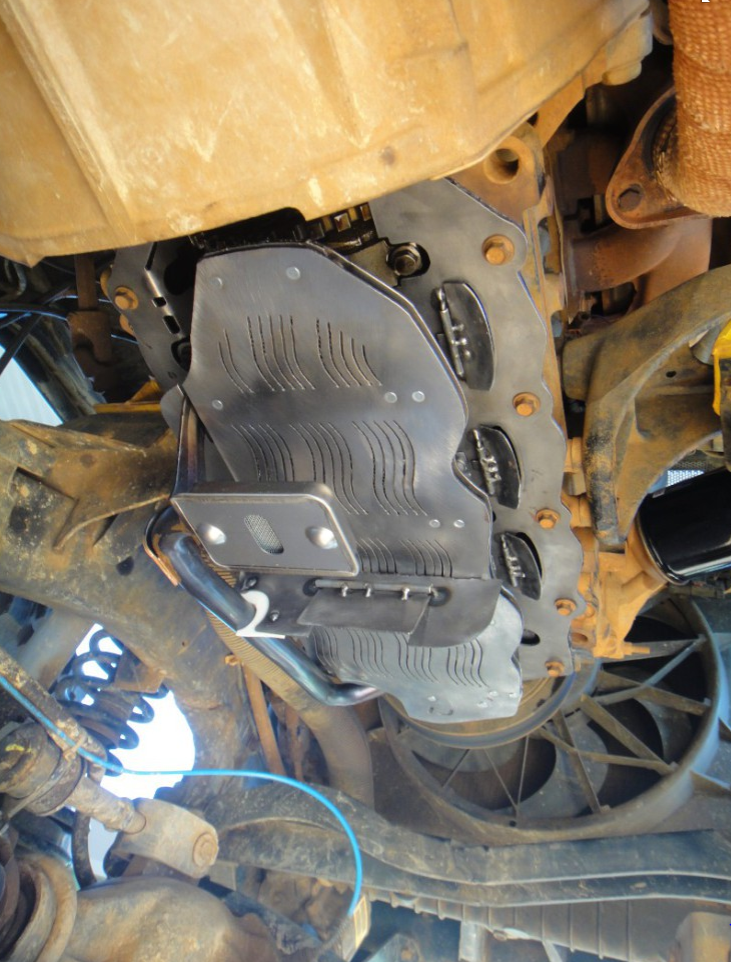 Updated Mitsubishi G54B Teflon dual crank scraper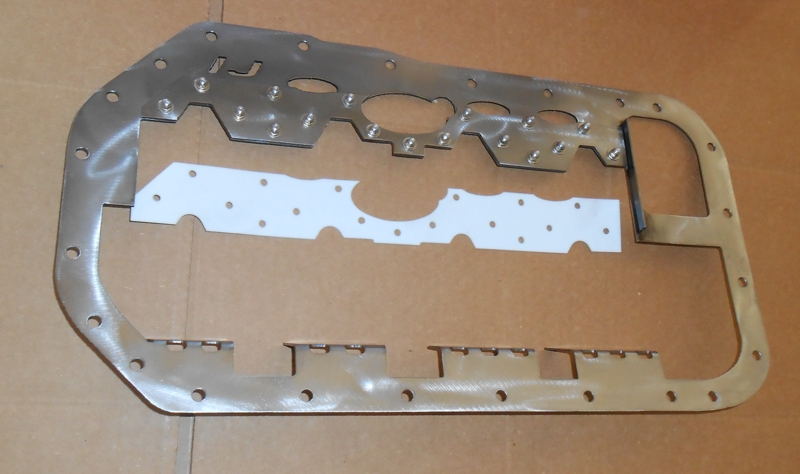 We were asked to construct a replacement for the stock windage tray for a Milodon high volume pan 18750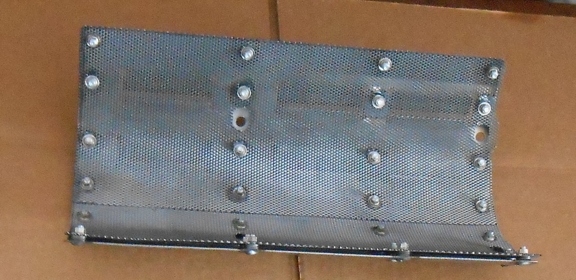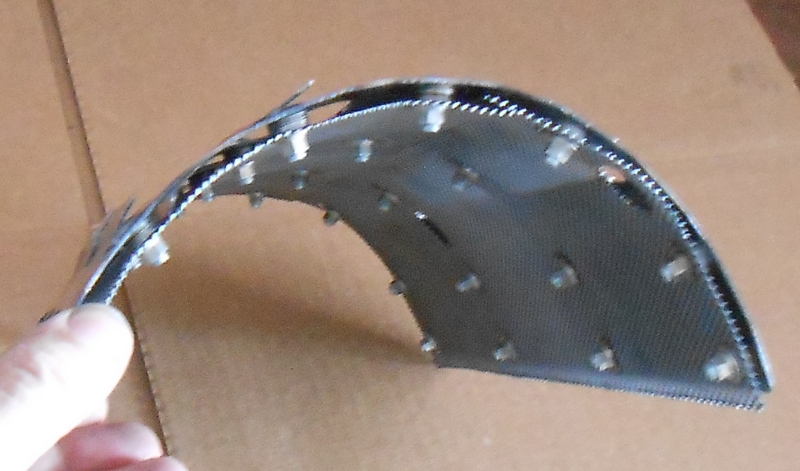 Buick-Rover 215 with 300 Buick crankshaft and attachment points for windage tray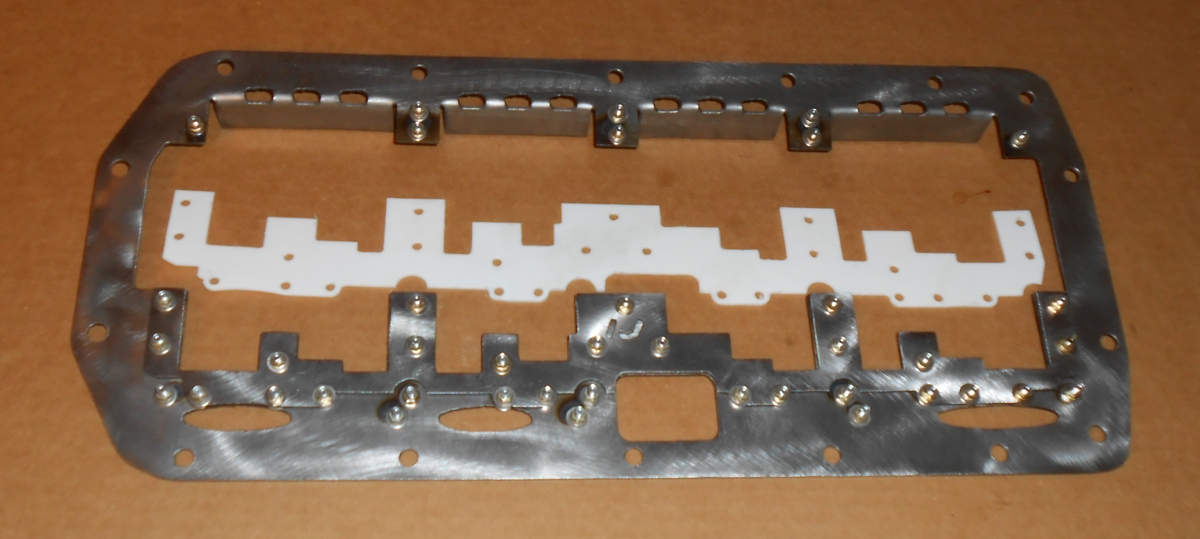 Teflon bladed crank scraper for Rover P76 4.4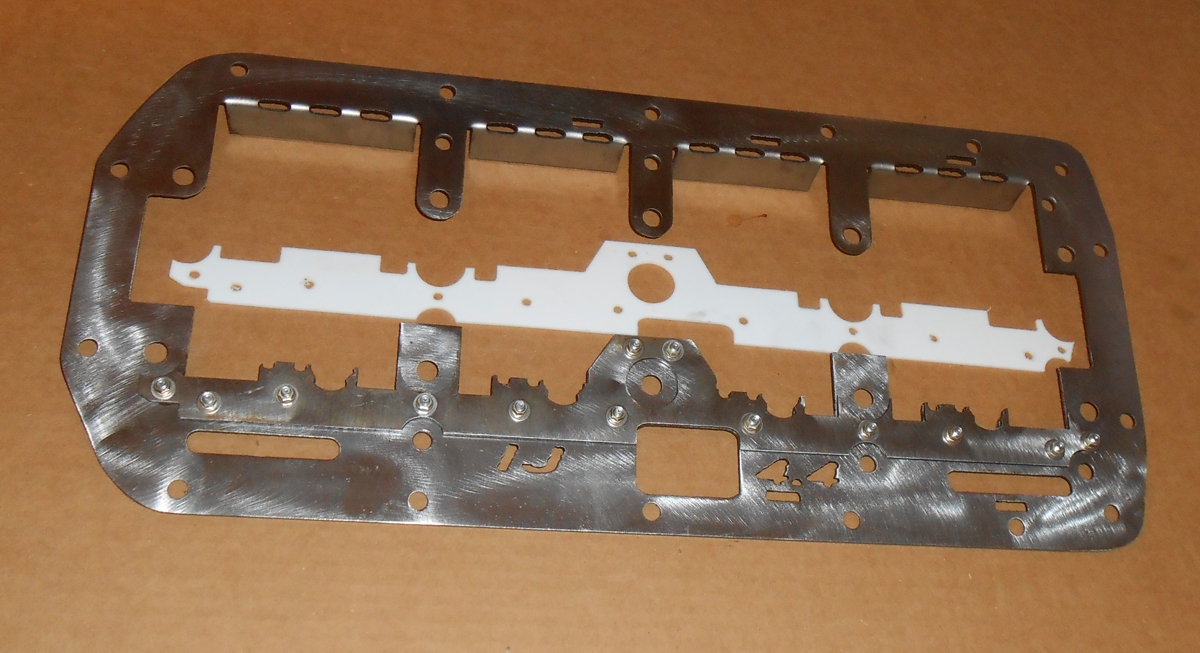 The scraper pictured is for a modified version using a Buick 300 crankshaft. The customer
asked that we leave the attachment points for our Buick-Rover windage tray in place.

Crank scrapers and modified windage trays are also available for the VQ35HR and VQ37VHR
Accessories for use with ARE drysump for the Porsche 944, 951, 968 engines, but originally developed by Havik RS. The plate below replaces
the stock plate supplied by ARE and is covered with suspended directional screening. It has all the original
features of the stock plate but the added screening will help prevent oil droplets from bouncing off the smooth
metal surface. When these droplets are struck by the rotating assembly the parasitic loss can never be recovered.
These parasitic losses will occur regardless of whether the sump is operated under a strong vacuum. It is
simple droplet impact physics.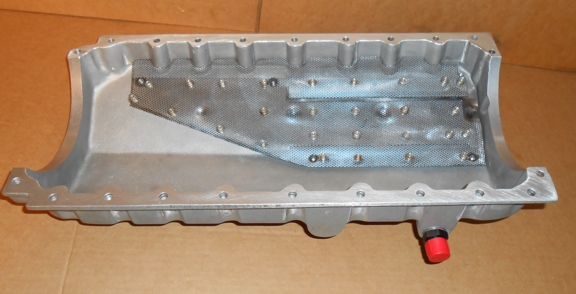 Stock baffle below:

An additional accessory is a windage tray and downstroke crank scraper that attaches to the
engine bedplate. It is designed to work in concert with the above plate or with the stock ARE pan
and baffle. It covers a greater area of the pan and adds a crank scraper.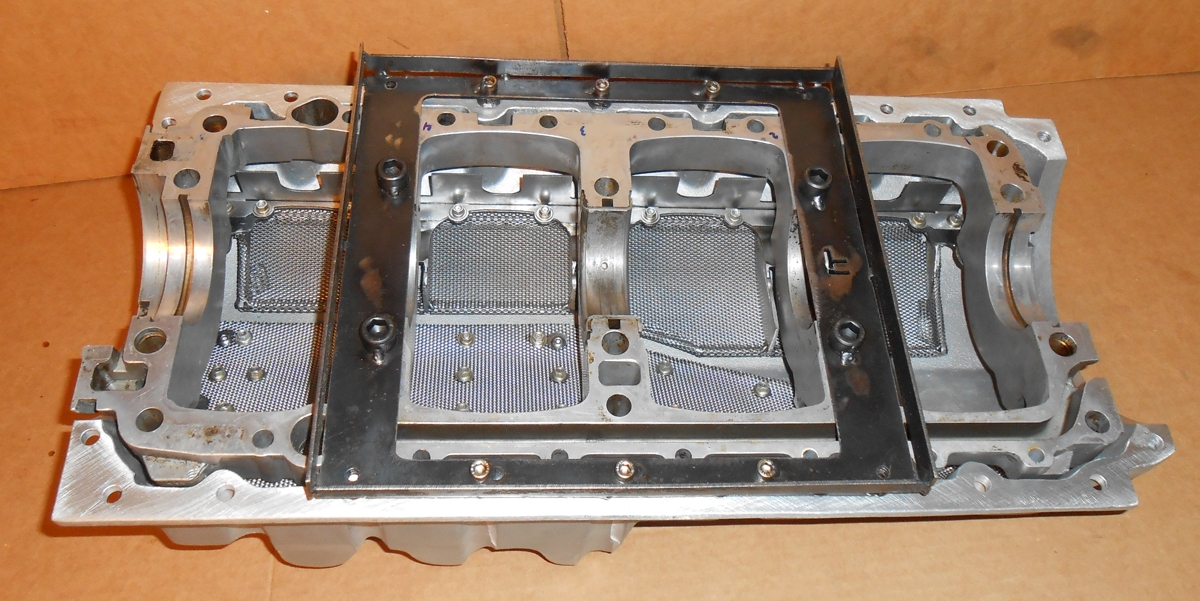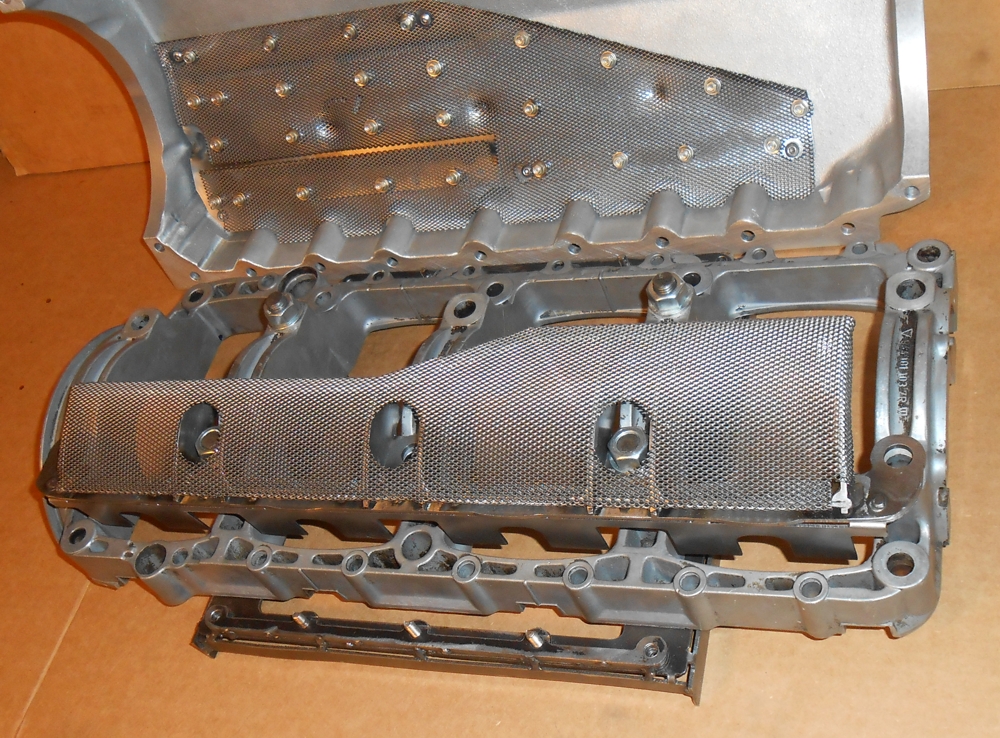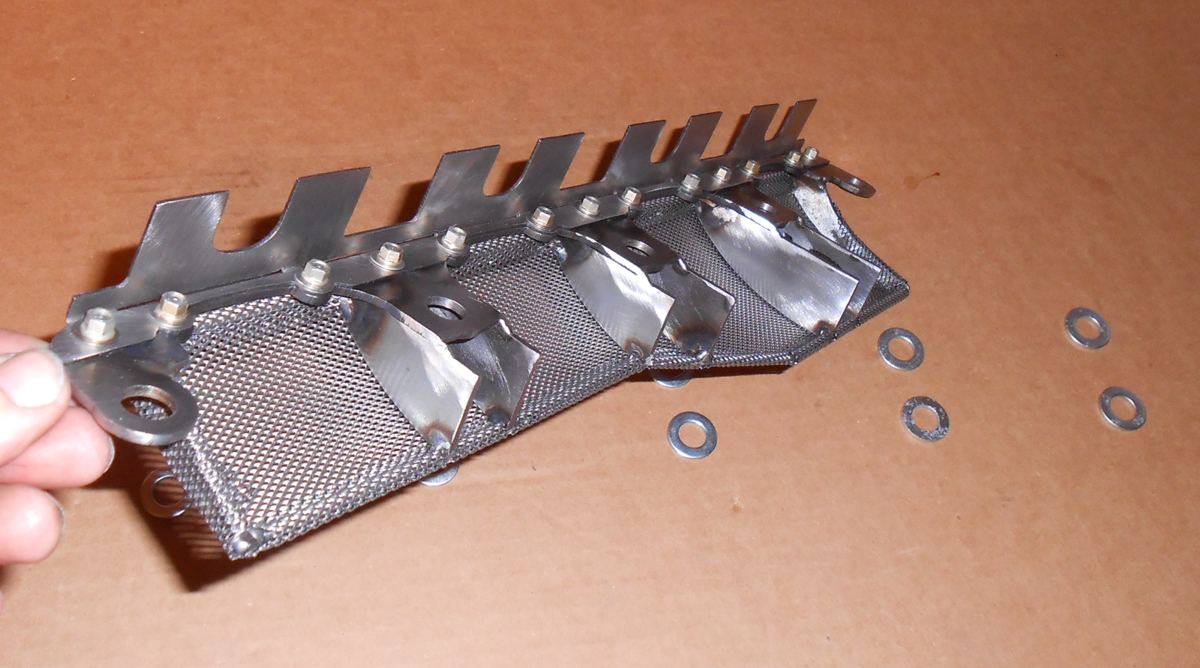 Mopar B and RB big block dual windage trays. These deep trays are constructed to fit the Moroso 20760 oil pan
and should fit other pans but modifications may be needed. The trays are designed to work in concert with
other items we make for this engine. There are variants for engines with remote pickups and larger strokes.
The version below is designed to work with a Keith Black block and 4.15" stroke.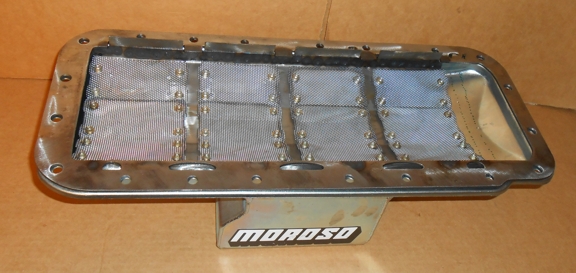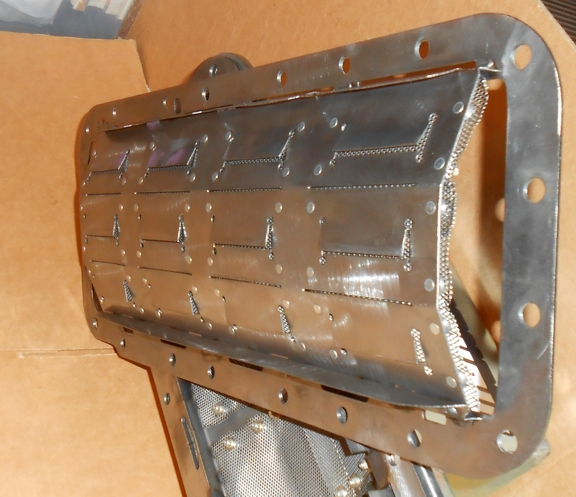 Below is an example of a tray that was developed as an evolution from our many modified Milodon 32000 trays.
It is designed to work with stock Mopar oil pans and the 3.75 stroke. It has additional louvers for drainage. It has a
heavier flange so that the tray will not be damaged when the pan is removed. Like the above tray, it has a
deflection shield so that the windage from the louvers is deflected towards the sump well. As with the deep tray
there are openings for down stroke scrapers. These can be added at no charge to the tray or they can be used
with a special version of our dual scrapers for the B and RB engines. The opening for the stock pickup tube can be
closed off, of course, and an additional louver added.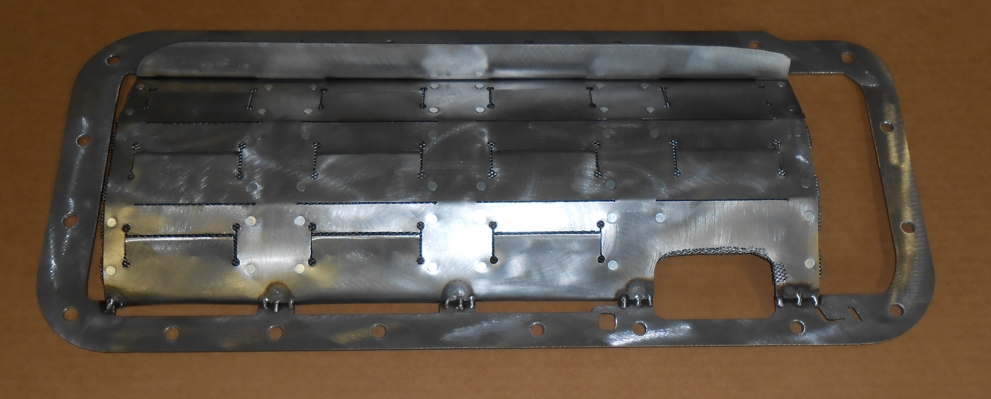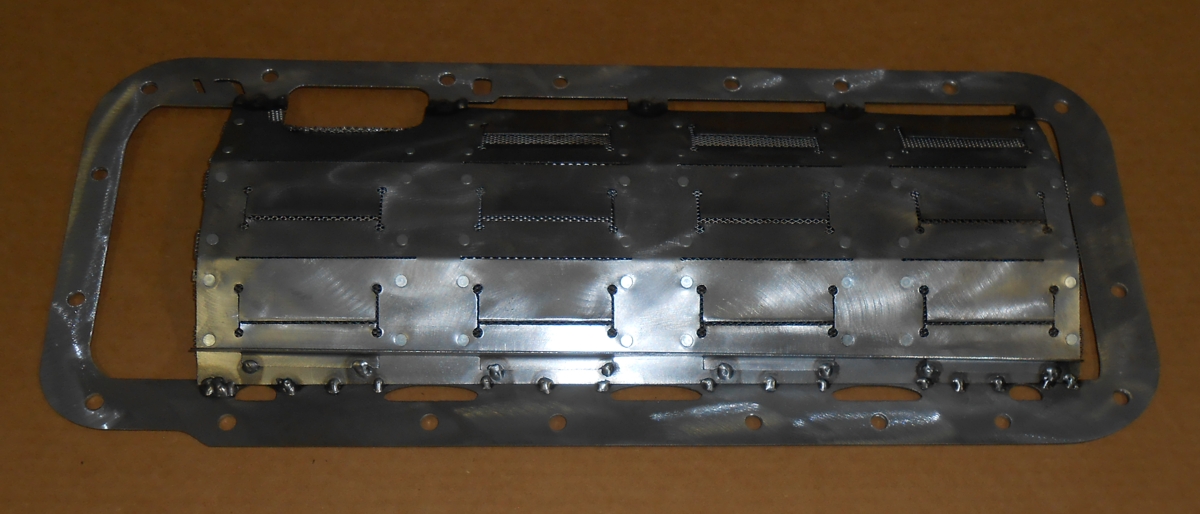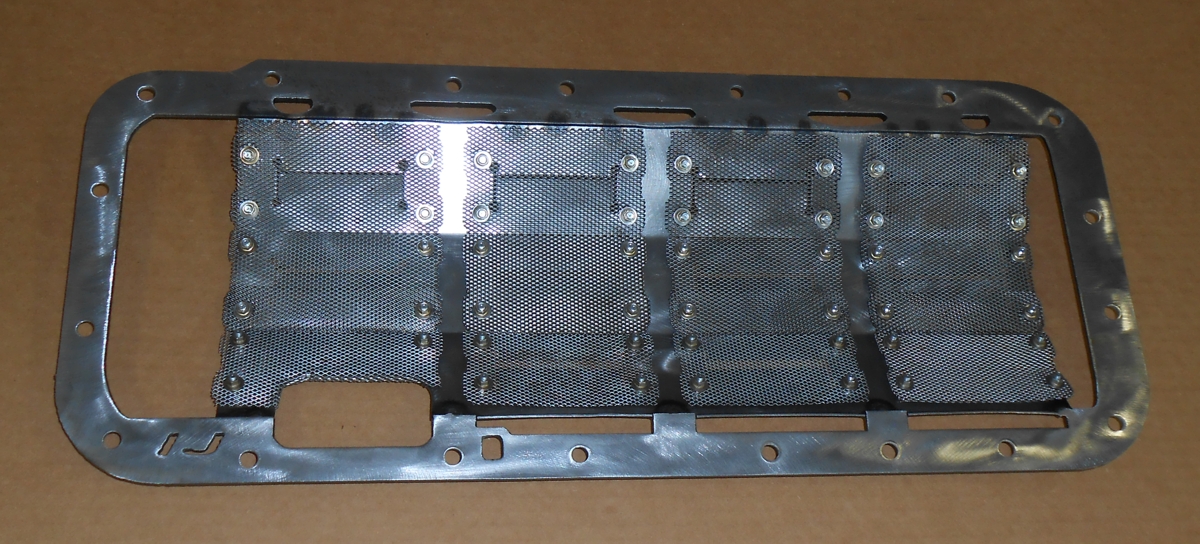 Ford Coyote 5.0 modified windage tray and Teflon crank scraper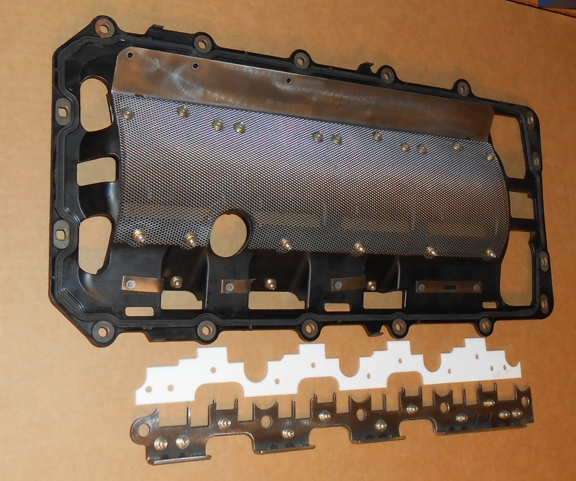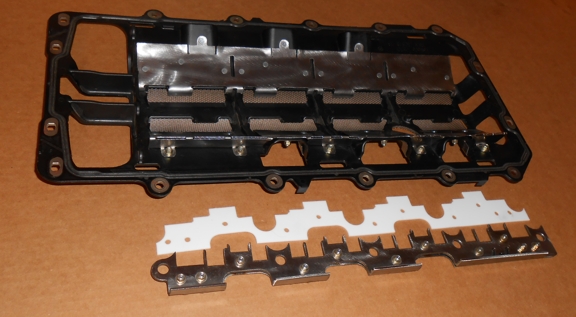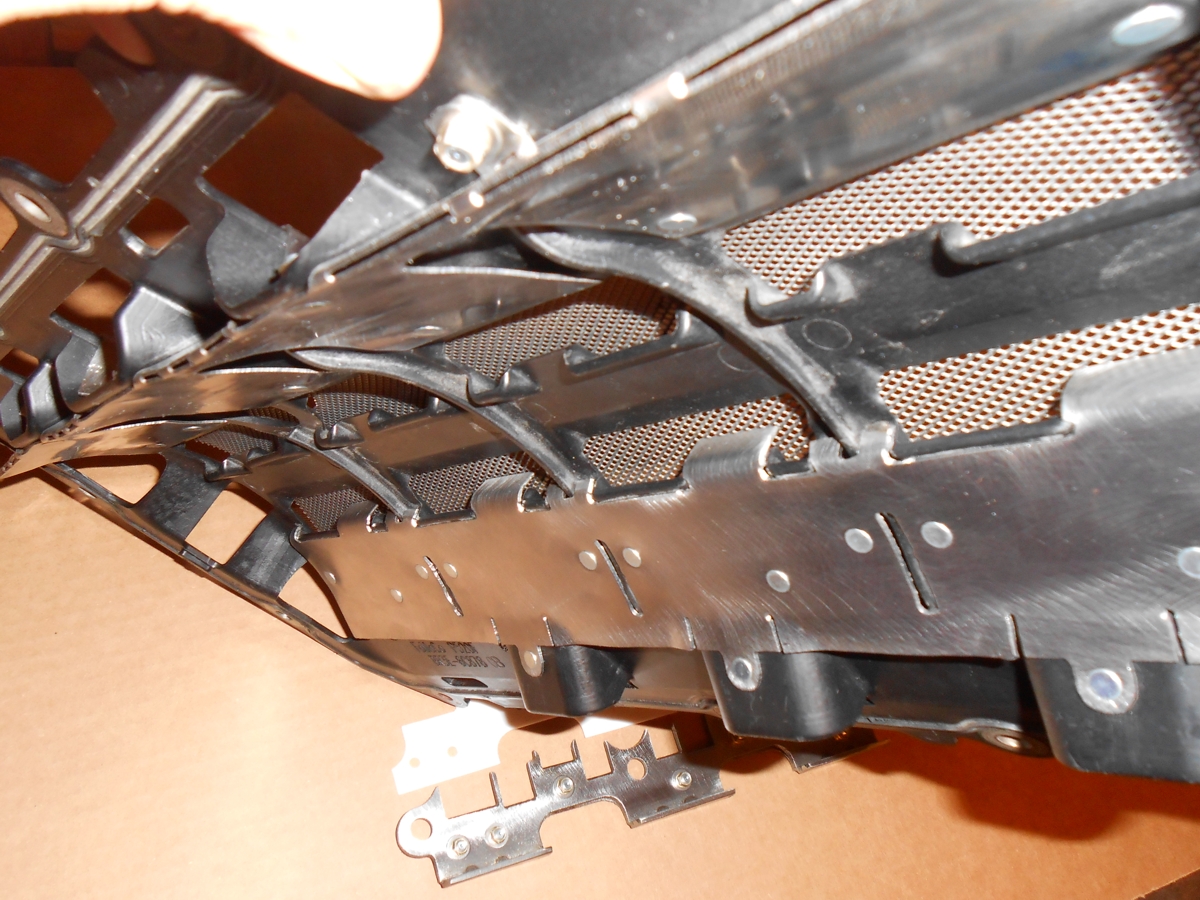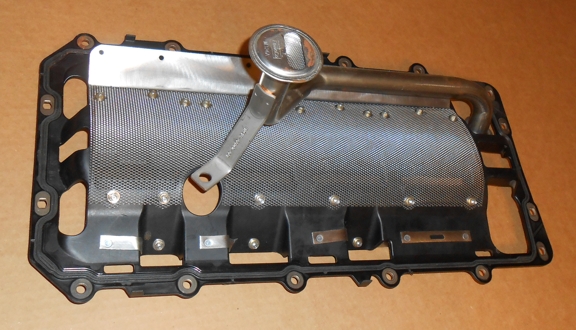 Toyota 2GRE-FE Modified windage tray and Teflon crank scraper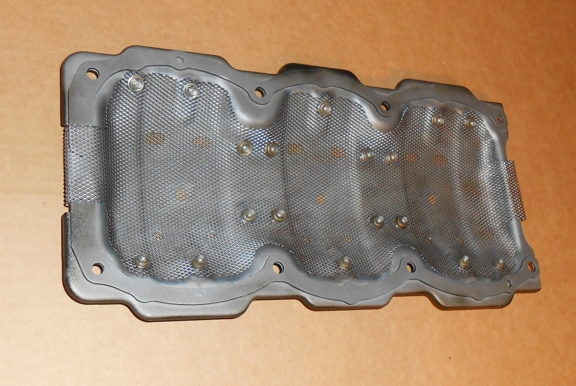 Volvo B5234T Teflon scraper and windage tray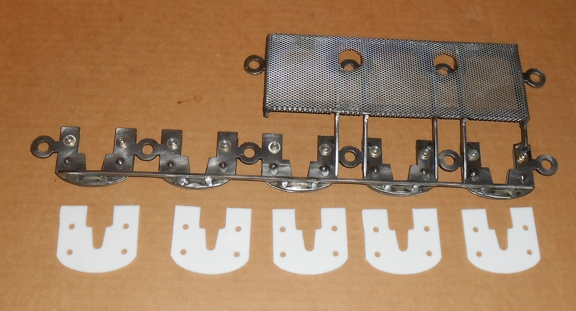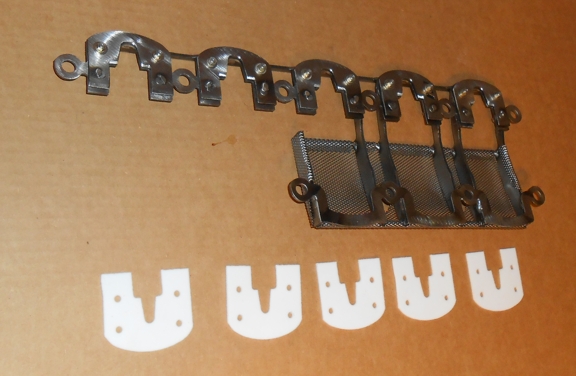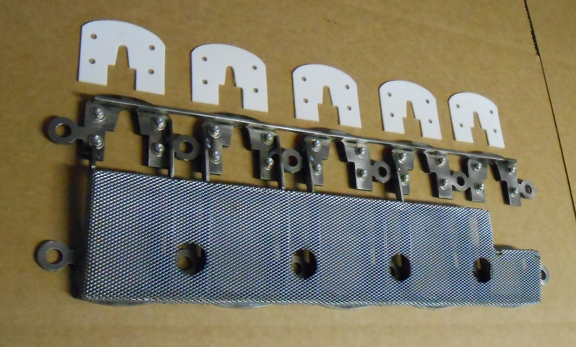 Teflon bladed crank scraper and windage tray for Nissan KA24E ARE dry sump.
The scraper includes an indexed spacer.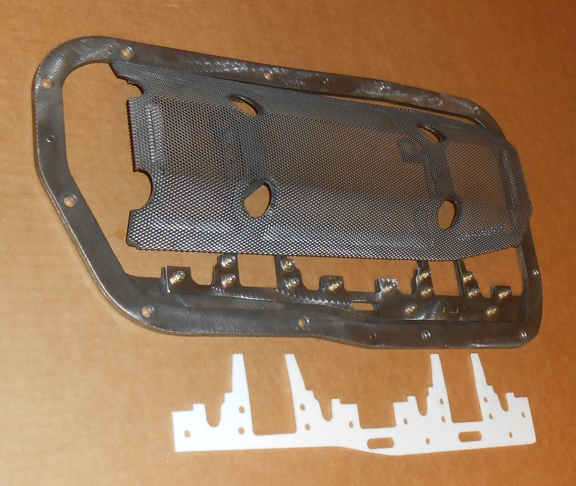 LS7 steel or Teflon® bladed scrapers now available as well as modified GM LS7 and LS9 windage trays.
Our windage control items helped with the top performing LS engine in the 2013 Amsoil Engine Masters Challenge. http://www.popularhotrodding.com/enginemasters/1309_2013_amsoil_engine_masters_challenge_friday_coverage/viewall.html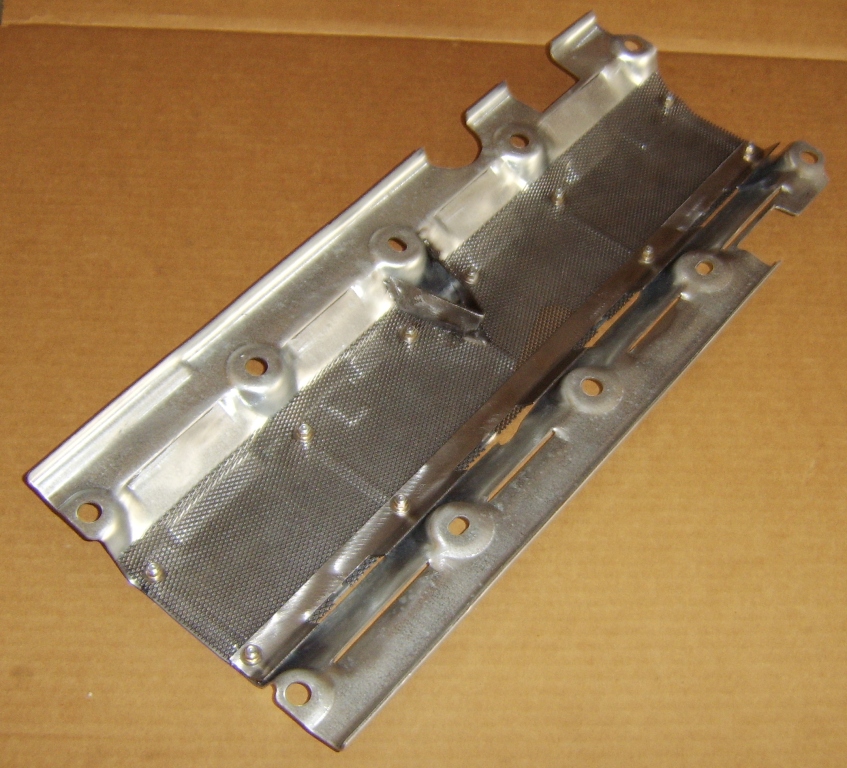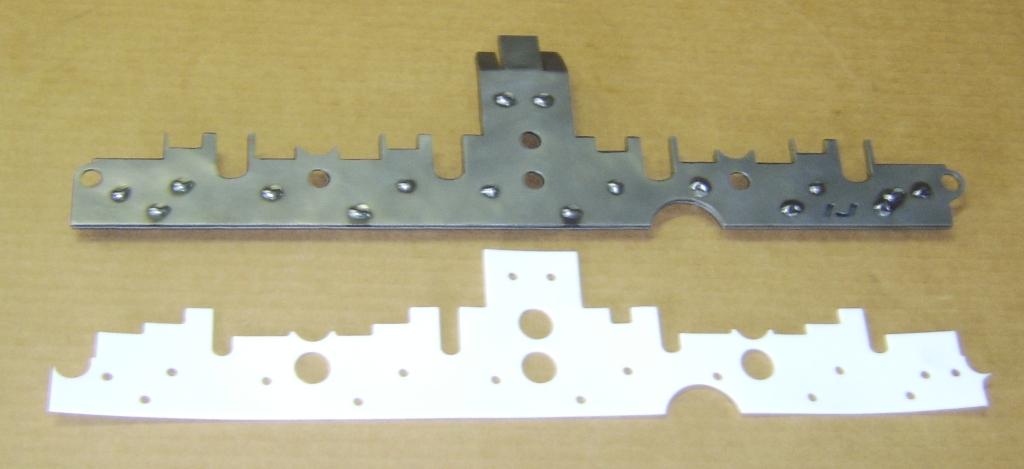 The Nissan SR20 series parts have recently been upgraded and many new variations are available, including steel and Teflon® scrapers for narrow blocks.
Many customers have asked to purchase some of the fine directional steel screening that we use for many of our windage tray products. This is now available in a 20" by 24" piece (the 20" dimension needs to be parallel to the crankshaft) for $49.95. This is probably enough for two pans. The product is shipped rolled and shipping weight is 3 lb.

---
Contact Information
Telephone

727 808 8602

Postal address

P.O. Box 1373, Port Richey, FL 34668-1373 USA

Electronic mail

Customer Support: sales@crank-scrapers.com